A BREATH-TAKING ITINERARY SUSPENDED BETWEEN WATER AND THE SKY.
The ideal starting point of this itinerary is the town of Sant'Alberto, the northernmost area in the territory of the Municipality of Ravenna.
Natural border between the territories of Ravenna and Ferrara, in this area the Reno river appears in its wildest and most uncontaminated form. To access its northern bank and go on along this itinerary, you have to cross it just outside the town of Sant'Alberto. Here is a picturesque cable ferryboat, which – after a journey of just a few metres – will lead you to a completely different and incredible scenario.
Once on the bank of the Reno river, take the unpaved road towards East, thus continuing suspended between the river and the Valleys of Comacchio.
On your left, you can immediately notice the Oasis of Boscoforte, a thousand-year-old uncontaminated sandbar stretching in brackish water for over six kilometres.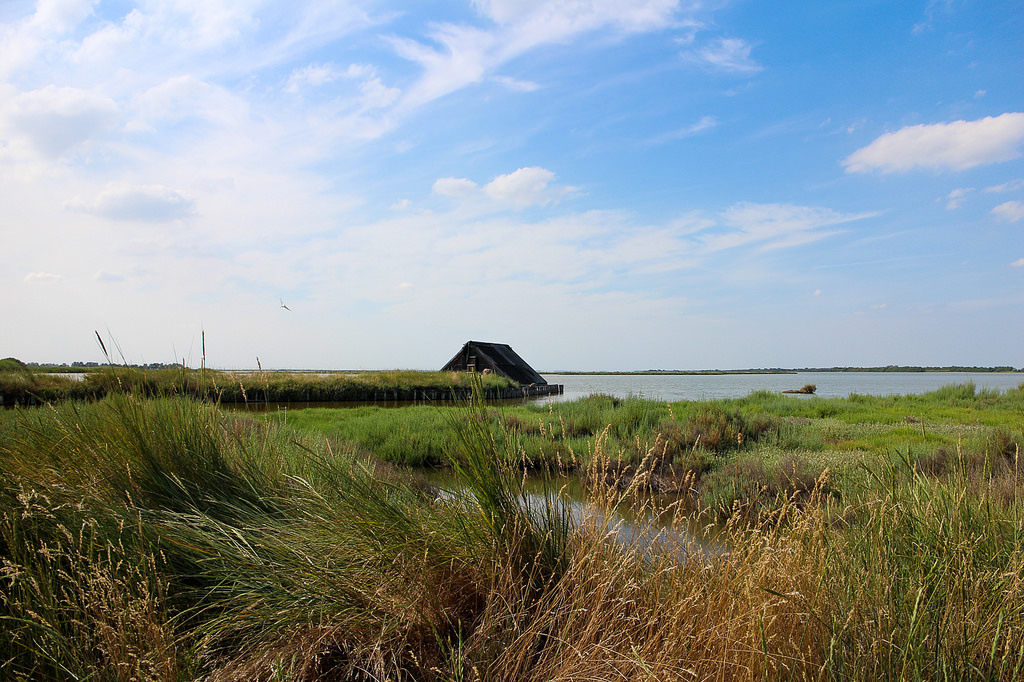 The itinerary slightly turns North and follows the bight of the lagoon up to Volta Scirocco. Here, as in many other points of the lagoon, it is possible to see the peculiar fishing huts, typical gathering places for many inhabitants of the area. Along the cycle paths, you can also find huts for birdwatching, typical activity in the area due to the large number of bird species.
Let's finally get to the desirable Argine degli Angeli: a little bit more than 5 kilometres of a path that seems suspended in the sky, surrounded by the motionless waters of the lagoons and flocks of wonderful birds.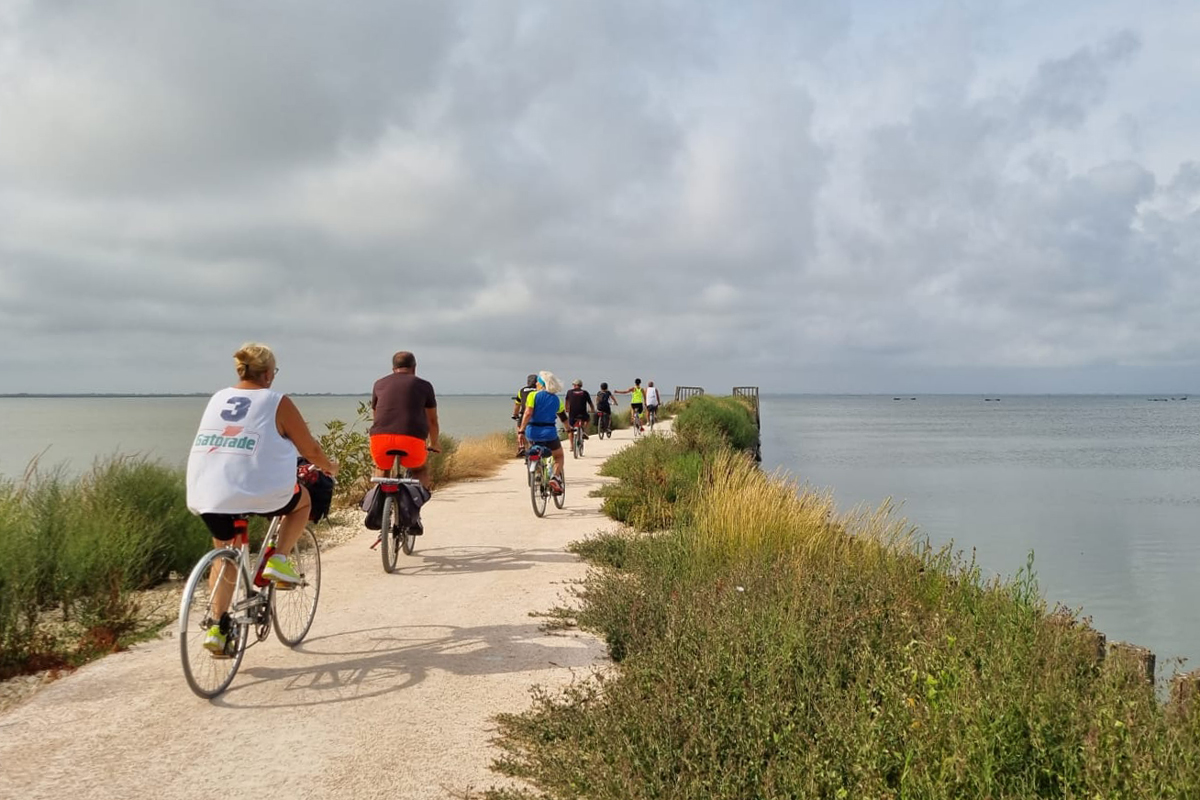 The name of the path seems to have originated right from the presence of large-scale white-winged species, just like angels. Great egrets, Eurasian spoonbills or even pelicans would massively nest on this bank, making it different from any other one in the area, generally occupied by smaller specimens.
The name of the path, chosen unanimouslyby the executive committee of the Po Delta Park, brings this interesting suggestion back to life and makes the final part of this unforgettable journey even more magical, like a light fly over the lagoon.
We suggest you take the same path back to enjoy the view on the lagoons and the countryside from another perspective, looking south.
---
Note: from 20th March to 20th September, the path is open from 7.30 am to 8 pm; from 21st September to 19th March, the path is open from 8 am to 5 pm. 
In case of intense rainfalls, special needs related to fishing, or other conditions, the authority managing the park can decide to temporarily close the access to the path.