In Ravenna you can live exciting experiences both on earth and in the sky! 
AUTOCROSS/MOTOCROSS/QUAD-BIKES
Just outside of the city, in Borgo Faina, is the off road circuit of Cava Ca' Bianca.
With its length of about 1 km, paddocks and stands, it hosts some races of the Italian and European autocross and quad-bike championships.
In Ravenna, in via Sant'Alberto, there is also Crossodromo "Tre Ponti", an artificial racetrack suitable for trainings and competitions on two wheels which also features a minicross and a pitbike track.
SKYDIVING
Born in 1989, Skydive Pull Out Ravenna is one of Italy's first and most important skydiving schools.
Here, you can skydive and enjoy a stunning view of Ravenna and the Romagna coastline. Among the various options: tandem skydiving, accommodation, pool and food service.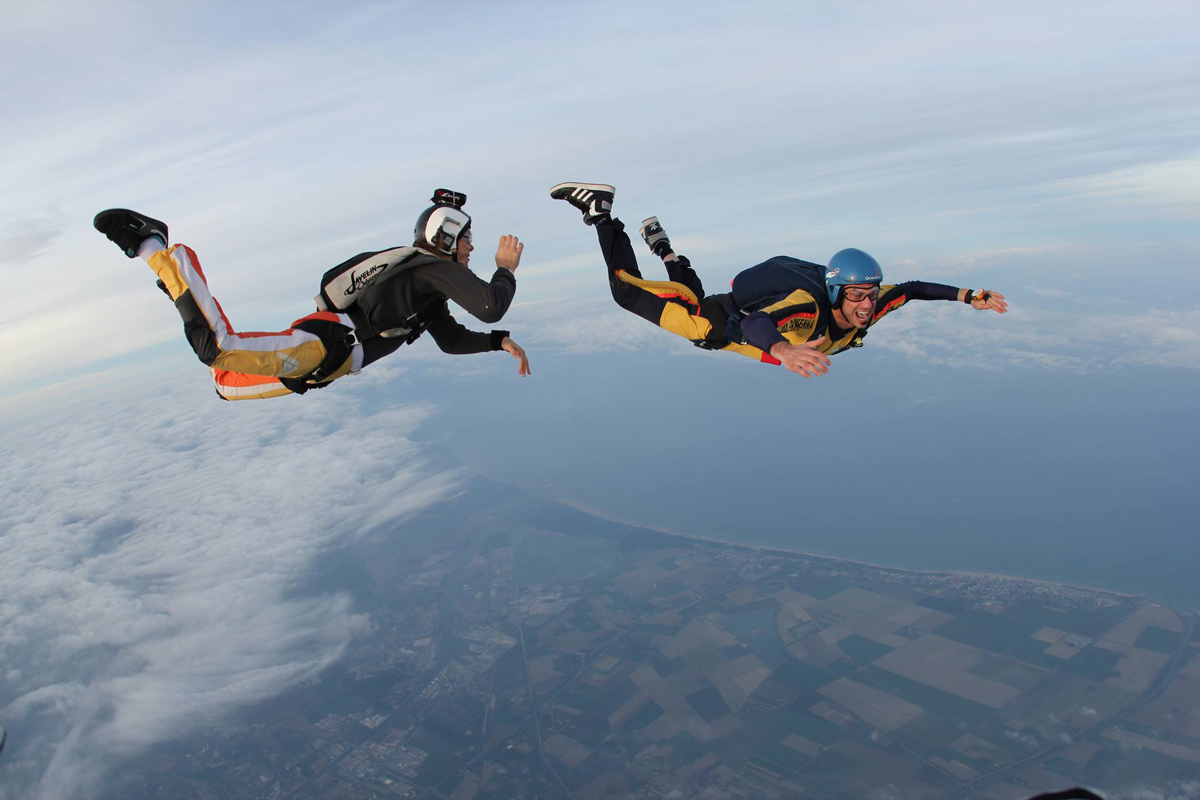 SKATEBOARDING
The passion of the people of Romagna has resulted in some attractive sports facilities, born in small and unexpected countryside villages.
One of these is the Marianna Hard Core skatepark in Mezzano, featuring many structures such as a 5-metres high halfpipe – one of Europe's most imposing ones. It was right in this park that Giorgio Zattoni landed a legendary 900 in 2004.
Other places where you can practice this discipline are the Ravenna Skatepark in the sports centre of Ponte Nuovo and Darsena Pop Up, featuring a small but colourful skatepark and some courses for beginners.