The beauty of Ravenna is that it is the ideal destination for any type of holiday that you could want to organize.
Are you passionate about history and culture? Perfect, the city of art provides rich offerings, starting with the eight UNESCO World Heritage monuments.
Are you looking for sun, sea and relaxation? There are nine seaside towns that dot the 35 kilometers of coastline.
Are you lovers of nature and outdoor activities? Not everyone knows about the oases that surround the city, which are unique and fascinating landscapes where you can immerse yourself in the greenery.
There are numerous points of interest for nature lovers in Ravenna and its surroundings, and many of these are found in the Po Delta Park area, a UNESCO World Heritage Site.
Today we'll take you to discover some of these places, which are perfect for enjoying a sunny day just a few kilometers from the city center.
The Boscoforte Oasis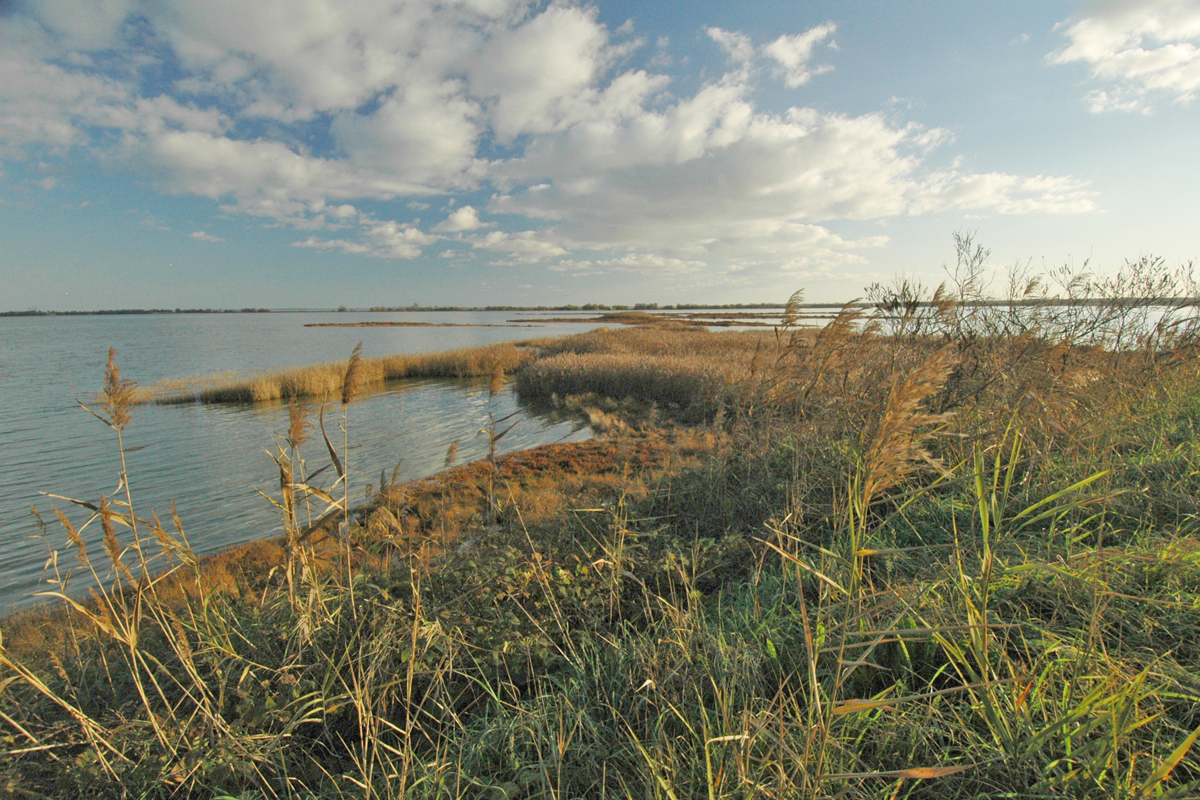 The Oasis of Boscoforte is located north of Ravenna, about 30 kilometers away. It is a small peninsula extending for 6 kilometers along the left bank of the Reno river, surrounded by the waters of the Valleys of Comacchio .
Within this oasis, among the pools of fresh water, reeds, tamarisks, poplars and willows, many species of birds find a home in which to nest and reside.
Bird watchers can admire pink flamingos, avocets, shelduck, spoonbills and marsh harriers. If you're really lucky, you might also spot the river nightingale or the whisker (now very rare).
This place is also well known for the presence of the numerous Camargue horses which were set free in this small uncontaminated strip of land. Not far away is the NatuRa museum, rich with historical ornithological collections, as well as collections of local and exotic shells, reptiles and mammals.
Access to the site is only permitted on certain days and with guided tours, so it is good to organize in advance if you want to enjoy this natural oasis which has absolutely unique characteristics in terms of wildlife and biodiversity.
For more information on the area: www.atlantide.net
Valle Mandriole and the Bardello Oasis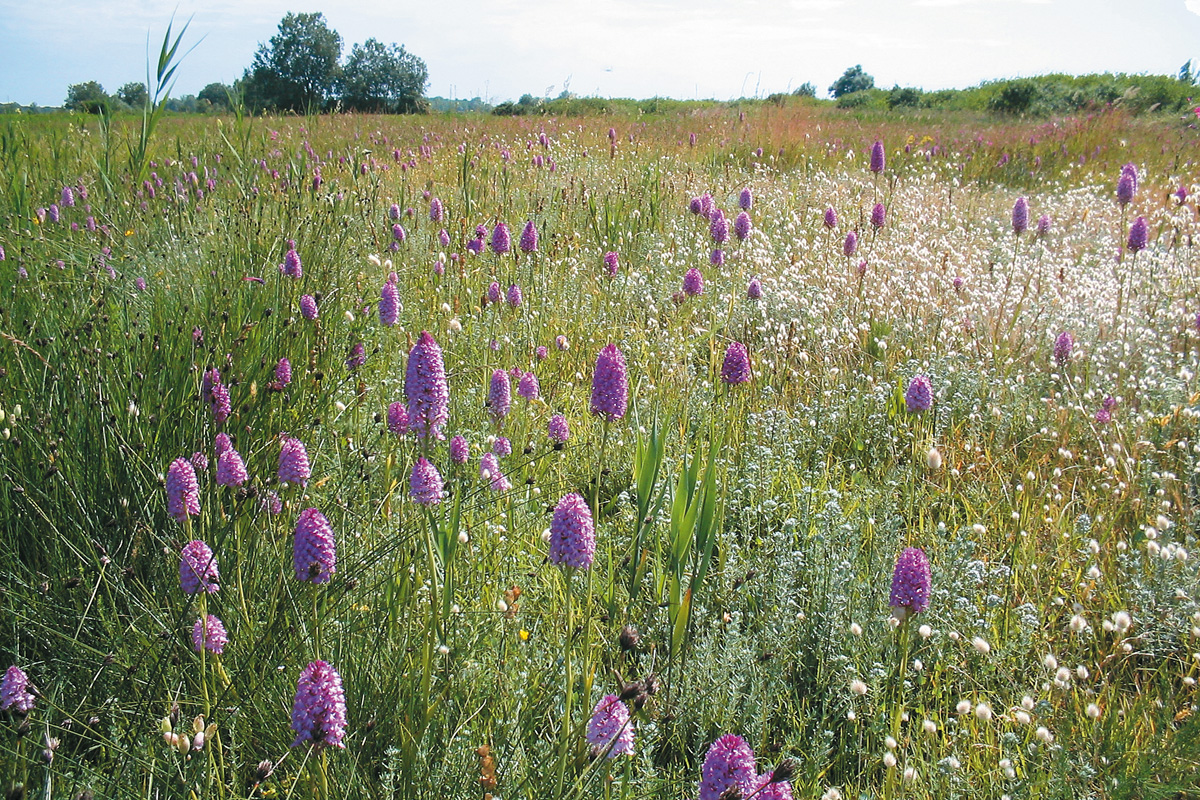 Not far from the Boscoforte Oasis, bordered by the Lamone River, is Valle Mandriole, also known as della Canna. We are talking about a suggestive valley of 260 hectares, where mirrors of fresh water are surrounded by thick reeds, north of the flooded forest of Punte Alberete.
A watchtower, located on the south side, allows you to observe the area from above. Here too, there is no shortage of interesting species. The area is mainly populated by heron farms of European herons, but also coots, great grebes and wild gooses nest.
What is called Oasi or Bassa del Bardello is a small area east of Valle Mandriole, which is the only submerged part of the freshwater prairie in the area. In this reserve it is possible to admire water turtles and a varied flora, where water buttercups and wild orchids stand out.
Pialassa della Baiona and Prato Barenicolo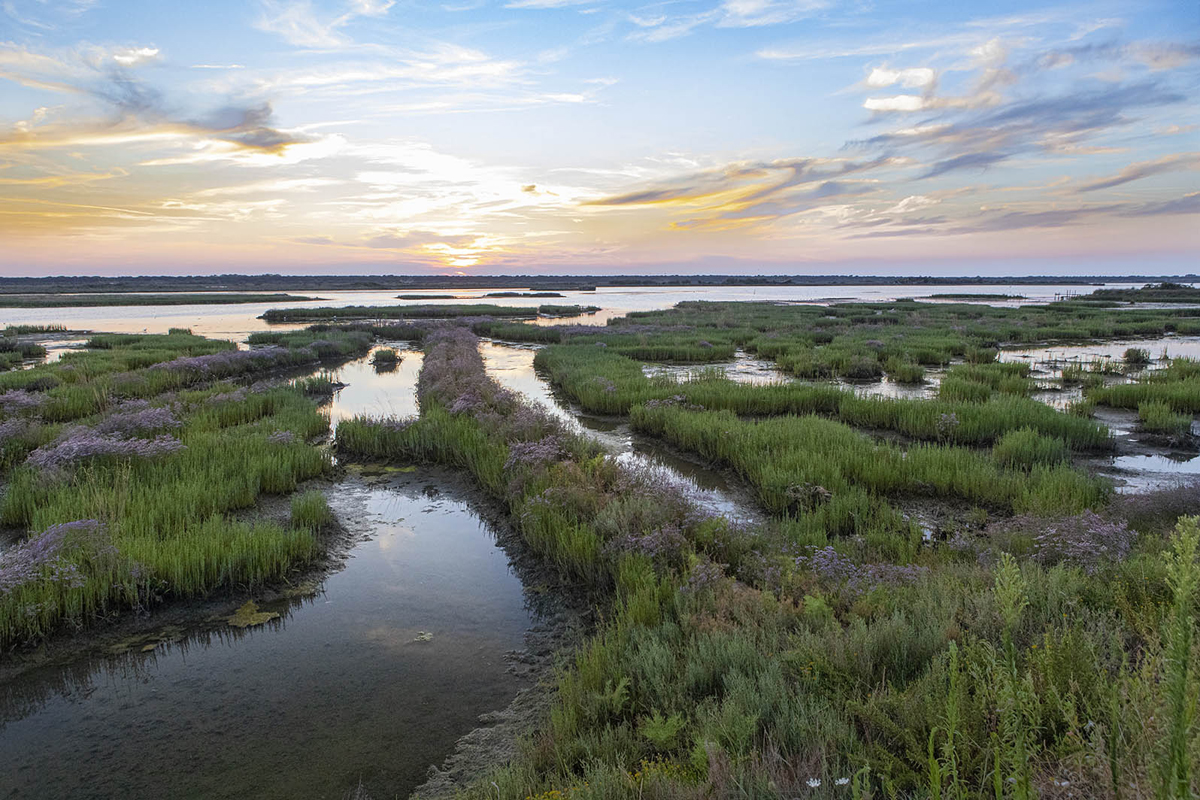 Pialassa della Baiona is located 10 kilometers north of Ravenna. Its 1100 hectares of wetlands, seen from above, form a mosaic of land and water not far from the Adriatic Sea.
The term "Piallassa" comes from the dynamic lagoon system that receives ("piglia") and returns ("lascia") the sea water according to the tides. A chessboard of pools of water, bumps and artificial canals makes the appearance of this landscape truly unique.
Prato Barenicolo is one of the most fascinating clearings in the area: it is a small brackish prairie populated by rich vegetation and many birds, such as avocets, common stilts and waders. During the high tide, brackish water submerges the meadow, making it inaccessible.
The lagoon can be reached from the Pine forest of San Vitale. The ideal plan is to visit it while taking part in an organized excursion by foot, by bicycle or on a boat.
Ortazzo, Ortazzino and Bevano river mouth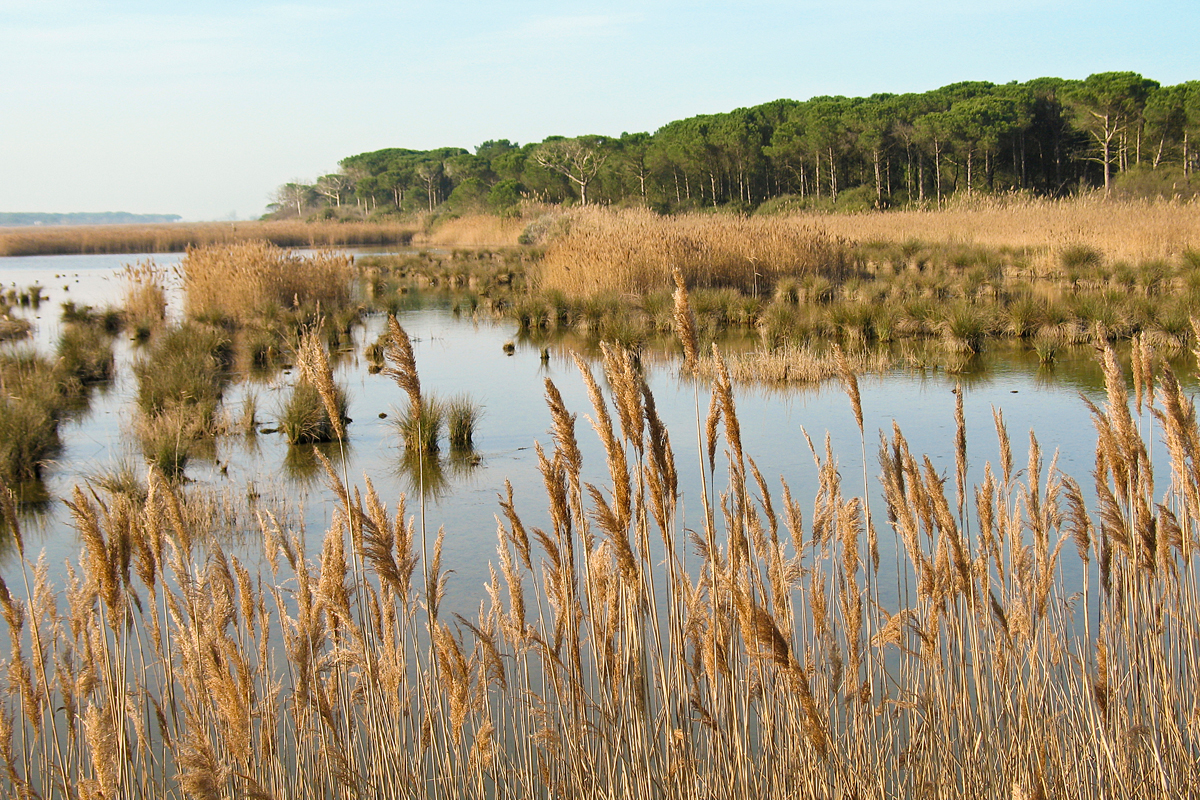 Inside the Pine forest of Classe, near the Mouth of the Bevano river, the areas known as the Ortazzo and Ortazzino constitute the coastal site that boasts the greatest biodiversity of the entire coastline of Emilia-Romagna. Today, The mouth of this stream is the last meandering estuary of the upper Adriatic that has not undergone any interventions and continues to naturally evolve.
This area is worth a visit because it gives us insight as to how the coastal area must have been before man intervened and altered its appearance.
Ortazzo was formed as a valley of fresh water, but today it is contaminated by the brackish layer that has made it a large coastal pond, with a completely uncontaminated appearance. Only during the summer do the lowest points dry up and vast mudflats are formed.
In the Ortazzino area, arid juniper and sea buckthorn meadows alternate between wet and brackish meadows, where reeds and willow groves rise from the water.
This site is the natural habitat of numerous species of birds, which can be found during migration phases, wintering and nesting. In this area you can also admire wonderful examples of diurnal birds of prey such as harriers and the great spotted eagle.
Without a doubt this is an experience that you cannot miss in the surroundings of Ravenna! These nature reserves will surely surprise young and old alike who want to venture out into unspoiled nature.
Book your visit itinerary on Ravenna Experience!