PIALASSA DELLA BAIONA is a lagoon environment of 10 hectares located between the Pine Forest of San Vitale and the coastal village of Marina Romea.
It is a complex system connected by artificial canals and made up of basins subject to tidal oscillation and freshwater ponds right next to the Pine forest of San Vitale. These are kept isolated from the marine environment by the Municipality of Rabenna and the Po Delta Park, in order protect the forest from saline intrusion and keep a high level of biodiversity.
Pialassa, a unique and surprising environment
The name Pialassa seems to originate from the combination of the words "piglia" (grab) and "lascia" (let go). It derives from the fact that in this area hosts a dynamic system of sea water exchange, which is exploited by professional fishermen (mainly shellfishermen) and owners of the traditional fishing huts (called bilancioni or padelloni) that dot the banks and knolls along the bodies of water.
You can reach the Pialassa on foot or by bike by crossing the Pine forest of San Vitale or by boat from the docks in Marina Romea and Porto Cotsini, from which it is possible to admire unique views of the landscape.
The area is also enjoyable along the itinerary of the Miserocchi Pine forest, located behind Marina Romea or from Prato Barenicolo, located in Via delle Valli and easily reachable also by car.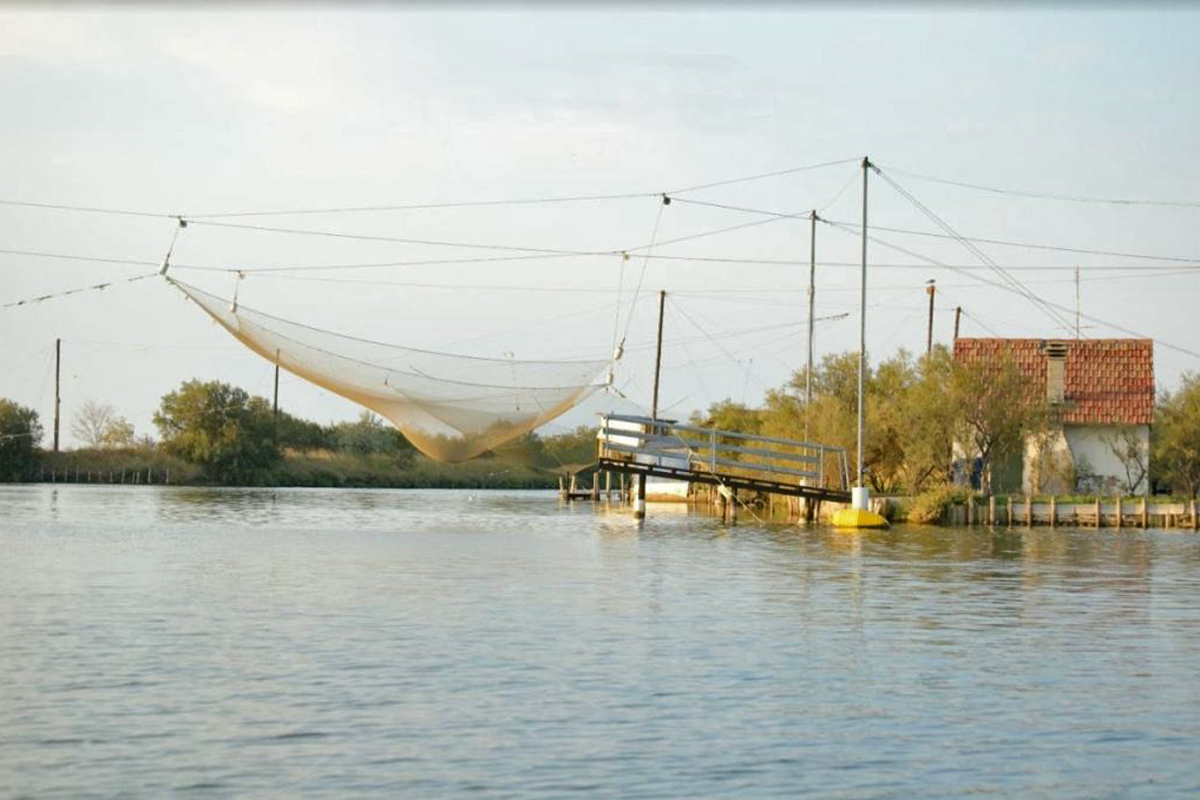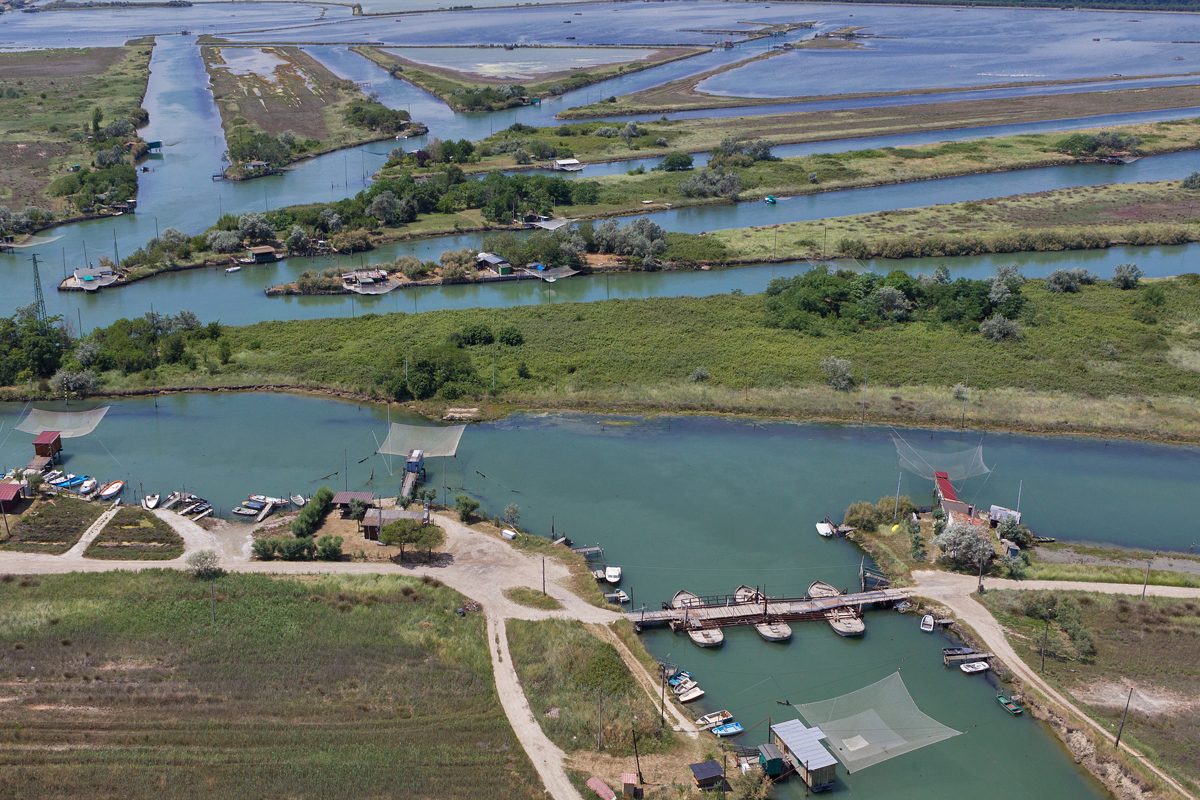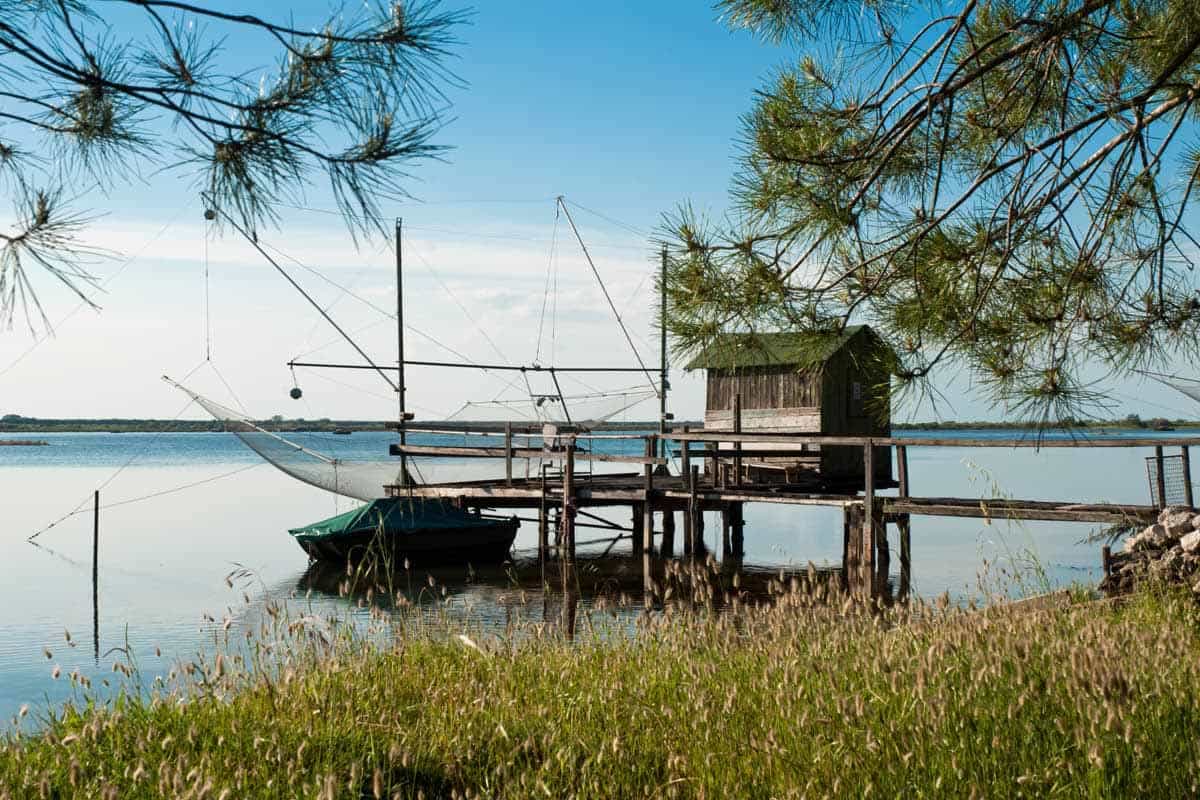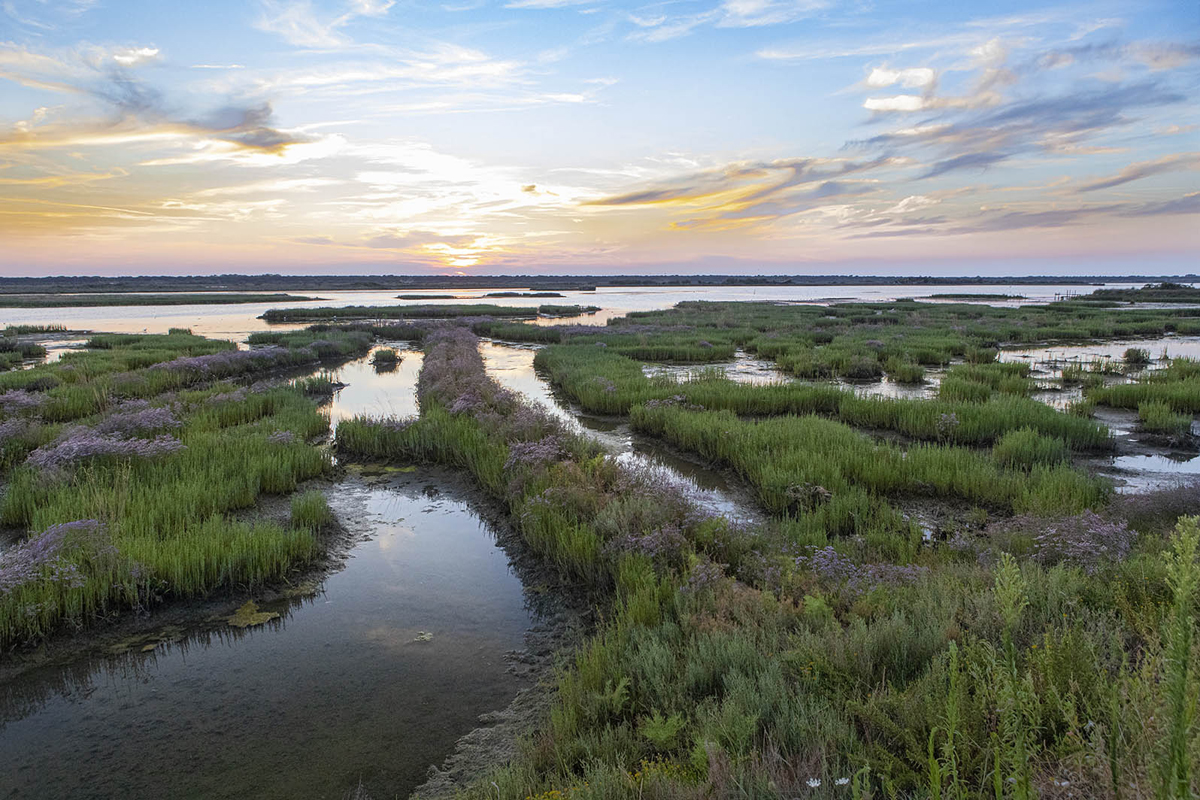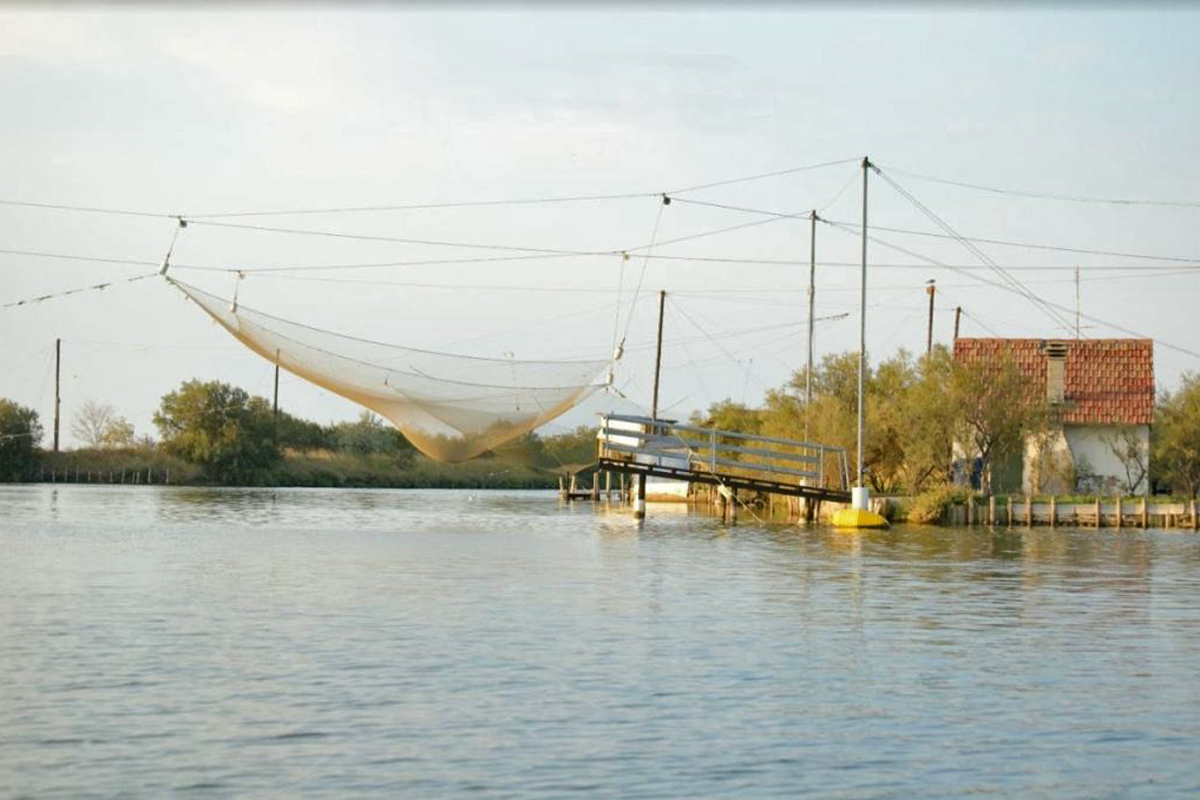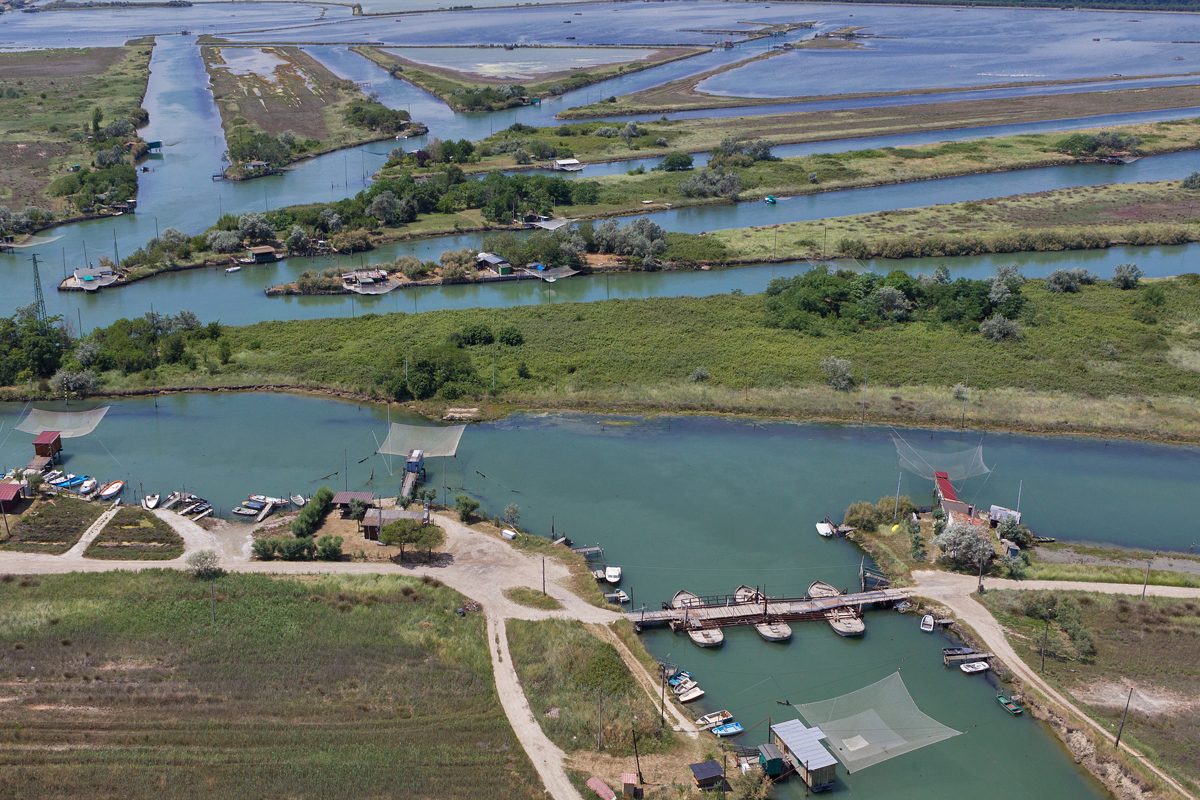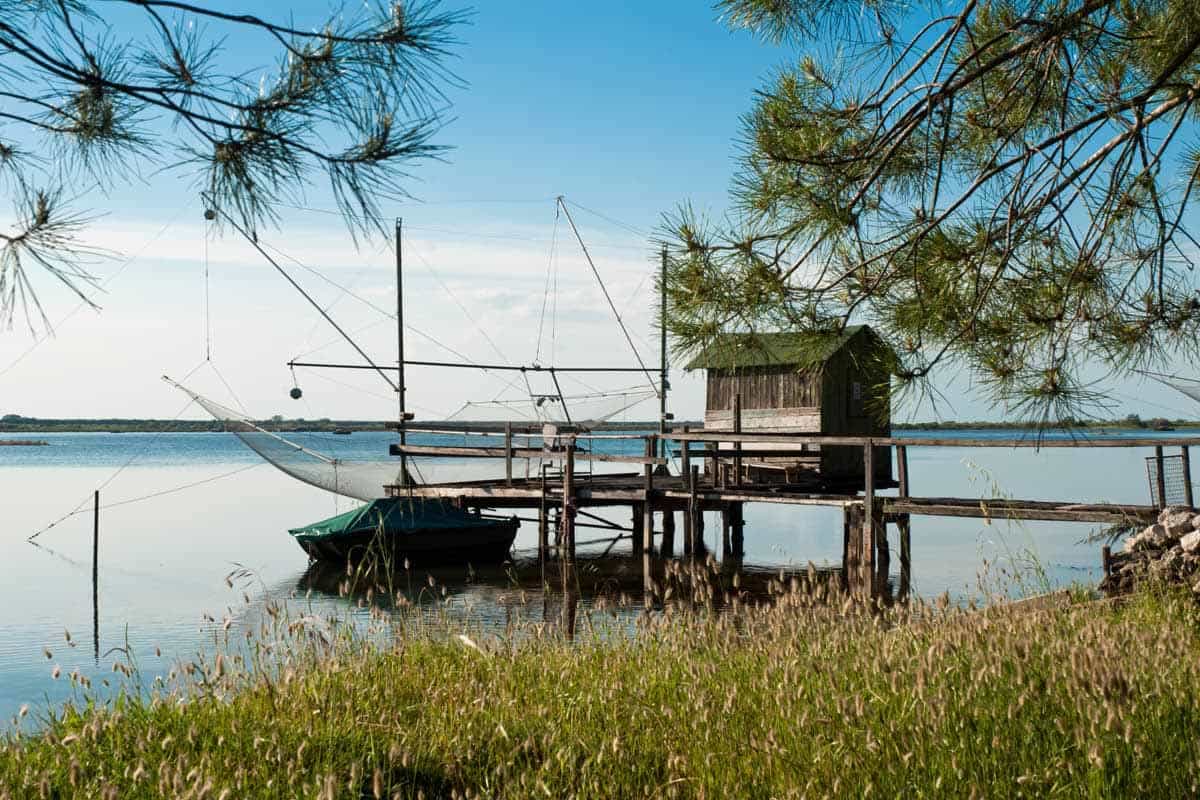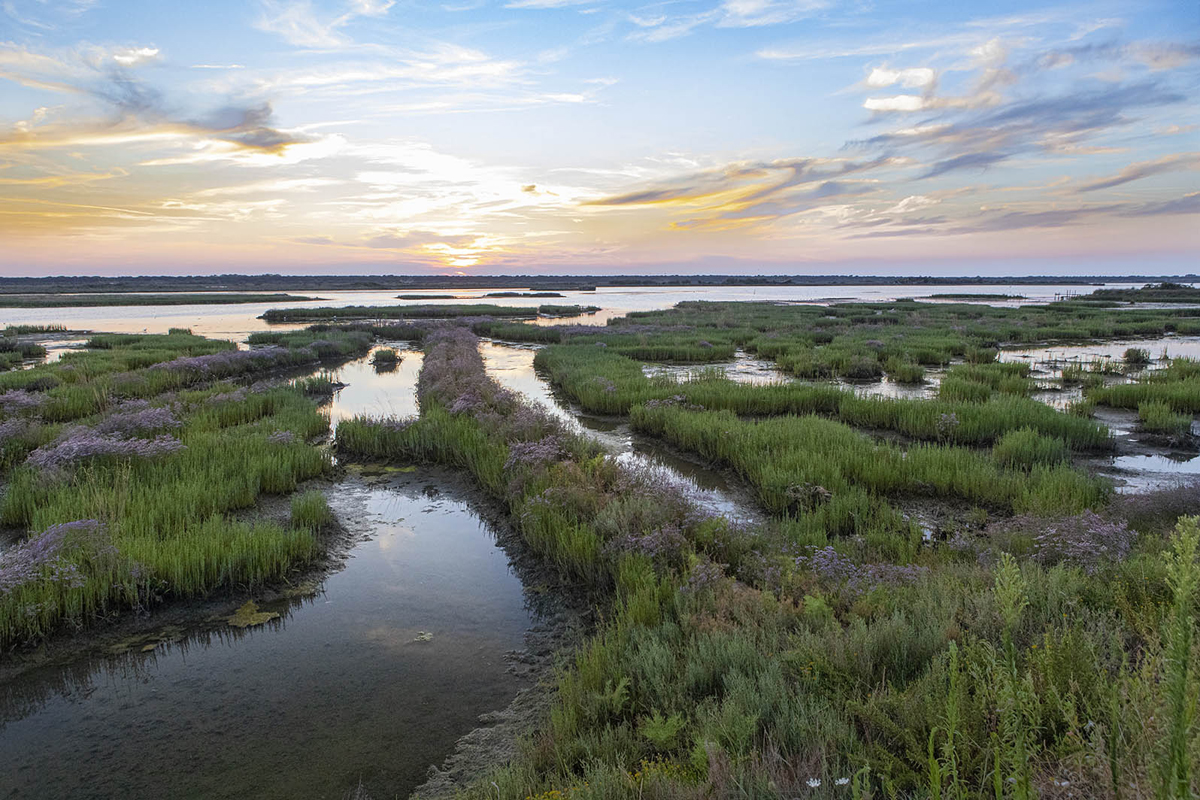 The exposed surface – which is submerged at high tide – is covered with halophilous plant communities and brackish meadows, the most striking of which is undoubtedly the so-called Prato Barenicolo, a meadow populated by plants and animals typical of brackish shallow waters.
You can access this area thanks to a boardwalk crossing it and allowing you to reach the edge of one of the largest ponds, the so-called "Chiaro della Vena del Largo".
At the end of this one is the famous Spinaroni Island (see focus) – only reachable by boat – that was crucial for partisans during the phases of liberation of Ravenna at the end of World War II.
Flora and fauna in the Pialassa
Because of the quality of the habitat, the Pialassa is an ideal feeding ground for wintering ducks as well as pigmy cormorants, ibises, herons and western marsh harriers; some migratory birds which come here to eat and rest, and some rare nesting species, such as whiskered terns and Kentish plovers.
Among the many species of herons that come here to nest, there are also the most diffident ones, as little bitterns and squacco herons. Furthermore, it is also possible to see mute swans, which are of great visual effect but eat the plants on which whiskered terns nest and compete with other rare water birds.
The area can be visited freely or through guided tours led by biologists and environmental guides starting from the NatuRa Museum in Sant'Alberto.