Once upon a time, thousands and thousands of pine cones harvested in autumn were spread over the farmyards to be beaten with clubs in order to open them and release their delicious fruits and fresh scents of resin.
If there are only two historic pine forests left in the Ravenna area today – the pine forest of San Vitale and the one of Classe, for a total of 2,030 hectares – in the past their surface area was much more extended. Historical documents date the origin of the stone pine forests in Ravenna to the 12th century.
At the time, the pine nuts of the pine forests of Ravenna were not the only treasure offered by these green areas. From the pines were extracted resin, resin smoke and Greek pitch, used by printers to produce ink. The pine nut was the most precious fruit of the pine forest by virtue of its health properties: in the 17th century, it was considered a true elixir for the lungs, kidneys and bladder and was widely used for nutritional and gastronomic purposes.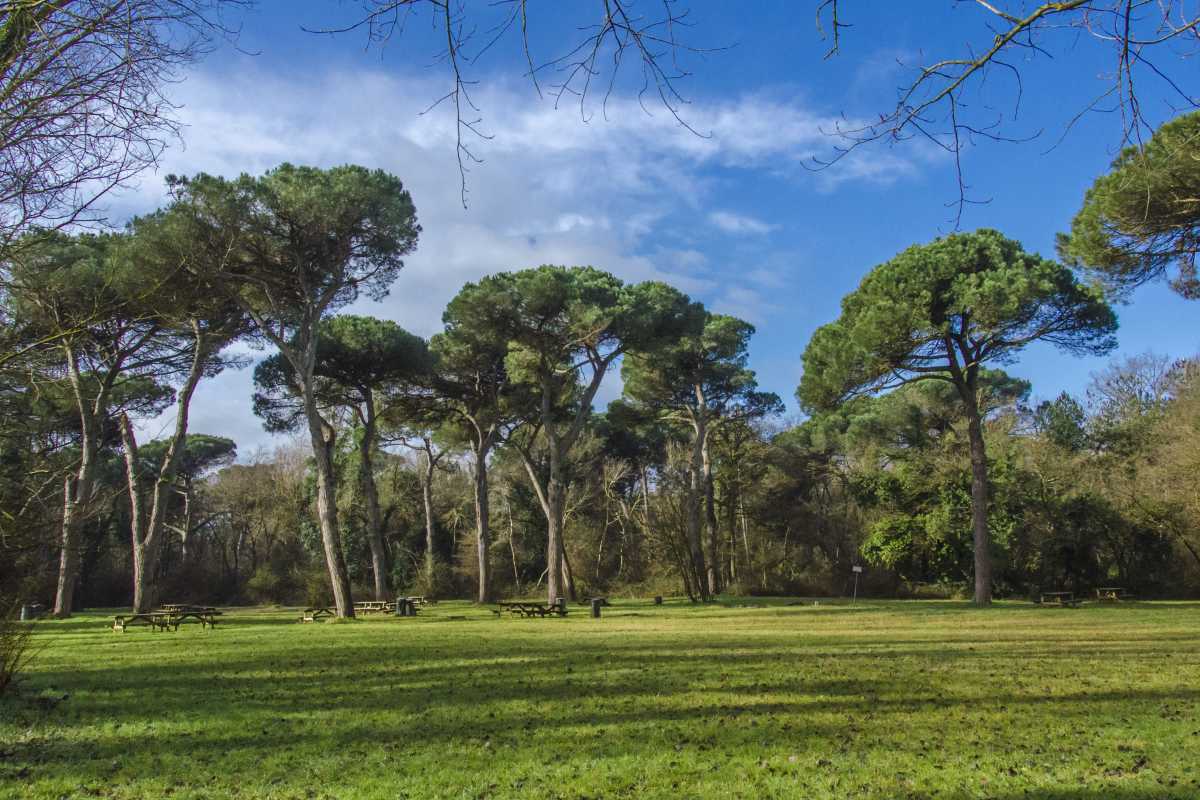 In order to understand its importance, suffice it to say that the times in which one was allowed access to the pine forest were strictly regulated, as were the harvesting periods of wood and wild fruits. In the 16th and 17th centuries, when the woods belonged to the abbeys of Ravenna, the people only had the right to graze, hunt and fish; the actual economic exploitation of the pine forests was the exclusive prerogative of the monks.
At that time, Romagna pine nuts were considered Italy's best ones and were at the centre of a thriving commerce. The extent of the Ravenna pine forests at the end of the 18th century was about 7,000 hectares. Afterwards, with the suppression of religious orders following the French Revolution and with the advancement of less intensive agricultural areas, their surface area was reduced.
Artusi's pine nut cake
The best-known recipe based on this delicious fruit is the pine nut cake. Pellegrino Artusi reveals this recipe (no. 582) in his book La scienza in cucina e l'arte di mangiar bene (Science in the kitchen and the art of eating well). "A cake that some pastry chefs sell through the roof – writes Artusi – and that those unfamiliar with these things will think that a Sorbonne doctor invented it".
In the recipe, pine nuts are the essential ingredient that enriches the dough made with semolina, milk, eggs, butter and sugar. The result is a soft and delicious cake, while the pine nuts add a refreshing aroma. It's the perfect dessert for a spring lunch that pairs perfectly with the scents of Romagna.