Mountain bike itinerary in search of flamingos and stunning sunsets.
The recommended starting point is the parking near Ca' Quattrocchi, along Via delle Valli. You can also reach the parking by bike from Ravenna along via Romea Nord (pay attention, the road is quite busy!), or from Marina Romea, along Via delle Valli.
Once you get to the small house, continue by bike along via delle Valli, or, alternatively, along the right bank of the Lamone river. Then, once you arrive on the bridge on the river in Viale Italia, go back to the main road.
Thus begins a journey in history, among the blurred profiles of the industrial hub on the horizon and the vast lagoon, unchanged over time and dotted with "padelloni", the typical fishing huts.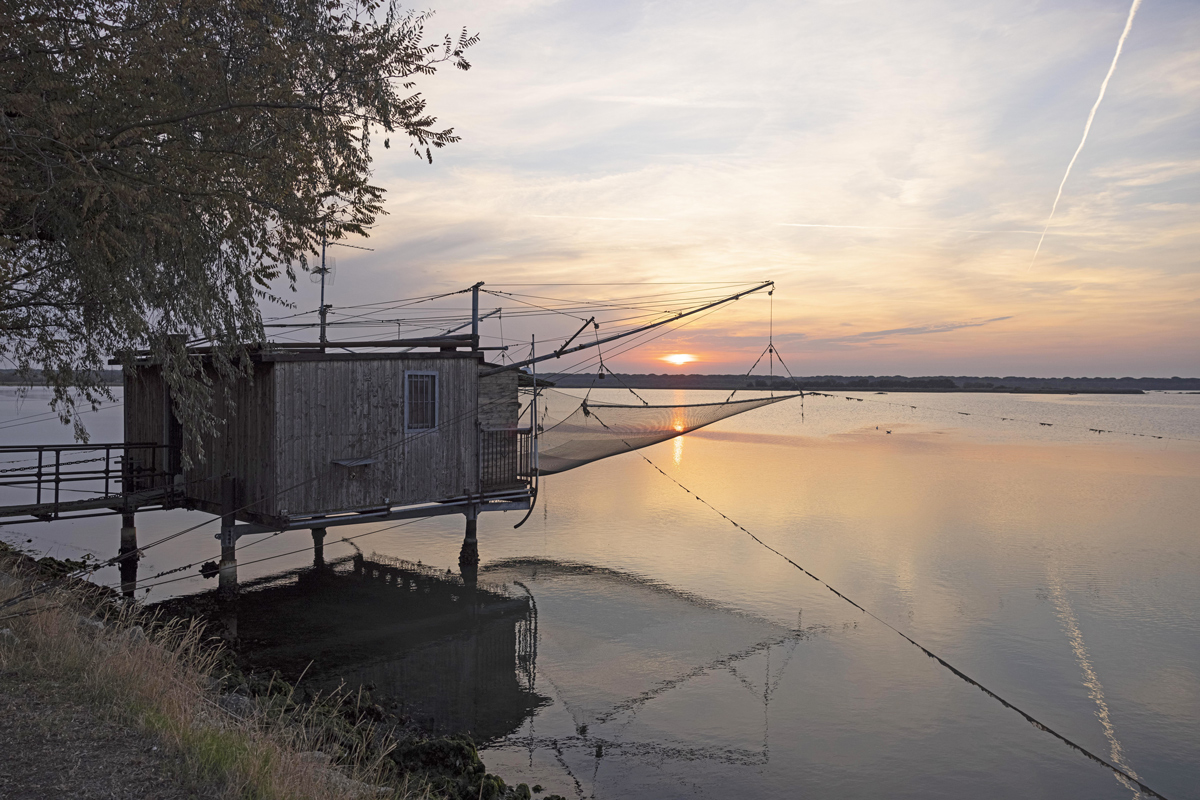 Continue on the paved road and reach Parcheggio Baiona to observe Prato Barenicolo. Here starts a short walkable path on the bank of Pialassa Baiona.
Prato Barenicolo is a flat terrain, which is periodically flooted with salt water during the tides. The species growing in this extreme environment are halophile, mainly salicornia and other kinds of low bushes typical of brackish shallow waters.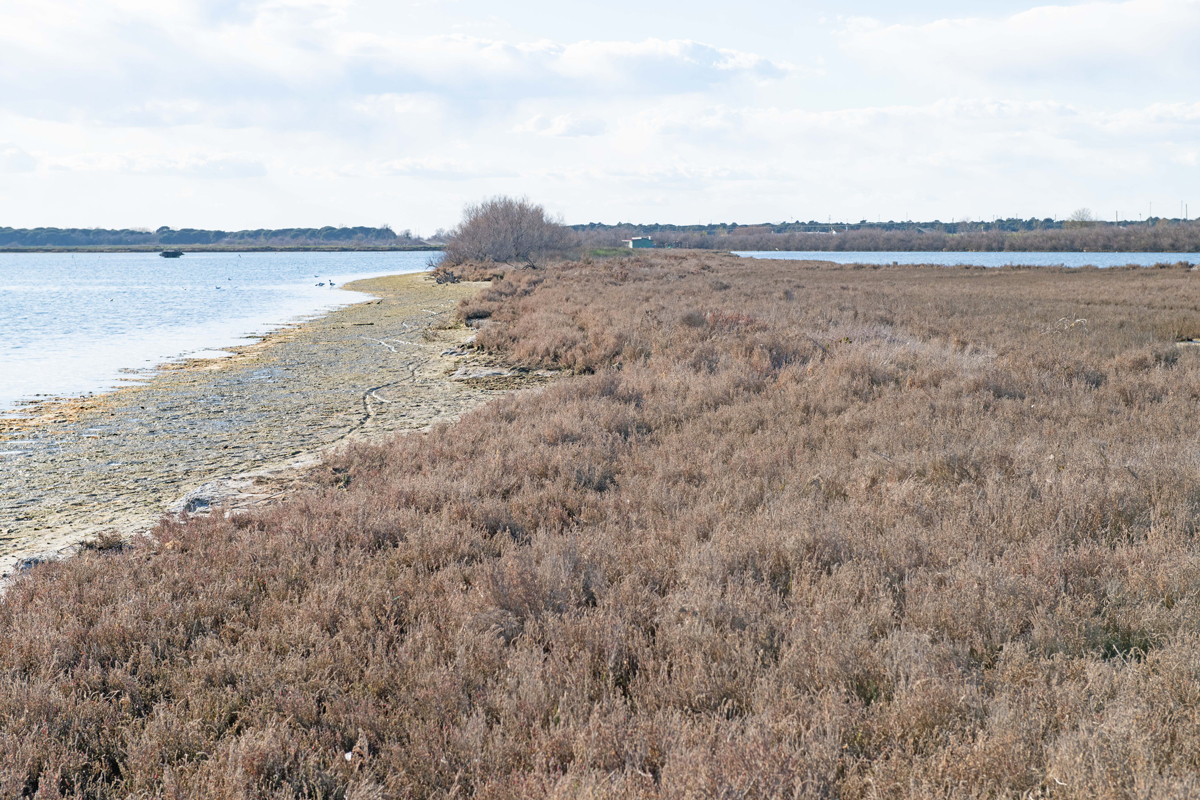 Continuing along the lagoon, behind Marina Romea, you can enjoy a fascinating succession of land and water. From here, it is possible to observe flamingos and other nesting species as pygmy cormorants, glossy ibises, whiskered terns, black-winged stilts and Kentish plovers.
After some kilometres, you get to a lookout tower offering a special point of view on the lagoons. This itinerary is highly recommended at sunset, when the sun goes down behind the pine forest and the Baiona.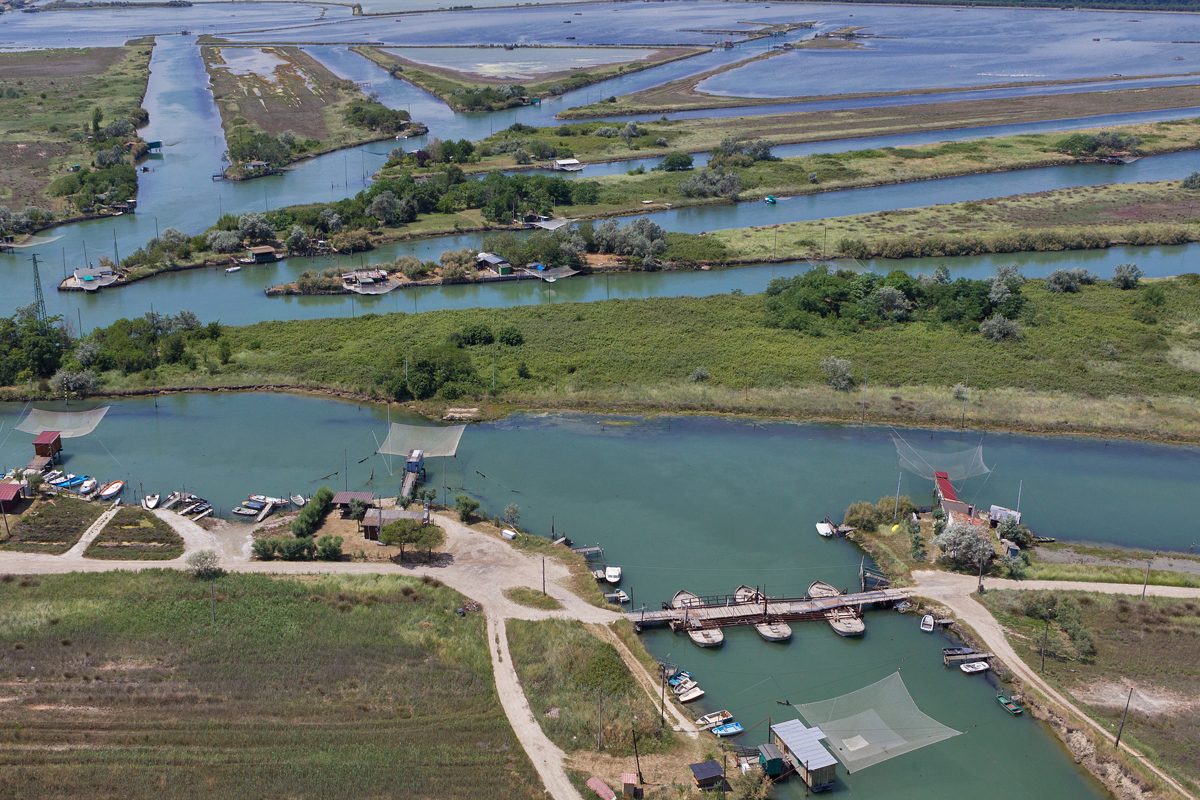 Not far from here is also the boarding point to the Spinaroni Island, which was a partisan refuge during the last period of World War II. Head south along via Baiona to go back to Ravenna.
This itinerary is set within the Po Delta Park.