The Basilica of San Vitale certainly needs no presentation: the fame of its beauty precedes it. The tiles of its mosaics have enchanted poets and artists from all over the world, from Dante to Dario Fo, to Klimt. But there is a detail about its interior that, even if less well-known, conquers the attention of every visitor.
In the octagonal area at the center of the basilica one can admire the representation of a circular labyrinth on the pavement on the basilica floor which originates from the figure of a seashell. These two symbols, although commonly found in Catholic iconography, are rare to find together.
Labyrinths have always held a certain charm. Their geometric patterns invite the observer to reflection.
This labyrinth, however, is not one of those in which you risk losing yourself: this is a unicursal labyrinth, where there is a determined path which presents the seashell at the center of the design. Would you happen to know the reason for this?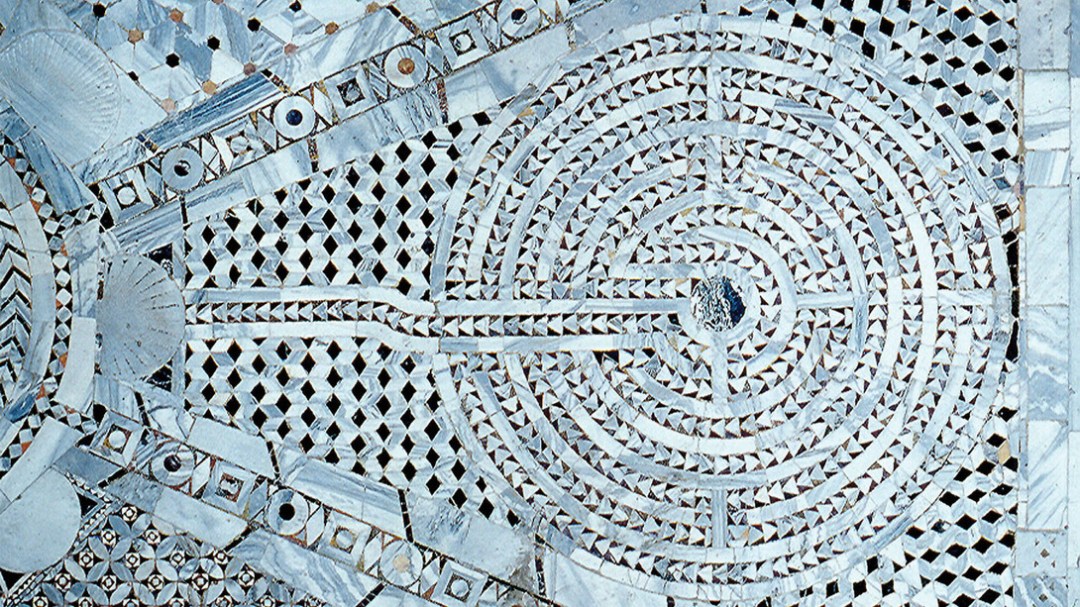 The labyrinth, in christian symbology, represents the pilgrimage of the soul to the Holy Land.
The center represents the destination and the intimate relationship with the Divine, which is to say the ultimate destination and purpose of the pilgrimage for the faithful. Its message is strengthened by the image of the seashell, the ultimate pilgrimage symbol.
Given that the basilica was constructed in the 6th century AD, some consider it to be one of the oldest labyrinths in Europe. Experts however maintain that it was originally constructed in the 15th or 16th century, or that at the very least in this period that it was modified.
During one of Klimt's journeys to Ravenna, the artist wrote a letter to his mother in which he described this work of art:
There is a labyrinth depicted on the pavement in front of the altar: it is a path of purification which leads to the center of the temple and that when one follows it they feel lighter.
If Klimt said it himself, we trust that it's true. Would you like to try to follow this labyrinth?