Writing about Ravenna and telling its story also means retracing the steps of great artists and writers who have generated new beauty inspired by what they've discovered here.
Dante Alighieri drew inspiration from the mosaics for his works, D'Annunzio composed a poem for Guidarello, Dario Fo re-wrote the history of Ravenna, Borges told the story of Droctulf, an ancient knight… The list of examples is quite long, and here at #myRavenna want to try to collect all of them.
Today we are going to rediscover the value of our artistic heritage through the story of Gustav Klimt. The famous Austrian artist, animator of the revolution known as the Vienna Secession, in 1903 made two trips to Ravenna which were fundamental for his development.
This fact in and of itself is rather exceptional, because it appears that Klimt was rather anxious and a bit of a hypochondriac and that he didn't enjoy distancing himself from Vienna and undertaking long journeys. And yet one single inspection of Ravenna was not enough for him.
From these trips some postcards still remain, often sent to his partner Emilie Flöge. One of these hints at the bad weather and the adversities that he had to overcome (he had just been to Venice, where the city was inundated by water), and tells of a strong rain that entered into his room.
In his eyes, Ravenna appeared still "very mediocre" compared to Vienna, the great European capital of culture at the time. But he was very interested in the mosaics of the monuments, that he considered "incredibly stunning".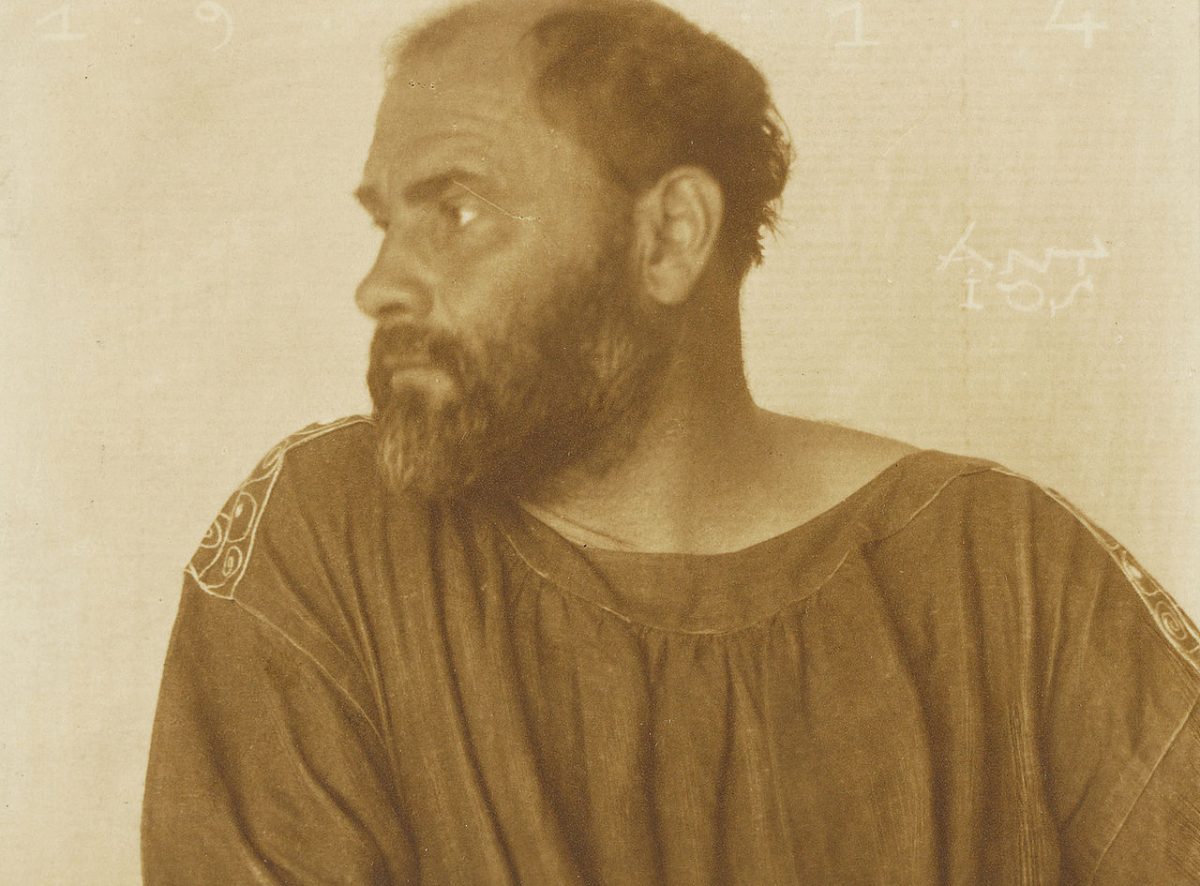 In Ravenna, Klimt's heart was stolen by the artistic grandeur and expressiveness of its splendid mosaics. The artist was a true connoisseur: When he was a boy he had learnt to masterfully employ the secrets of mosaic art at the Austrian school of arts and crafts.
Furthermore, the gold of the mosaics of Ravenna must have reminded him of the activity of his father and brother, who were goldsmiths by profession.
But why was the discovery of Ravenna so important for him?
With these two trips to Ravenna, Klimt begun a fundamental chapter in his artistic career, the so-called Golden Period.
The goldens reflexes of the mosaics of Ravenna have inspired the most grandiose paintings of those years, such as the famous Portrait of Adele Bloch-Bauer in 1907 where the rosy female figure seems to free herself with a sigh from the golden two-dimensional world that forms her background.
Don't the decorations at her shoulders and on her dress remind you of our mosaics?
Many see in her a Theodora! Beyond this painting, the influences of Klimt's visit to Ravenna are visible in many others: Are you perhaps familiar with The Kiss?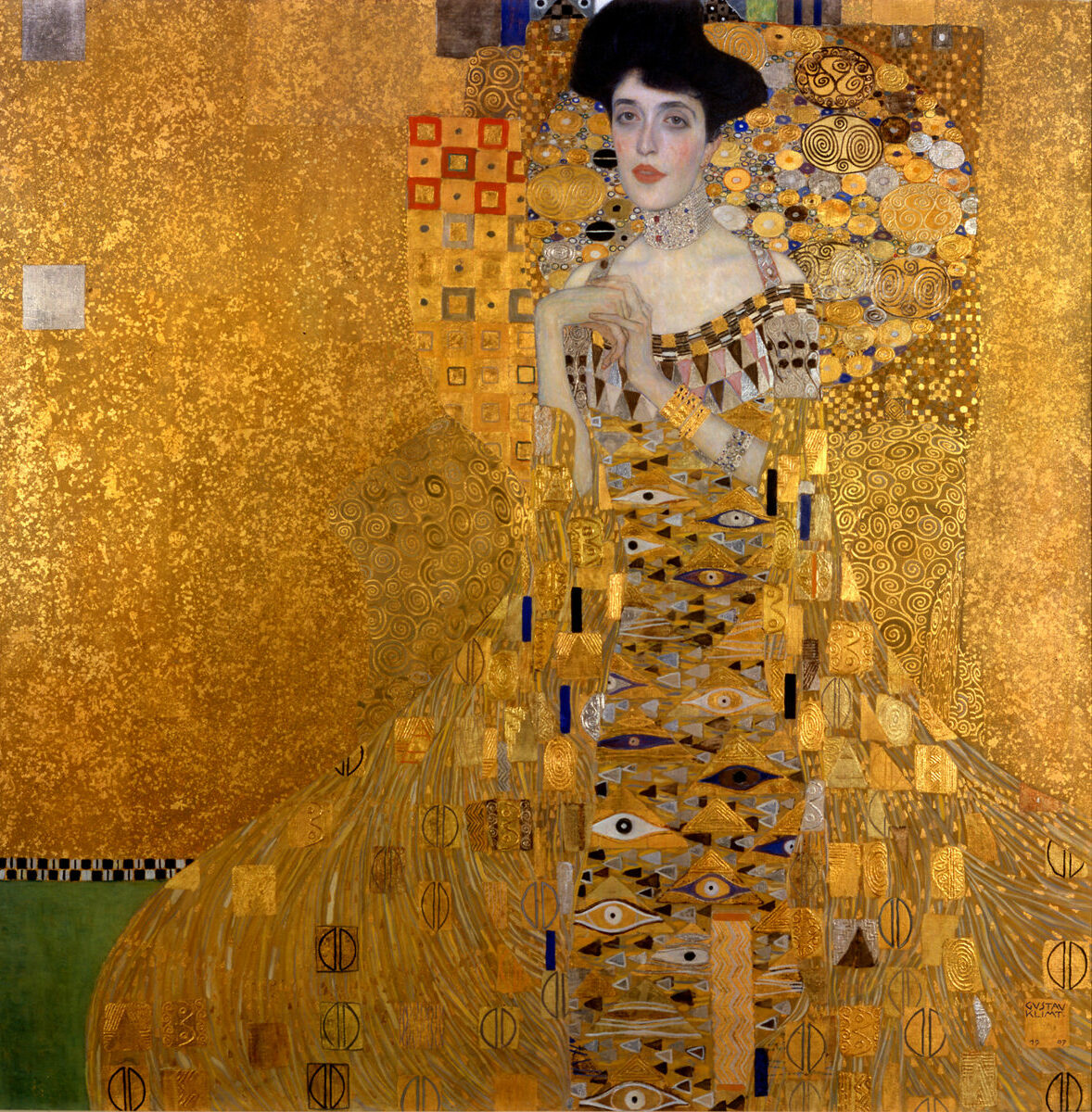 There is a way to remember Klimt's visit to Ravenna. At the MAR – Ravenna Art Museum it's possible to admire one of his drawings: Female nude (1914-1915), one of the many homages that the artist made to femininity, about which he was strongly fascinated for his entire life.