Inside the corner of peace represented by the roof gardens of Palazzo della Provincia in Ravenna it is possible to admire a contemporary piece called UN ALLORO PER DANTE (Laurel oak leaves for Dante).
The piece consists of an ideal laurel wreath and is a collective homage that Ravenna pays to Dante Alighieri on the occasion of the 7th centenary of his death.
When he was alive, Dante never received the desired symbol of recognition as a poet. Ravenna, the city hosting his spoils, wants to pay homage to the Supreme Poet with a piece dedicated to him.
The work, a collective homage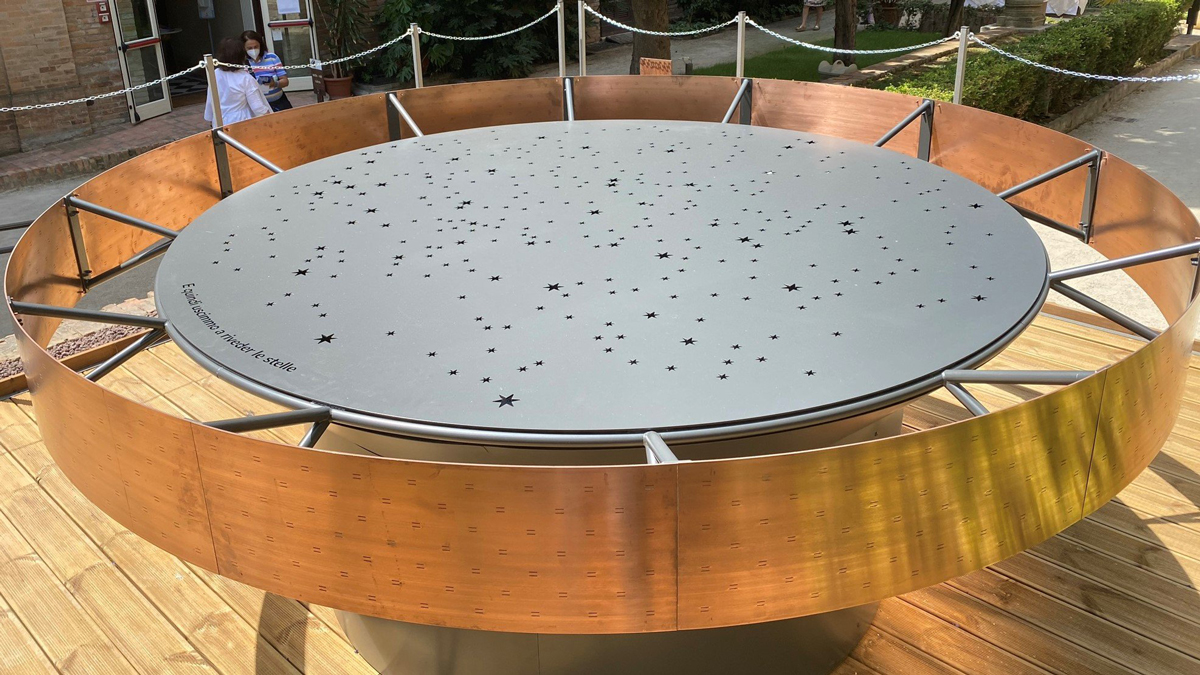 Designed by architect and designer Luisa Bocchietto, in collaboration with Regenesi Design Factory and the City Council for Tourism of Ravenna, the installation consists of a large, naked copper wreath with a diameter of 2,5m and 1423 small slits (the number recalls the sections of the Divine Comedy) intended for as many "laurel oak" leaves made of copper.
The wreath lies on a central support. In the central part of the base, it features a metal place with an actual representation of the celestial vault, lit up at night thanks to little led lights.
How to take part in the collective work?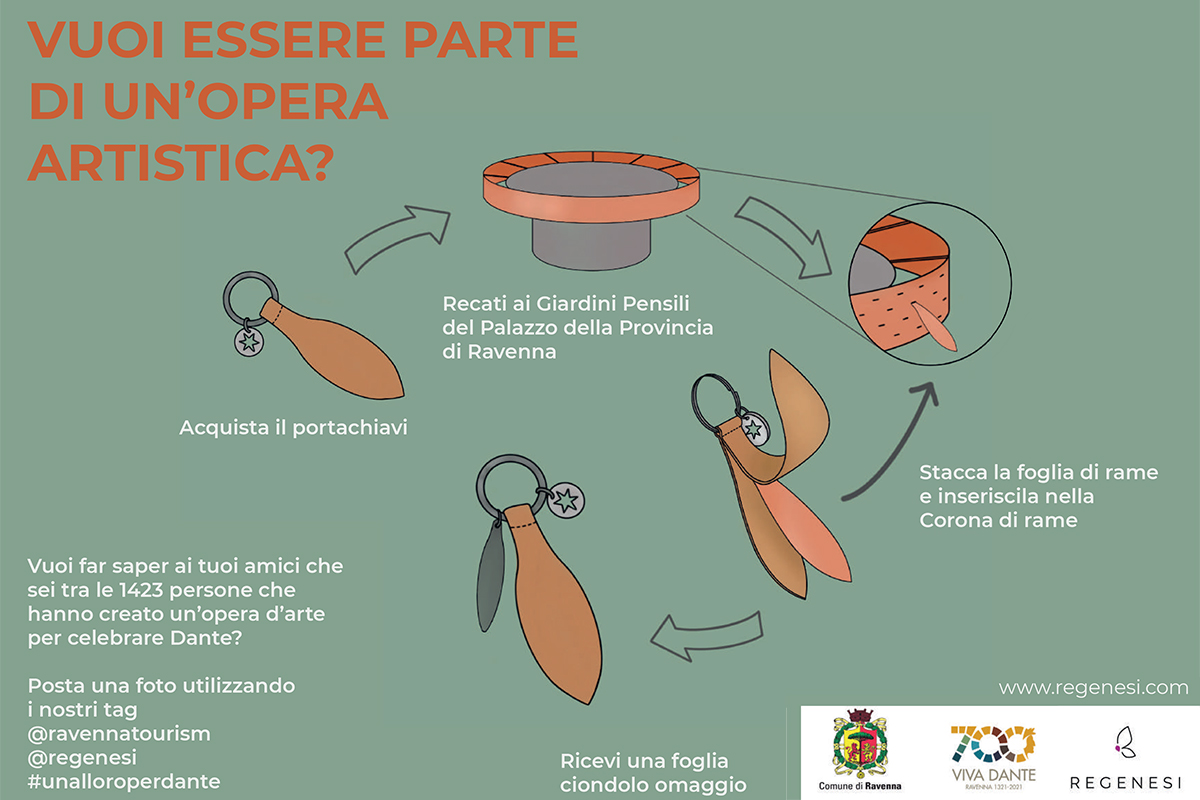 You can purchase the copper leaf on the website www.regenesi.it or at:
You will receive a leaf within a bonded leather keychain realised by the sustainable fashion and design business Regenesi, and complemented by a star-shaped pendant.
By buying your leaf, you will have the possibility to make your own contribution to the piece and access one of the most suggestive places of the historical centre of Ravenna, the roof gardens of the Provincia palace in Ravenna for free.
In exchange for your installed leaf, you will get a special certificate of participation and a leaf-shaped pendant engraved with "E quindi uscimmo a riveder le stelle" ("we emerged, to see – once more – the stars") as a reminder of the experience.