We were having dinner with a Norwegian, an American and an Iranian guest (and no, this is not a joke). We were talking about the day spent walking through Ravenna and recall the names of Dante, Garibaldi and Theodoric coming up. At one point one of them asks: "Yes, but are there any famous people who have more recently been associated with Ravenna?"
We were very ready for this discussion. And to ensure that we wouldn't forget anything, we will unveil our personal and handwritten "Almanac of Excellent People in Love with Ravenna", listed in alphabetical order.
Borges, Jorge Luis. In the Story of the Warrior and the Prisoner, published in "Aleph" almost thirty years before his visit to Ravenna, the great Argentine writer recounts the legend of Droctulft and his connection with this city.
A historical and in this case literary figure, the warrior of the Lombard army would later go on to fight for the empire, defending Ravenna, which he then chose as his home and country. Ravenna is a cosmopolitan city and a paradigm of modernity in which everyone can choose and change both their life's story and the world around them.
There are no betrayals, no "barbarian invasions". Only illuminations. The inhabitants of Ravenna buried Droctulft in a temple and expressed their gratitude with an epitaph, highlighting the contrast between his atrocious aspect as a commander with his simplicity and goodness. Borges, who by the time he visited Ravenna was old and blind and thanks to the assistance of local publisher Lapucci, breathed in the atmosphere of this place that three decades earlier he was only able to imagine.
Byron, George Gordon, known to his friends simply as "Lord." An eccentric and worldly English noble, he arrived in Ravenna for the Grand Tour in 1819 with seven servants, some cats and a monkey.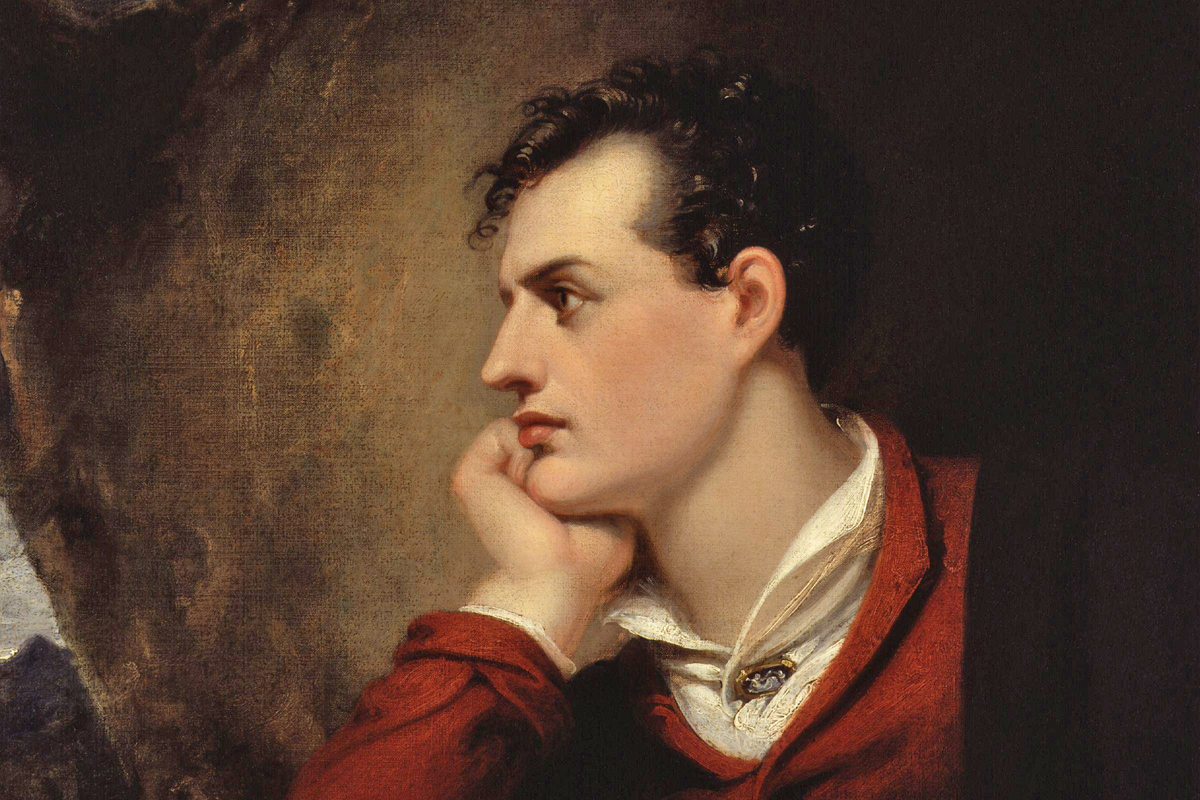 He was a "friend" (probably something more than that, come on) of Countess Teresa Gamba Guiccioli and this put him in quite a bit of trouble with her husband, Count Alessandro Guiccioli. He was close to the sect of the Carbonari like Teresa's brother, Pietro, and this sympathy also put him in danger, so much so that he had to…
If you want to know more about his story and of Ravenna at the time, read this article.
Callas, Maria. The Divine, Miss Sold Out, one of the most peculiar, agile and extensive opera voices of the 20th century. A soprano, born in America to a family of Greek origin (and for a short time also an Italian citizen), she was in Ravenna in 1954 to interpret Giuseppe Verdi's La Forza del Destino (The force of destiny) at the Alighieri Theater. The result: Full house and a standing ovation.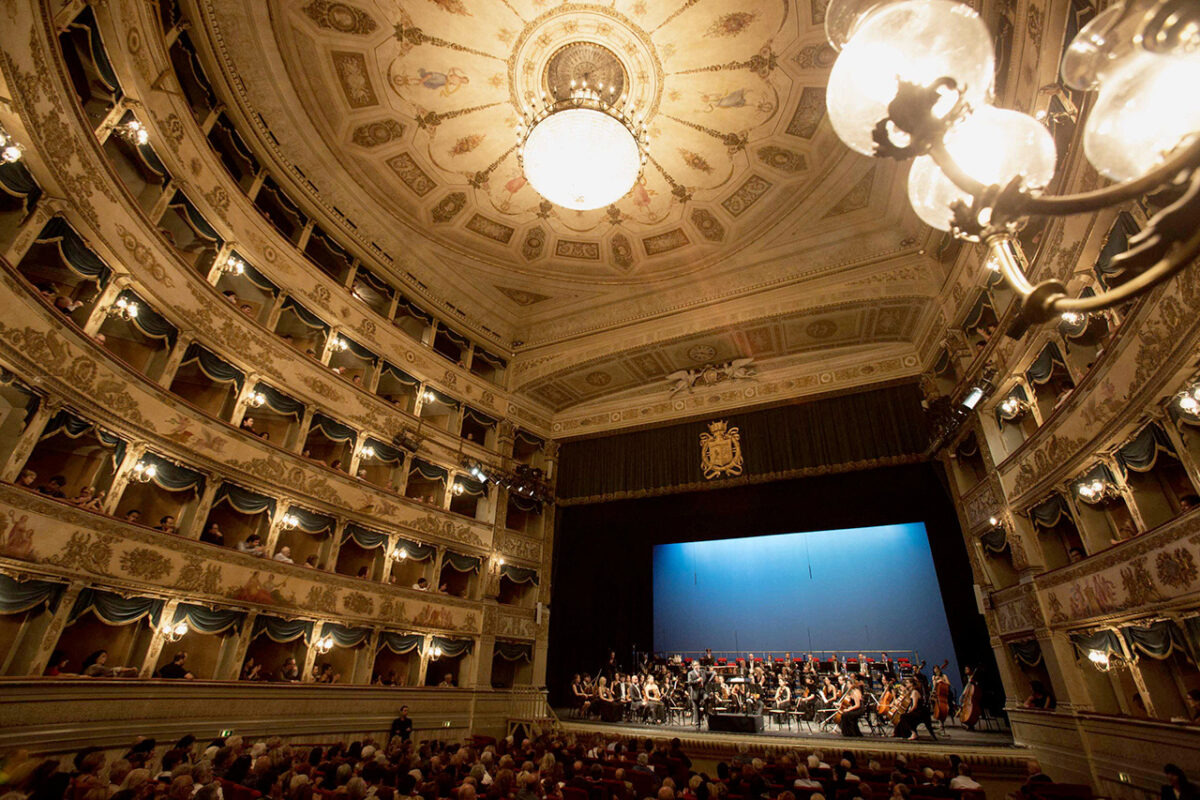 D'Annunzio, Gabriele, to his friends (and enemies as well) "Il Vate", or more simply "Gabri", but only Eleonora Duse was allowed to call him so. He came to Ravenna several times, and was certainly there in May 1902 to attend the opera production Tristan and Isolde, a work directed by maestro Vittorio Maria Vanzo.
Eleonora Duse and Olindo Guerrini were also in the dais with him, as the pages of Il Ravennate at the time emphasized. D'Annunzio would also dedicate some verses of Laudi – II Elettra to Ravenna.
James, Henry, an American and later English writer and critic who travelled to Ravenna several times between 1874 and 1883. The city was at the centre of many pages of his travel notebook, which in 1909 would become his Italian Hours. This is how he depicts the Basilica of Sant'Apollinare in Classe (and we agree with him):
Between the city and the forest, in the midst of malarious rice- swamps, stands the finest of the Ravennese churches, the stately temple of Sant'Apollinare in Classe. The Emperor Augustus constructed hereabouts a harbour for fleets, which the ages have choked up, and which survives only in the title of this ancient church. Its extreme loneliness makes it doubly impressive.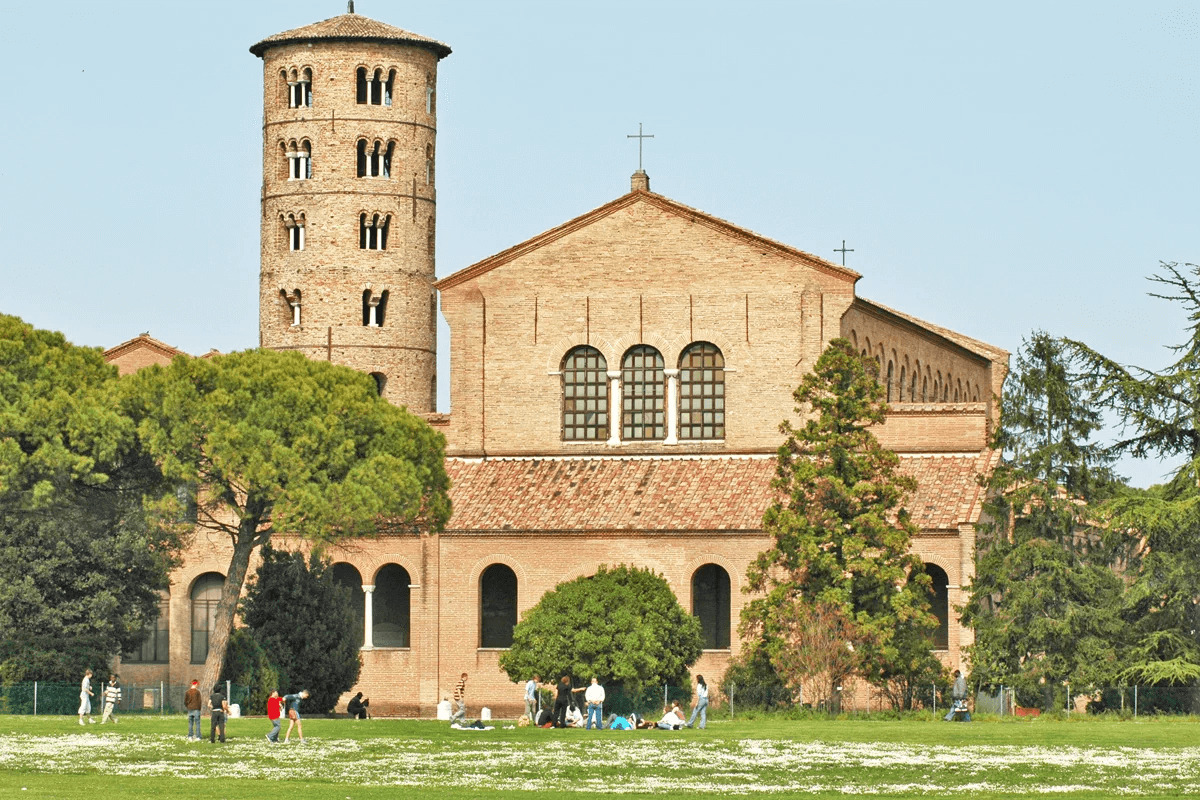 Jung, Gustav. Psychiatrist, philosopher and one of the most important psychologists of all time, he visited Ravenna twice, with an interval of twenty years between the visits, at the beginning of the 20th century. It was in Ravenna that a curious incident occurred, something halfway between a hallucination and a mirage. He was convinced that he had a clear memory of some mosaics, but in reality the mosaics in question did not exist!
Kandinsky, Wassily. Russian painter and art theorist, he wrote the following to his friend Paul Klee in 1930:
I finally saw Ravenna, and all my expectations were nothing in front of reality. They are the most beautiful and most formidable mosaics I have ever seen. They are not just mosaics, but real and proper works of art.
His wife tells us of how, during that visit to Ravenna, Kandinsky seemed moved. He did not say a word looking at the mosaics and when he left the church he said that it was art comparable to the old Russian icons, which were so dear to him and a great source of his inspiration.
Klee, Paul. A German painter, he traveled extensively in Europe and Italy. His son, who was with him in Ravenna in 1926, tells us that:
This not-so Italian city exerted a particular enchantment on him, with its Byzantine mosaics and their sumptuous colors. Perhaps his pointillist period which began in 1930 received its impetus from the Ravenna mosaics.
Klimt, Gustav. Another Gustav, who was fatally inspired by the mosaics of Ravenna, at almost the same time. A coincidence? We don't think so…
He was a hypochondriac and an anxious man who did not like to leave his Vienna, and yet he allowed himself two trips to Ravenna. Two. Like Jung. Another coincidence? Maybe not. Ravenna's monuments of "incredible splendour" (and we agree with him in this case too) were fundamental for his work and his formation. Do you know about the gold in The Kiss or in the Portrait of Adele Bloch-Bauer I? We talked about it's full story in this post.
Ultimately for Klee – as with Klimt, Kandinsky and other painters – Ravenna, with its atmospheres and its artistic treasures was of enormous inspiration and maintained a great and lasting importance.
Le Corbusier, pseudonym of the great architect Charles-Édouard Jeanneret-Gris. During his Italian wanderings he also visited Ravenna, reproducing the most important city monuments in watercolors and tempera (in addition to provisioning himself lavishly with food and wine, in the company of his inseparable cat, the details that he often loved to remember about that great journey).
Montale, Eugenio. Poet, writer, translator, politician but also, just to mention it, Nobel Prize for Literature winner in 1975. He stayed in Ravenna and framed Porto Corsini (a beach town a few kilometers from the city) to immortalize the figure of Dora Markus, a young Austrian girl that would inspire the poem by the same name, even if Montale would never meet her.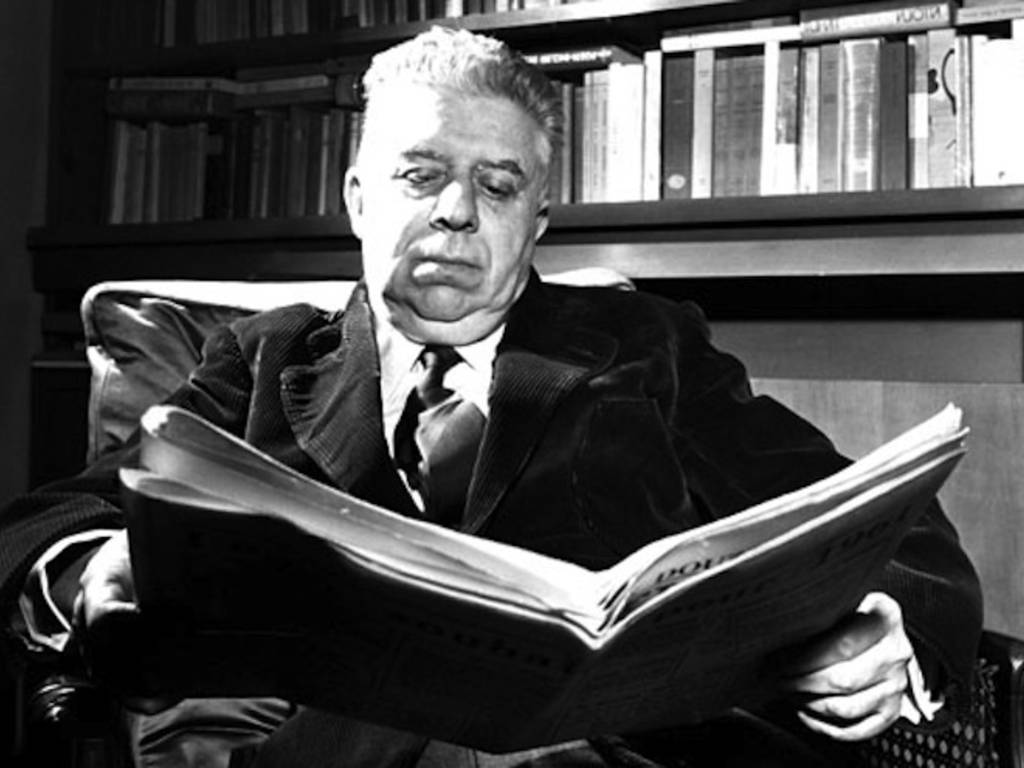 Porter, Cole. Click here and turn up the volume a little. This is Night and Day, a composition by the aforementioned American musician. It is said (and we believe it) that he was inspired after having visited the mosaics of Ravenna and in particular those of the Mausoleum of Galla Placidia. Day outside, night inside, with its dark vault and the gold stars. I think of you night and day, day and night…
Pound, Ezra, although he was American, he lived much of his life in Europe and Italy. His most important work, The Cantos, a sort of modern Divine Comedy, is very lyric and epic, but at the same time immediate and bare, and was inspired by Ravenna.
One of the figures to emerge from the sarcophagi of Galla Placidia, in fact, is Gemistus, a Neoplatonic philosopher who is an illuminating character of the poem. This temple, renovated in the 15th century, represented the rebirth of the classical ideal to the author , it is reanimated "and everywhere on the tombs appear the standards of victory."
Youcernar, Marguerite. She is a French writer and poet, and arrived as a "Pilgrim and foreigner" in Ravenna in 1935. This city would inspire her to write a powerful essay, from which we extrapolate some axioms:
One of Ravenna's secrets lies in this confinement of stillness with the supreme speed: it leads to vertigo. The second secret of Ravenna is the ascent to the profound, the enigma of the Nadir. Literally, the figures of the mosaics are mined: they excavated huge caverns within themselves in which they gather God.
Ravenna is therefore a stone coat, a dizzying height, a city that ascends (and causes one to ascend) from the depths. A place where there is a powerful separation "between the inside and the outside, between public life and the secret solitary life." Simple on the outside, rich on the inside. Like one of the many Byzantine churches, so bare on the outside but so magnificent once you cross the threshold.
Wilde, Oscar. What more to say? Great Irish aphorist and playwright, critic, essayist and poet. Yes, he too was struck by Ravenna. By its voices, by the great history that was written here, by its nature, by its people. Here are the words that arose from him the first time that he came to the city:
O how my heart with boyish passion burned,
When far away across the sedge and mere
I saw that Holy City rising clear,
Crowned with her crown of towers! – On and on
I galloped, racing with the setting sun,
And ere the crimson after-glow was passed,
I stood within Ravenna's walls at last!
He would take the beauty and charm of Ravenna (and admittedly of the Italy he visited) to his homeland where they would warm his soul to such an extent that even the "Nordic spring" will seem more beautiful and dazzling to him.
But this was the story of a dinner with foreign guests, you will remember. Fascinated by the long list of people in love with Ravenna (but an even longer list may be found here), they waited for the final treat. And here it is. We'll break the alphabetical order, but only because we wanted to save it as a dessert.
It is not necessary to fill up too much on Ravenna, as it is likely that sooner or later you will return. But we aren't the ones who say it. We leave that to …
Hesse, Herman who wrote, at the beginning of the 20th century, as soon as left Ravenna:
It's as with the songs which have passed out of fashion
Nobody laughts after having listened to them
But then everyone wants to listen again
And meditate until late in the night