If you walk around the historical centre of Ravenna, just two steps away from the main square of the city, you will discover a true jewel: Piazza San Francesco.
But even though its location is privileged, not everyone knows what it has to offer.
BASILICA OF SAN FRANCESCO
The undisputed star of the square is the ancient Basilica of San Francesco, dating back to the 5th century AD.
During the Middle Ages, this church was the most beloved one by the Polentani family, lords of the city and hosts of Dante Alighieri. The Supreme Poet was himself one of the most illustrious regulars of the basilica, which was also the seat of his funeral on 13th September 1321.
The basilica features a very simple facade, but hides a suggestive submerged crypt inside. The crypt, which was built in the 10th century to host Bishop Neon's  remains, is sumberged by water due to the subsidence.
If you look out of a small window reachable by going down some stairs, you will have the possibility to admire mosaic remains that were once part of the original pavament of the church, and some goldfish cheerfully swimming among them.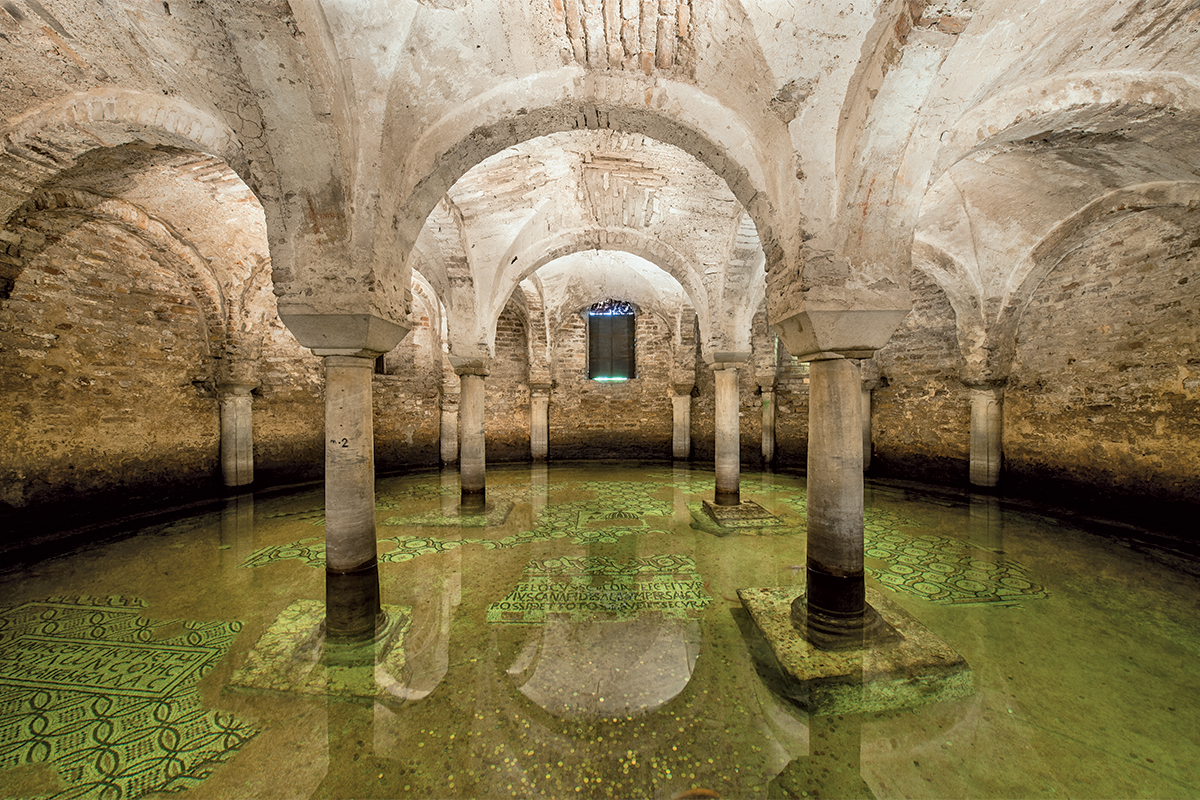 RASPONI CRYPT AND ROOF GARDENS OF PALAZZO DELLA PROVINCIA
A few metres from the Basilica of San Francesco, hidden behind the majestic facade of Palazzo della Provincia, are the roof gardens – a charming oasis of peace.
Walking around these gardens means discovering the various levels on which they develop and the many beauties that they preserve.
One above all, the Rasponi Crypt: it is the most ancient nucleus of the architectural complex, dating back to the end of the 18th century. The entrance of the crypt is furthermore surmounted by a neo-gothic tower of the 19th century.
Last but not least, don't miss the panoramic viewpoint overlooking the square, for an encounter face to face with the bell tower of the Basilica of San Francesco.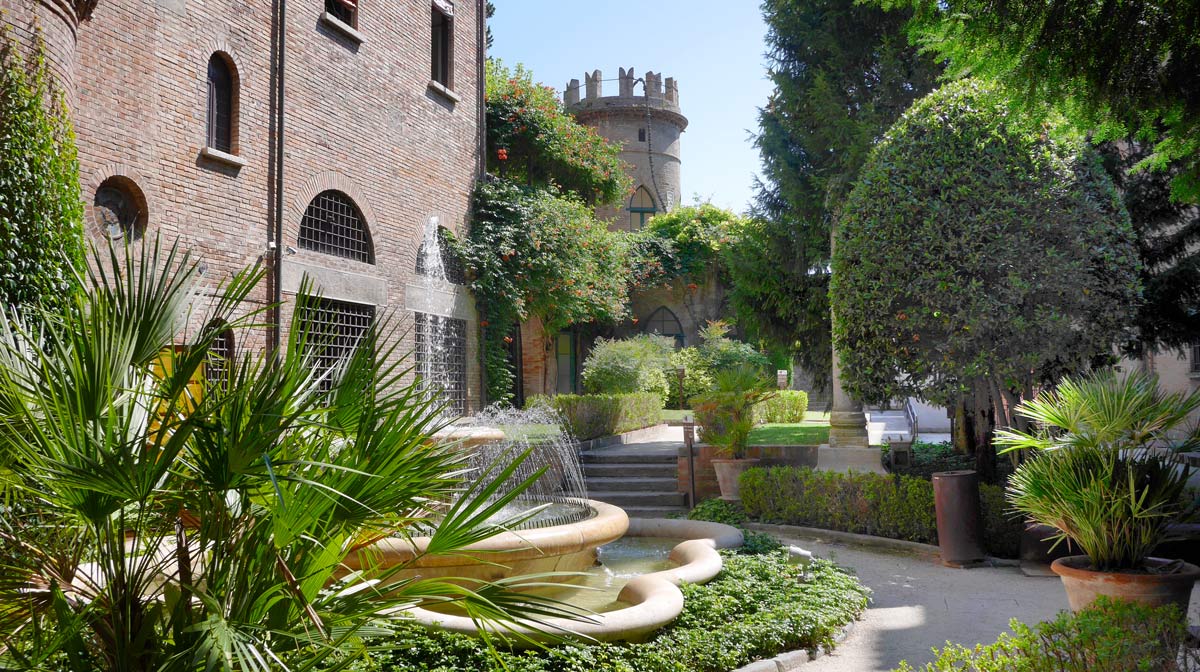 DANTE ALIGHIERI'S TOMB AND ZONE OF SILENCE
Just around the cornes is the Zone of Silence, a whole area of the city dedicated to the memory of the Supreme Poet Dante Alighieri.
In this part of the historical centre are many monuments related to the Father of the Italian Language, such as the Quadrarco of Braccioforte, the Old Franciscan Cloisters, Museo Dante, Casa Dante and Dante Alighieri's Tomb, the main attraction of this area.