During the holiday season, the old town of Ravenna shines with RAVENNA IN LUCE, an itinerary to visit and admire extraordinary light creations produced by visionary video-mapping artists.
From December 18th to January 9th, architectural projections will dress two historical landmarks of the city – Basilica of San Vitale and Basilica of San Francesco with light.
The core of the festival is Visioni di Eterno®. Il Dono dell'Imperatrice (lit. Eternal visions. The Empress' gift), a project realised by N.E.O. Visual Project for the valorisation of Ravenna's Unesco World Heritage Monuments. The main protagonist is the Basilica of San Vitale, one of the world's most suggestive and admired early Christian buildings.
The journey through the images continues on the facade of the Basilica of San Francesco with the show called La Luce delle Parole (lit. the light of the words). It features dreamlike and magic images in honour of Dante Alighieri on the occasion of the 7th centenary of his death.
Visioni di Eterno®. Il Dono dell'Imperatrice
Basilica of San Vitale – Via San Vitale, 17
Time: 5.30pm – 10pm
Concept and art director Andrea Bernabini
Visual 3D Sara Caliumi and Roberto Costantino
Music designer Davide Lavia and Agnus Dei by Luisa Cottifogli and Gabriele Bombardini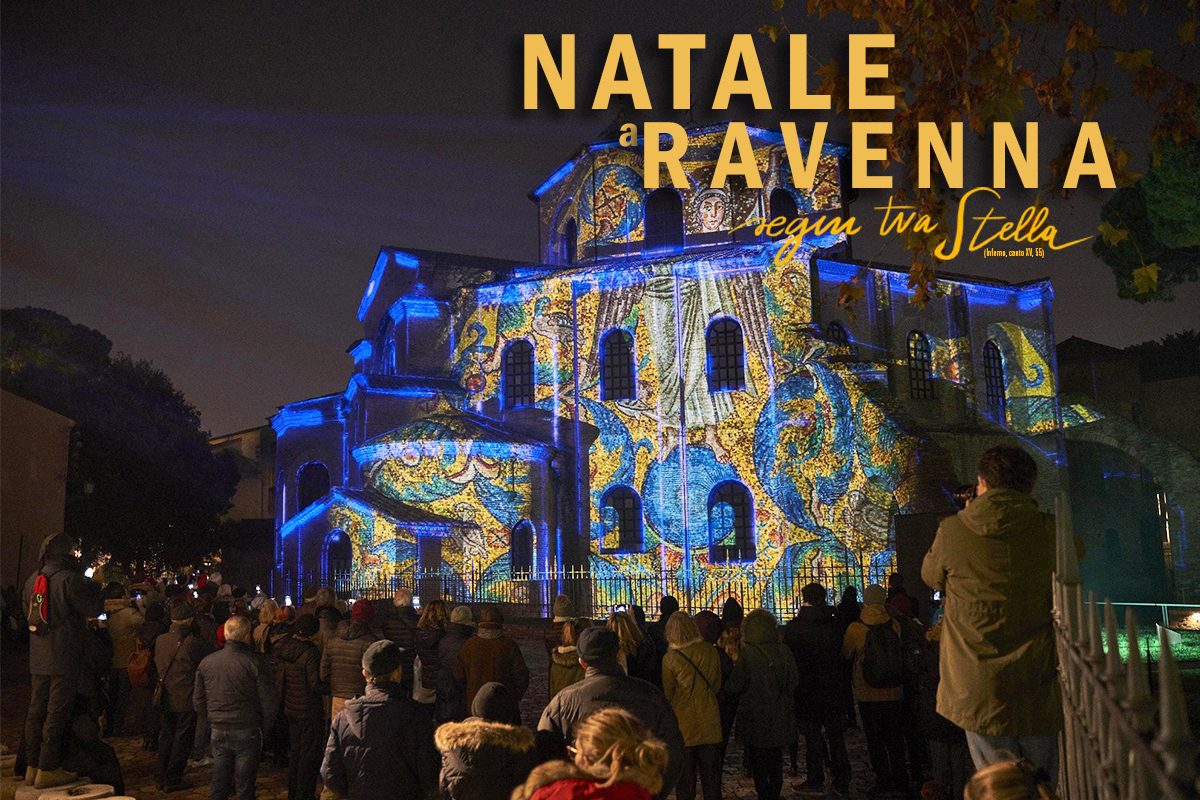 La luce delle parole
Basilica of San Francesco – Piazza San Francesco
Time: 6.30pm – 10pm
Concept and art director Andrea Bernabini
Visual artist Matteo Bevilacqua
Music designer Davide Lavia