On May 19th and 20th 2022, Ravenna is ready to host EUROPEAN MARITIME DAY (EMD), in a special hybrid edition after a forced long break due to the health emergency.
What is EMD? 
EMD is an acronym created by the Directorate General for Maritime Affairs and Fisheries (MARE) and stands for European Maritime Day. It is an event created to celebrate the European Day of the Sea, taking place every year on May 20th.
EMD is a  annual two-day event during which Europe's maritime community meet to network, discuss and outline joint action on maritime affairs and sustainable blue economy – fundamental themes for the wellness and prosperity of coastal communities. 
The main theme of this year's edition – which will be discussed by professionals from businesses, governments, public institutions, NGOs and academia – is "Sustainable blue economy for green recovery".
HOW TO PARTICIPATE
Speakers and moderators of all sessions (plenary sessions, workshops, pitch stage sessions) will be present in Ravenna, but every one of them will also be streamed via web streaming or Zoom.
Register HERE – before May 12th 2022 – to participate to any session you are interested in.
RAVENNA SEASIDE EVENTS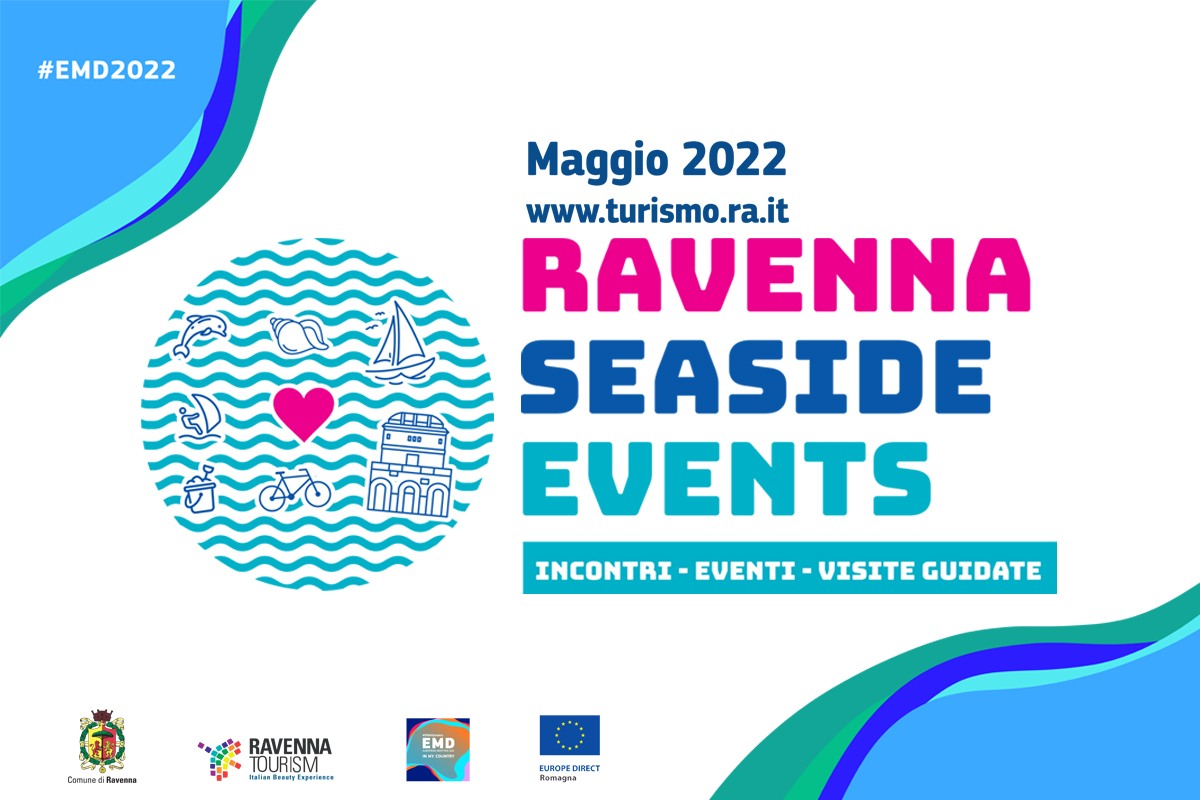 On the occasion of this big European event, Ravenna organises RAVENNA SEASIDE EVENTS – a rich programme of guided tours, exhibitions and events open to everyone.
Programme to be defined.