Ravenna is a destination with much to offer to its tourists, especially if we are talking about two people in love!
We decided to suggest a one-day itinerary under the sign of love, to make you discover the treasures of our beautiful city.
Here are some of the most romantic and iconic places that you absolutely cannot miss if you decide to visit Ravenna with your partner!
First stop: The Zone of Silence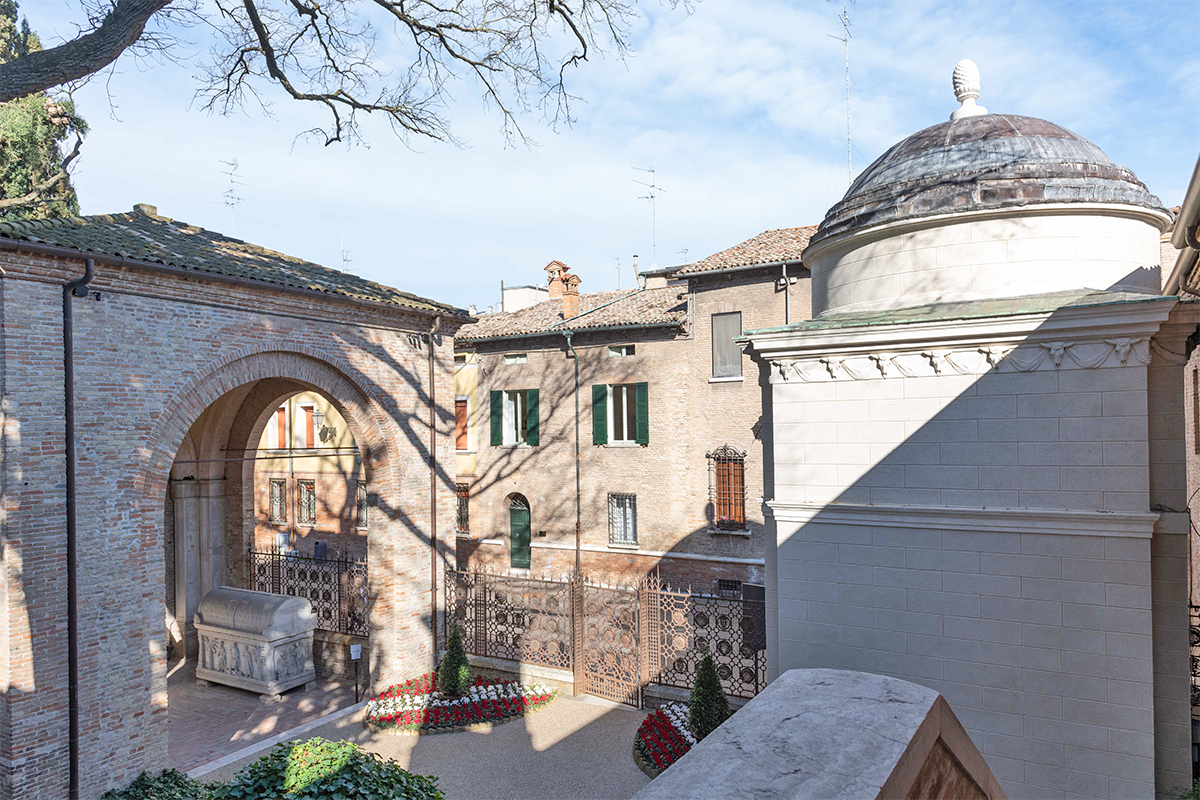 It's a world full of lovers… but the most romantic man in the world remains one and only one: the father of the Italian language, Dante Alighieri, who dedicated to Beatrice pure and romantic lines that even today many of us remember by heart.
Ravenna was a fundamental city for Dante: defined as an oasis of peace and tranquility, it was the place where he ended the writing of his "beloved" Comedy.
To celebrate the most romantic man in the world and the couple of couples, we decided to suggest a visit to the Zone of Silence.
Located in the city centre, this area of peace and tranquility surrounds Dante's tomb and, thanks to the almost absence of noise, is perceived as the most sacred and magical area of the city.
Walk around the Quadrarco of Braccioforte, Dante Alighieri's tomb and the Old Franciscan Cloisters and dedicate to your partner love verses worthy of those of the great poet, it will certainly be a unique experience!
Second stop: the starry sky of the Mausoleum of Galla Placidia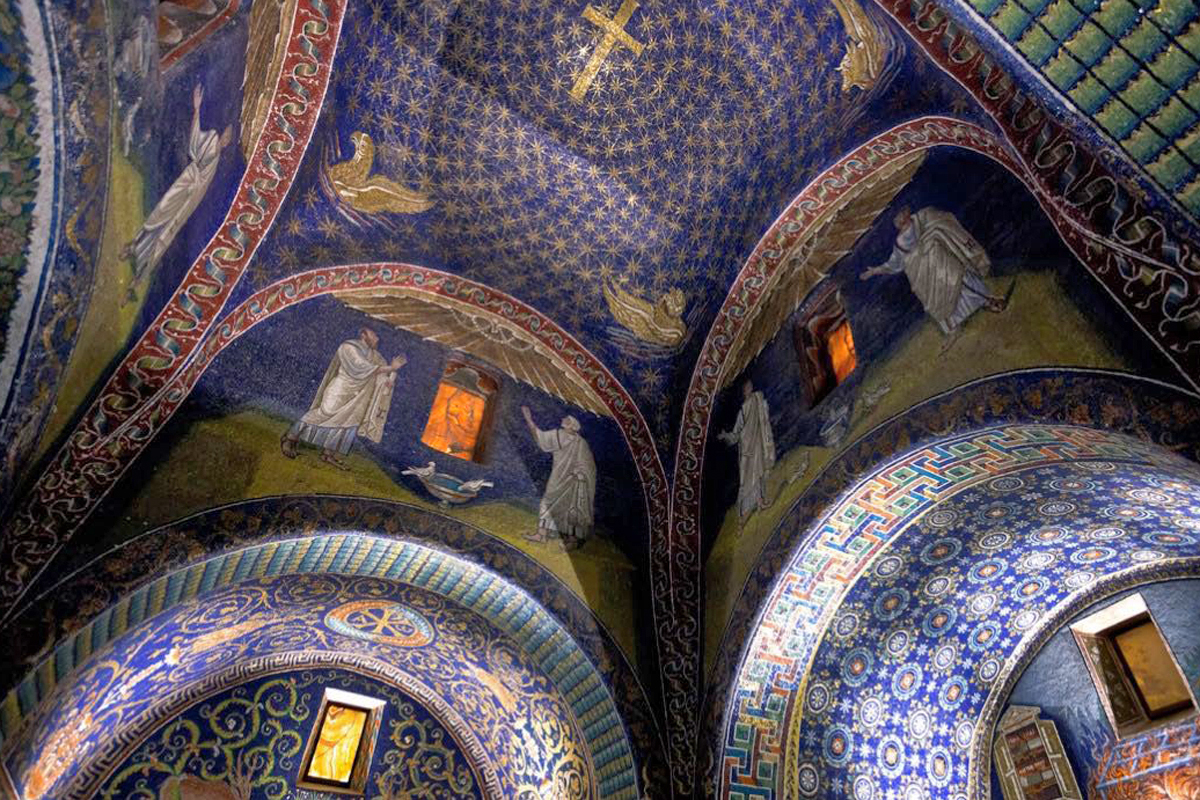 Ravenna is the capital of mosaics and every year many tourists choose this destination to admire the Byzantine masterpieces…
but have you ever wondered which is the most romantic mosaic to admire as a couple? We have! And we believe that the mosaics kept inside the Mausoleum of Galla Placidia are just what lovers need.
Considered by many as one of the most precious treasures of the city, this apparently sober building hides a very special ceiling.
Close your eyes and imagine a midnight blue sky covered with elegant golden stars and flowers: so romantic! Don't you think?
All lovers should visit this place. It has been a UNESCO heritage site since 1996, and is able to thrill any tourist. Seeing is believing.
Third stop: Rasponi Garden or Garden of Forgotten Herbs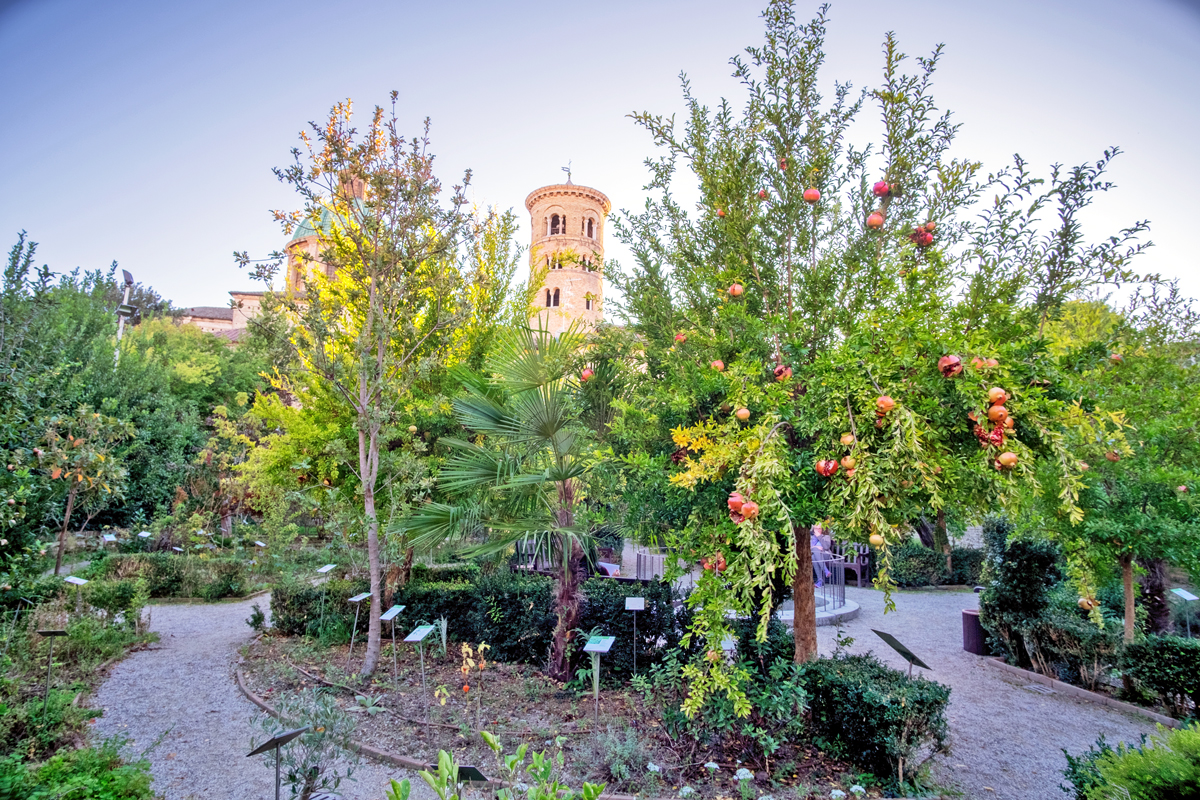 After lunch, a nice romantic walk hand in hand is just what you need and we suggest a truly unique location: The Rasponi Garden or Garden of Forgotten Herbs.
It's a beautiful green corner located at the crossroads between Via Rasponi and Via Guerrini and is easily reachable from any part of the city centre.
Ideal for couples (as it is a discreet and silent natural oasis) it hosts a wide variety of aromatic herbs and it's the perfect place to breathe peace, magic and beauty.
Dwell on the scents of aromatic herbs and try to guess their names with your eyes closed.
And don't forget to visit the small shop-bistrot, definitely a jewel.
Fourth stop: Darsena area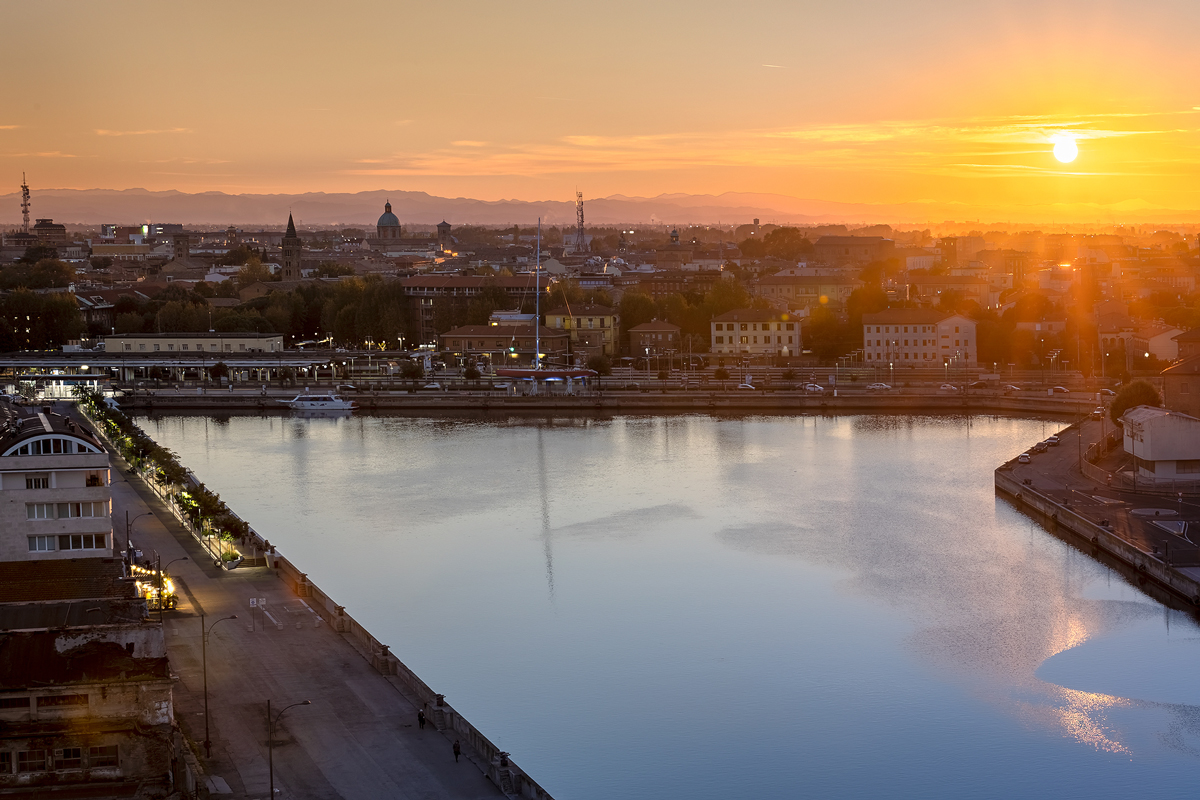 As the sun sets, your romantic getaway must include a romantic aperitif in this modern, charming and very colourful location.
The Darsena area will welcome you with a real postcard view: the rays of the sun gently lighten up the en-tire pier thus creating a warm and cosy atmosphere in shades of red and orange.
This is definitely the coolest and liveliest area of the city that, thanks to the works of street art and the various events that it host, has become a very popular meeting point.
It is undoubtedly the ideal place for an aperitif with friends! Here you will find perfect places for sipping a drink, but also dine and spend an amazing and unusual after dinner.
The Darsena area is the perfect location to take a nice souvenir photo of your romantic getaway!
Fifth stop: Dante Alighieri Theatre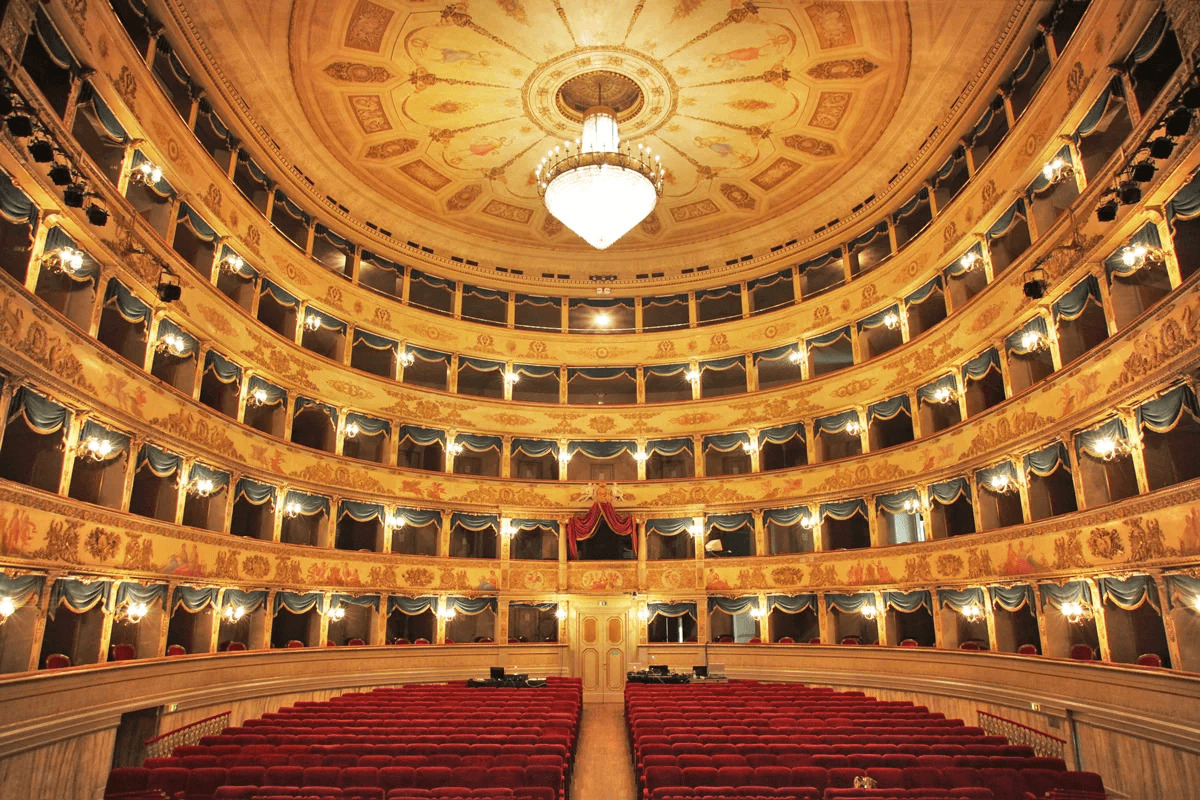 After dinner, the city still has a lot to offer our couples.
Between an illuminated alleyway and a UNESCO World Heritage monument, the Dante Alighieri Theatre is definitely the ideal place to end your romantic evening in the best possible way: in neoclassical style and just a few steps from Piazza del Popolo, this theatre hosts many events and concerts worthy of a gala evening.