Street markets
RAVENNA
Piazza Zaccagnini 

•

When:

Wednesday and Saturday morning
Piazza Andra Costa 

•

When:

 

Wednesday and Saturday morning
Piazza Medaglie d'Oro 

•

When:

 

Friday morning
BEACH TOWNS OF RAVENNA
CASALBORSETTI – Piazza Marradi • When: Tuesday afternoon (winter)
Viale Casalborsetti 

•

When:

 

Sunday morning (summer)

PORTO CORSINI

 – Viale Sirotti 

•

When:

 

Sunday morning (summer)
MARINA ROMEA – Piazza Italia 

•

When: 

Tuesday afternoon (summer)

MARINA DI RAVENNA

 – Piazza Dora Markus 

•

When: 

Wednesday/Saturday afternoon (winter); viale Spalato – Wednesday/Saturday afternoon (summer)

PUNTA MARINA TERME

 – Piazza San Massimiano 

•

When: 

Friday afternoon (winter)
Viale Dei Navigatori 

•

When: 

Friday afternoon (summer)

LIDO ADRIANO 

– Viale Virgilio 

•

When: 

Tuesday afternoon (summer)

LIDO DI DANTE 

– Viale Catone 

•

When: 

Thursday afternoon (summer)

LIDO DI CLASSE 

– Piazza Ricci 

•

When:

Thursday afternoon

 (summer)

LIDO DI SAVIO 

– Piazza Forlimpopoli 

•

When: 

Monday afternoon (summer)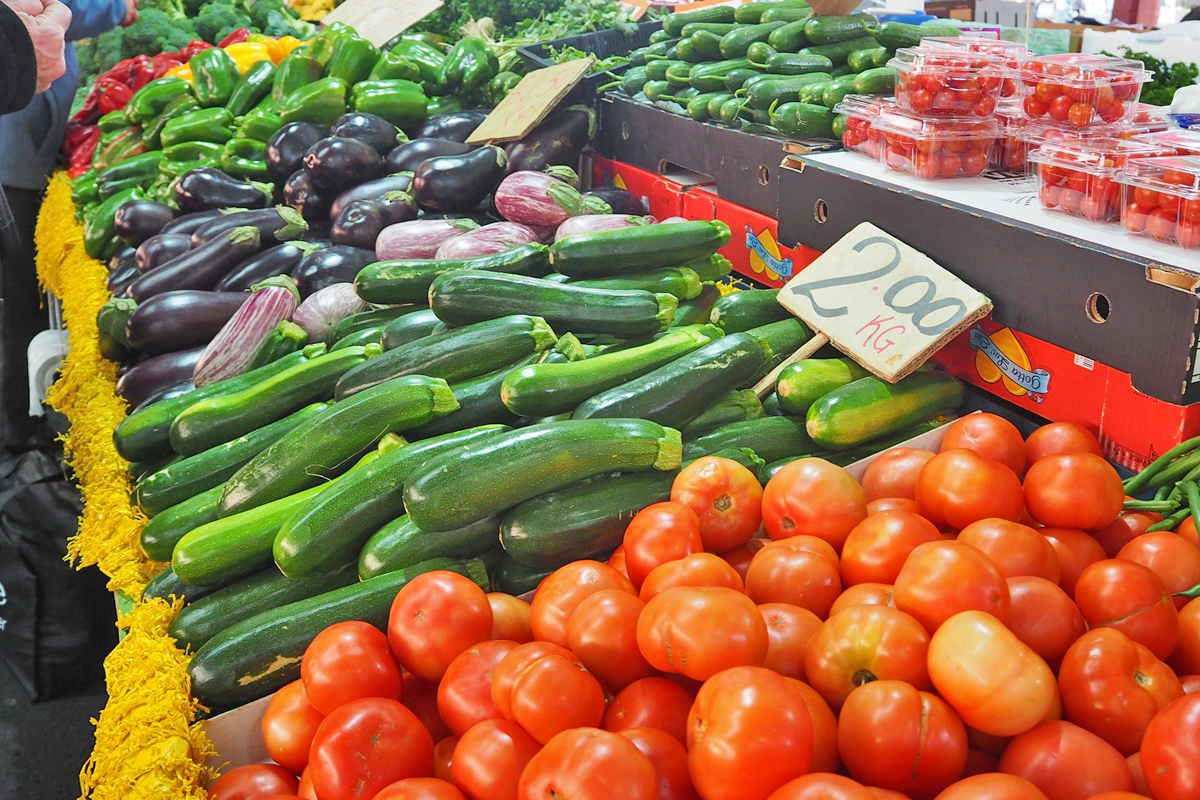 AROUND RAVENNA
CASTIGLIONE DI RAVENNA

 – Piazza Della Libertà 

•

When:

 

Tuesday morning

MEZZANO

 – Piazza Donati 

•

When:

Tuesday morning

PIANGIPANE

 – Piazza XXII Giugno 

•

When:

 

Thursday morning

SANT'ALBERTO

 – Piazza Garibaldi 

•

When:

Thursday morning
Piazza Angelo Amadori 

•

When:

Thursday morning

SAN PIETRO IN VINCOLI – Piazza Foro Boario 

•

When:

Friday morning

SAVARNA

 – Piazza Italia 

•

When:

Friday morning
VILLANOVA DI RAVENNA – Piazza Galimberti 

•

When:

Wednesday afternoon
Antiques and crafts market 
Where: streets and places of the historical centre
When: third weekend of every month, all year round
Every month, many exhibitors are scattered around Piazza Garibaldi, via Gordini, via Corrado Ricci, Piazza dei Caduti, via De Gasperi, Via Diaz and Piazza Einaudi.
An open-air market where antique enthusiasts will find high-quality objects while walking through the most charming streets of the city.
Fatto ad Arte  market
Where: streets and places of the historical centre
When: Friday (from the penultimate Friday of June to the second Friday of September); every first weekend of the month (from October to May); first and second weekend of the month (December)
A market in the historical centre of Ravenna with original and creative creations realised by hobbyists and artists.
Natural and organic market 
Where: via Diaz
When: third Saturday and Sunday of the month
Fruits and vegetables from organic farming, herbal products, whole and macrobiotic foods, naturally processed foods and preserves, cosmetics with natural herbs and essences, bee products, aromatic plants, green cleaning products, products for health and prevention (produced naturally), books and magazines on the topic, educational and ecological toys, handicrafts realised with simple and recycled materials.
Farmers market 
Where: Piazza della Resistenza
When: Monday and Thursday afternoon
Time: 2 pm – 6 pm (from November to March); 3.30 pm – 7.30 pm (from April to October)
Excellent local products, as seasonal fruits and vegetables, plants and flowers, cheeses, cold cuts and meat, honey and flour, bread and focaccias, oils and wines, preserves and many other products from farmers of the province.
Farmers market
Where: Viale Farini
When: Tuesday afternoon
Stands with seasonal fruits and vegetables and local specialties, directly sold by local producers.
Biomarchè market – organic farmers market
Where: Piazza San Francesco
When: Tuesday afternoon
Time: 4.30 pm – 8 pm
Organic farmers weekly market. Local seasonal products, certified as organic according to European and international rules and controlled by organisms recognised by the Ministry of Agriculture.
La pulce d'acqua – flea market 
Where: Darsena area
When: 13 March, 10 April, 8 May, 12 and 26 June, 10 July, 28 August, 11 September, 9 October, 6 and 20 November, 8 December
Time: 8.30 am – 6.30 pm
Coloured and lively second-hand market livening up Sundays in the Darsena area. You will find books, jewels, objects, clothes, toys, traditional tools and much more at low prices: unique and rare pieces.