Just water and flour, because everything else (eggs, butter, oil, meat) during the Middle Ages was a luxury, an exclusive privilege for a few people , including clergymen.
That's exactly why local people started to call this kind of pasta STROZZAPRETI (lit. priest strangler), in a sort of irriverent wish to them. The Papal State used to impose taxes also in the form of commodities, as eggs. Housewives, deprived of this product, thus came up with a new recipe only made of water and flour.
According to other versions, the name comes from the twisting movement of the hands, as if they were strangling the pasta (prepared for the visiting priest anyway) or of the laces used to strangle clergymen in the moment of highest tension against the Papal dominion. In any case, the unfortunate representatives of the Church didn't come to a good end.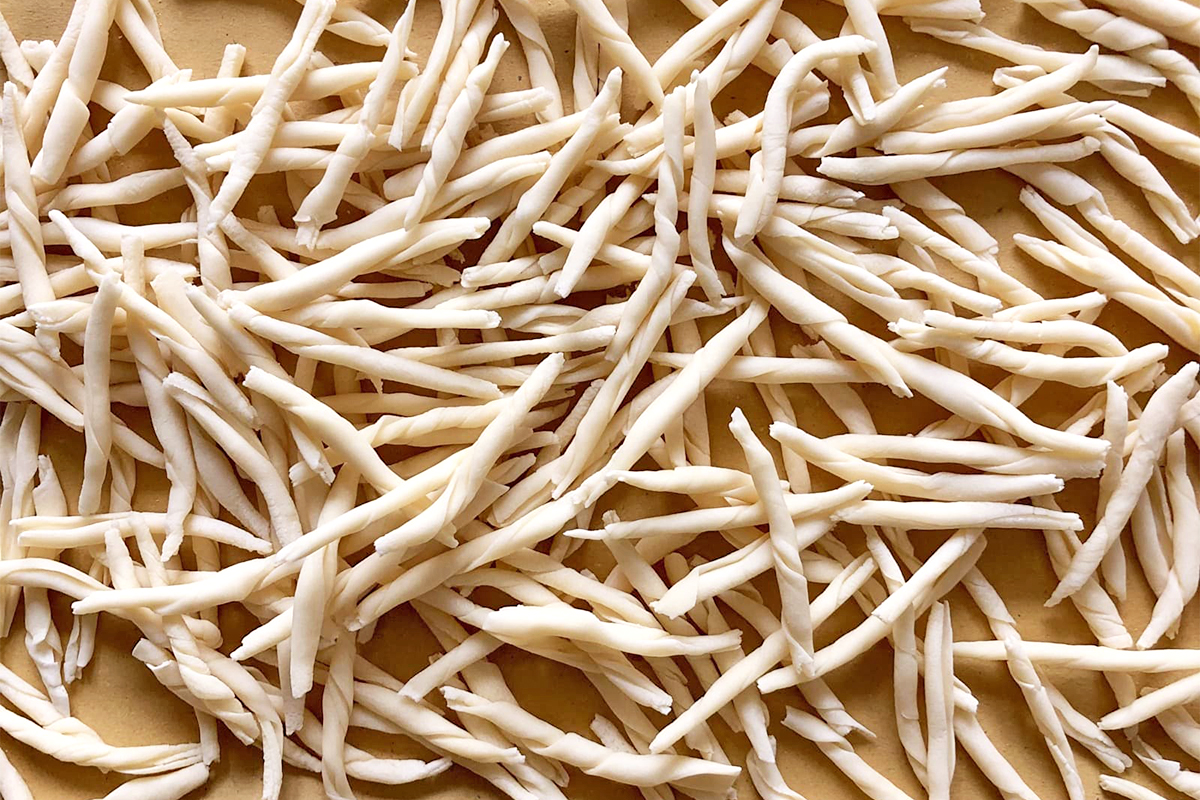 STROZZAPRETI RECIPE
Recipe by chef Gaetano Latino
Ingredients for 4 people
500 grams of flour;
300 millilitres of water;
two pinches of salt.
Directions
Sift the flour and then add salt and water. Knead the dough for some minutes, until it is compact and without lumps.
Leave it to rest for 15 minutes and then divide it into small balls and place them on a floured cloth. Roll every ball thinly with the rolling pin.
Fold the floured dough and cut it into 2 cm stripes. Spread them and sprinkle them with flour. Rub the stripes in your hands and create a curl of pasta. Break it with your hands so as to form the Strozzapreti. Leave them to rest for a few minutes and then throw them in boiling water.
You can dress Strozzapreti with meat, fish, cheese or vegetables.