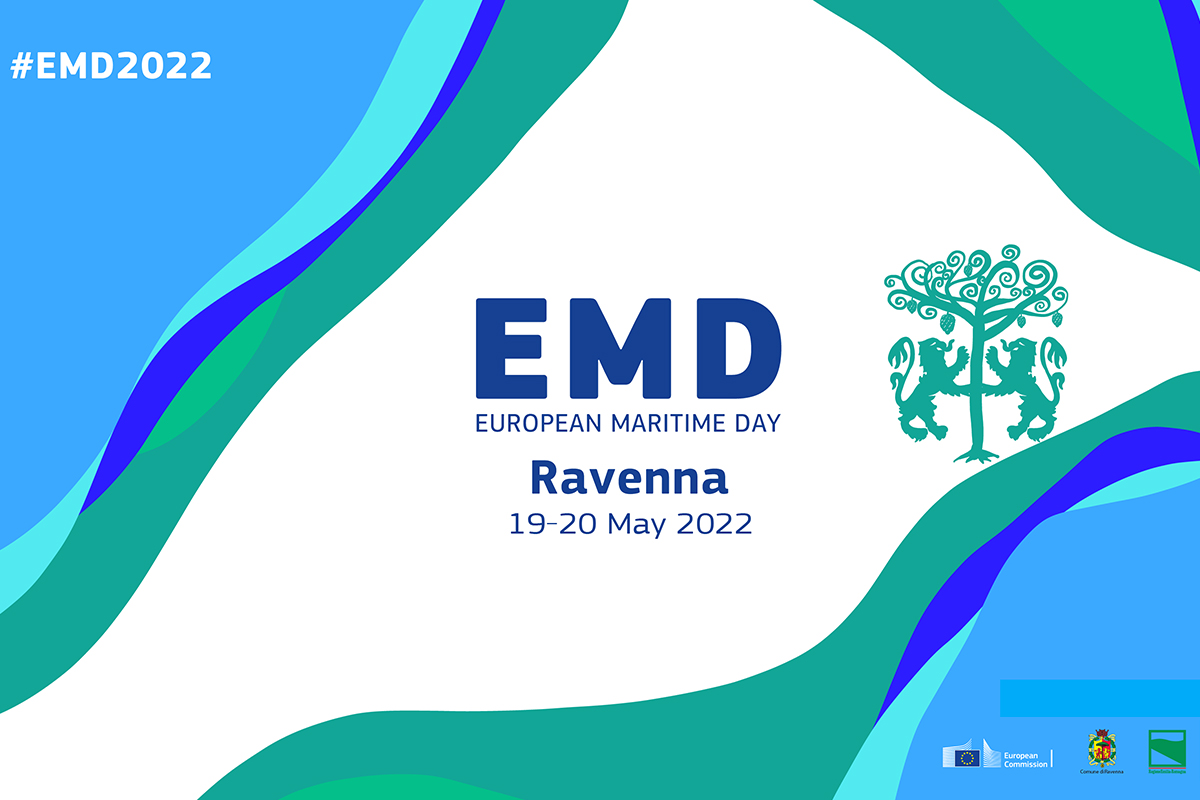 The EUROPEAN MARITIME DAY (EMD) is a two-day yearly conference, in which the European maritime community meets. EMD aims at creating new networks, opening a dialogue and forging a joint action on maritime affairs and sustainable blue economy.
It is a great conference, during which targets professionals, Governs, public institutions, NGOs and Universities meet and discuss the current state of play on a broad range of issues concerning the blue economy and the maritime environment, finding solutions and ways of moving forward.
A number of excellent speakers, with breakout sessions organized by the stakeholders and the European Commission services, as well as hundreds of B2B meeting opportunities.
On 19 and 20 May, the 2022 EMD will take place in RAVENNA.
After the 2009 edition in Rome, it is the first time that the European Maritime Day comes back to Italy. The European Commission accepted the candidacy of Ravenna, which has been supported by the Emilia-Romagna Region and the System Port Authority of the High Adriatic.
In 2021 (20 – 21 maggio) the European Maritime Day takes virtually place in Den (Netherlands), with the collaboration of the Province of Noord-Holland and the Ministry of Infrastructure and Water Management. On that occasion, the handover ceremony to Ravenna will take place.
The city of Ravenna has already started to organize with the appointed European Commission the new EMD edition. The key topic of the 2022 EMD edition will be SEA POLICIES, dealing with sustainability, research and energy.