Those who are not from Ravenna may not know that the father of Italian literature, Dante Alighieri, lived in this Byzantine city from 1318 to 1321. His stay in Ravenna was a great inspiration for the poet, so much so that it was here where he wrote the Paradise.
In the Divine Comedy we may find many references to the territory of Ravenna.
In 28th Canto of Purgatory mention is made to "the dense and alive forest" and "along the shore of Classe, through the pine", a clear allusion to the Pine Forest of Classe.
just like the wind that sounds from branch to branch
along the shore of Classe, through the pines
when Aeolus has set Sirocco loose.
(Purgatory, Canto XXVIII, vv. 19-21)
Today we will reveal to you the Pine forest of Classe evoked by Dante: it is an uncontaminated land, a symbol of still pristine nature.
If you are curious to retrace the steps of the Sommo Poeta, follow us along Le Querce di Dante (lit. Dante's oaks) itinerary.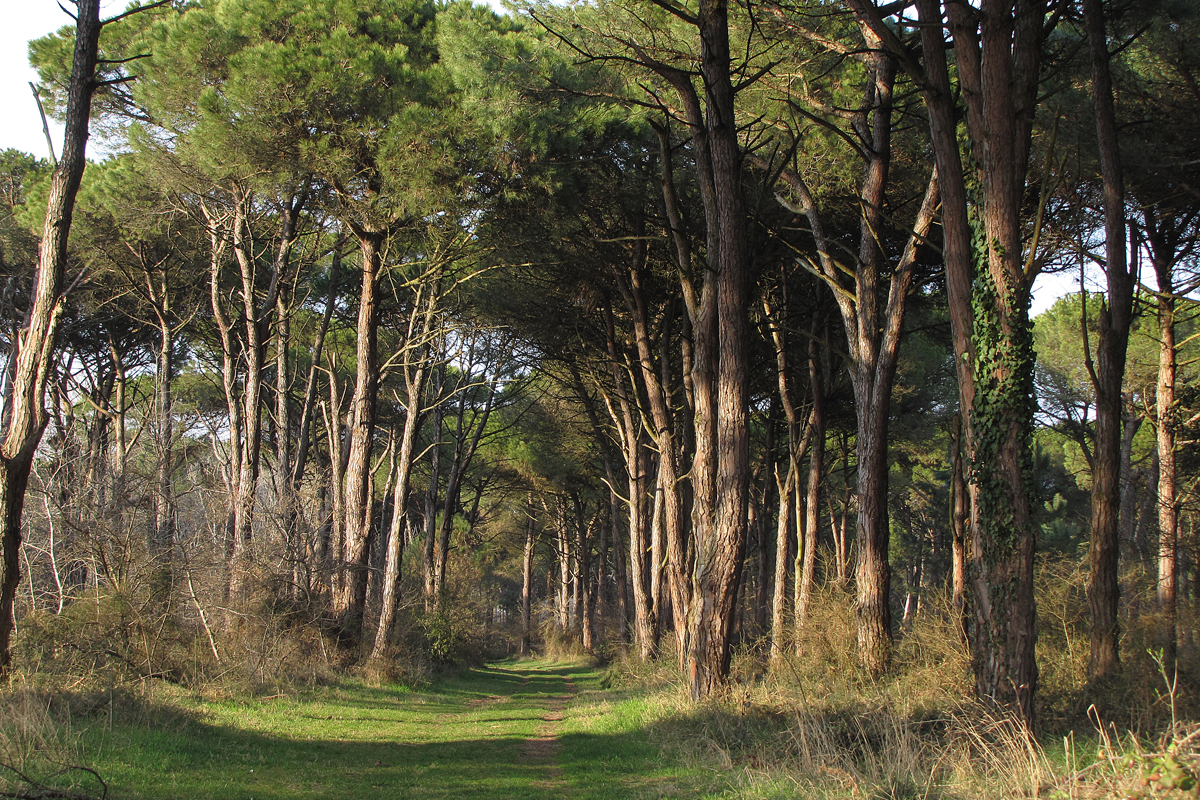 Itinerary
The ring-shaped path, which can be traveled on both by foot and by bike, begins at Parco 1 ° Maggio, winding through it for roughly 4 km. You enter the Pine forest from Ponte Botole, where the pine trees stand tall, and are distinguished by their unique umbrella shape.
Inside this oasis, a stone's throw away from the blue Adriatic sea, a large oak forest can be identified: in the dry areas we can find holm oaks (Quercus ilex), while in the wet areas we can find common oaks (Quercus robur).
And this green lung is the same one from which Dante drew inspiration when writing some of the verses in his Divine Comedy.
How to get there
The Pine forest of Classe can be reached from Ravenna following the SS16 Adriatica towards Rimini and is located 500 metres after the sign for the town of Fosso Ghiaia, on the other side of the railway.
Opening hours
In summer: from 7 am to 7 pm
In winter and spring: from sunrise to sunset