Everybody in Ravenna talks about it: the new Covered Market. What's it like? Have you already been there? Have you purchased, or eaten, or sampled their products?
Those older than 20 or 30 years of age will remember the old market well. The marble dolphins by Maltoni, a bit lonely on the floor of the atrium, the strong smell of fish and cheese that wafted around the last, sparse stands. The moist and dim atmosphere of a building just as old as in need of a new life.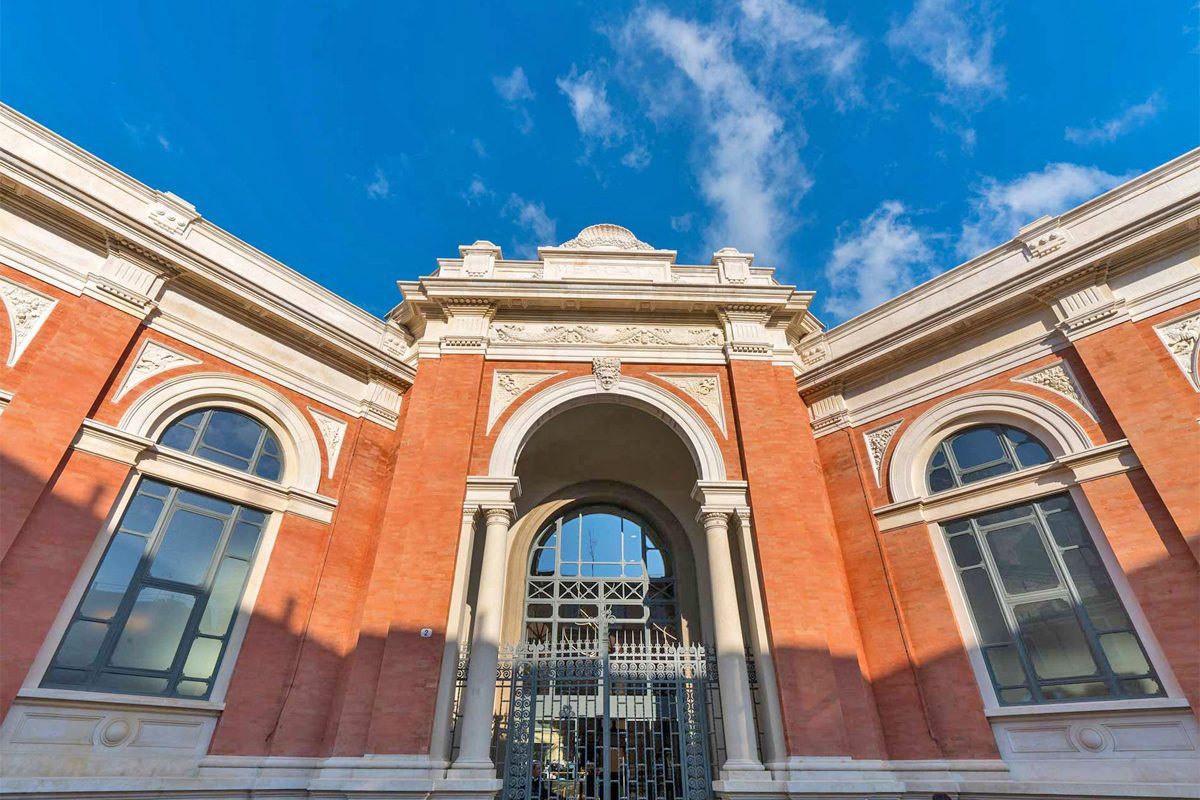 And now, after many years of work, this site, an important tile of the city's mosaic, especially given its location, has reopened. Embedded within the little streets and piazzas that once hosted twisting urban waterworks, its scaffolding was finally removed and is now newly open to the people, thanks to the amazing work of Coop Alleanza 3.0 and Molino Spadoni.
As a kid the first thing that I did as soon as I entered the market was breathe it all in and look up. I was looking for the English-style iron roof trusses, the skylight, that feeling of exoticism, for a building that seemed a bit like a station and a bit like a temple, and some years later it would also remind me of the Musee d'Orsay in Paris.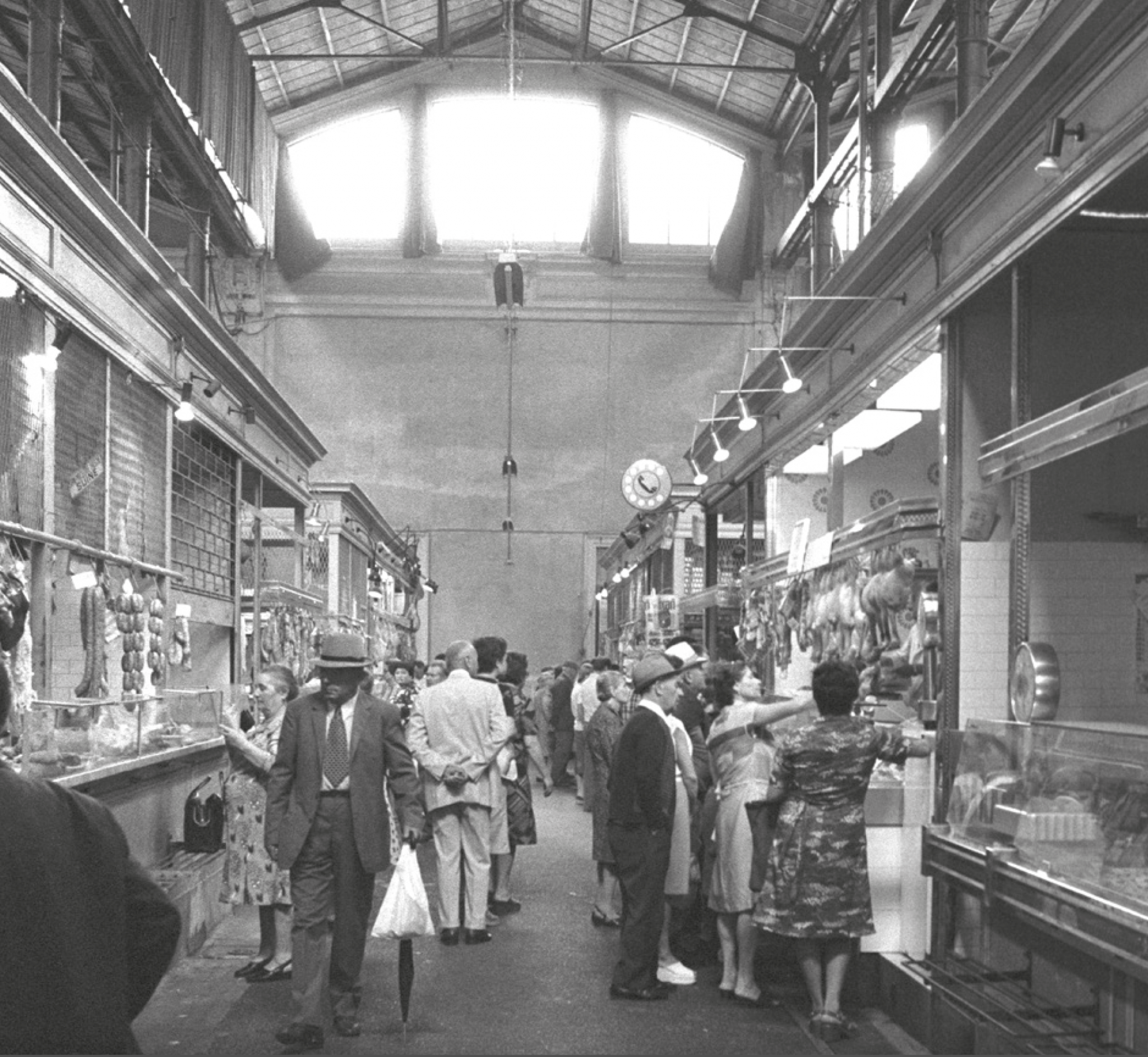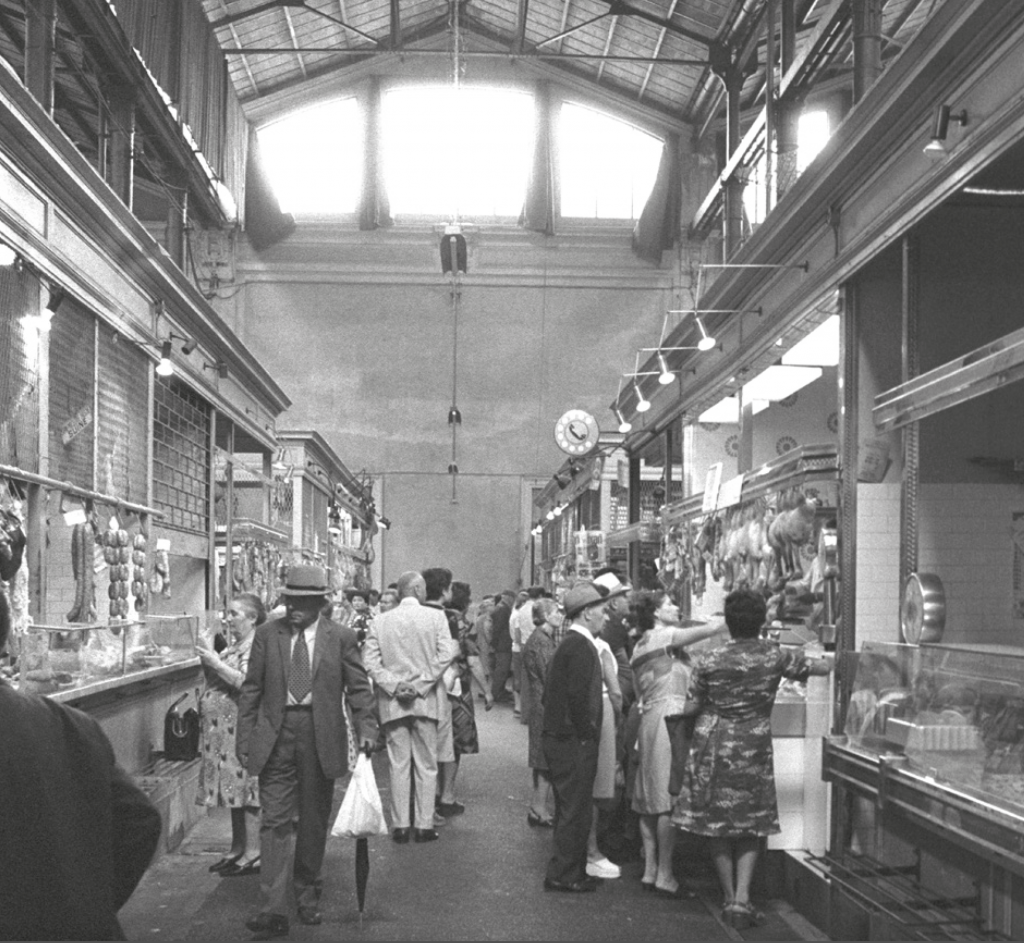 Today the feeling has remained the same, perhaps even stronger. I enter and look up, looking for the ceiling and the light. I see iron, wood, and glass. It's a unique space, large and open, but one which unveils a series of corners and compartments that are contiguous yet distinct. Hot chocolate, coffee, books, cuts of meat, fish, fresh pasta, cinema seating, Liberty style ornaments, vintage chandeliers, and warm lighting.
There's this and much more inside the market. Three bars, one of which is a cocktail bar, a bookstore, and a large stage for various initiatives. One restaurant, a gelato shop, and a chocolate laboratory. It is therefore an enlarged market, which also has shops and a grocery store that at its heart maintains the flavours of the food stands that it housed before.
One can buy fresh food, and if desired can even have it cooked there to be consumed on the spot. You can also stop by for an aperitif, or stay in a covered area, whether it be summer or winter, in order to read, chat, or study. Visiting students are actually welcomed and can use the spaces in the market to rest or to use the facilities, without being obliged to buy or consume anything, but can instead just enjoy passing through another historic place in the city, a monument among monuments.
In a Municipal Decision in 1916 we read of how:
The problem with providing the city of Ravenna with a central building for the sale of foodstuffs, sheltered from bad weather and within the safeguards of hygiene, has by now deeply penetrated the conscience of the population and must be resolved.
And in this way, after various projects, the current building was erected in 1922, with the expansion and repurposing of an old fish market, by then insufficient for its dimensions and type of products. After sixty odd years, at the beginning of the 80's, the Covered Market underwent a critical restoration not only with the intent of adapting it to the various hygienic and seismic regulations, but also to revitalise the space.
With the new millenium came a slow decline and then its closure, but new projects were already being planned. And today, after a 13-million-euro investment and 6 years of work, it reopens its 4 thousand square meters with an improved quality that returns a symbolic space to the citizens and tourists of the city, recovering one of the most representative buildings of the historic center.
The Covered Market is not just a place, but many places. This is a suggestion. Now all you have to do is to go there and savour it, even more than once.