Unique monuments bearing witness of the great splendour of Ravenna throughout history. Extraordinary treasures with a high historical and artistic value declared World Heritage Monuments by Unesco.
Thanks to the patronage of archbishops and ecclesiastics of theological education, the basilicas, mausoleums and chapels preserve highly symbolic Christian mosaic cycles that still impress visitors with their sparkling coloura and the precise iconographic language.
The most famous one is inside the Basilica of San Vitale, a perfect blend of western and eastern art.
The stunning vertical wall mosaic in the apse lends the basilica an imperial aura, proving the political and religious power of the city at the time.
But the mosaic that most enchants artists and travellers is the starry blue sky under the vault of the Mausoleum of Galla Placidia, also thanks to the magic atmosphere created by the light filtering through the alabaster windows.
Do not miss the two baptisteries, reminding us of the coexistense of different cultures and cults in the 5th century AD. They both preserve mosaics representing the baptism of Christ, but in two different ways.
In the Neonian Baptistery, the apostles look at the figure of Christ as a symbol of connection with the divine, while the Arian Baptistery privileges the cross, symbol of human suffering and therefore of the earthly nature of Jesus.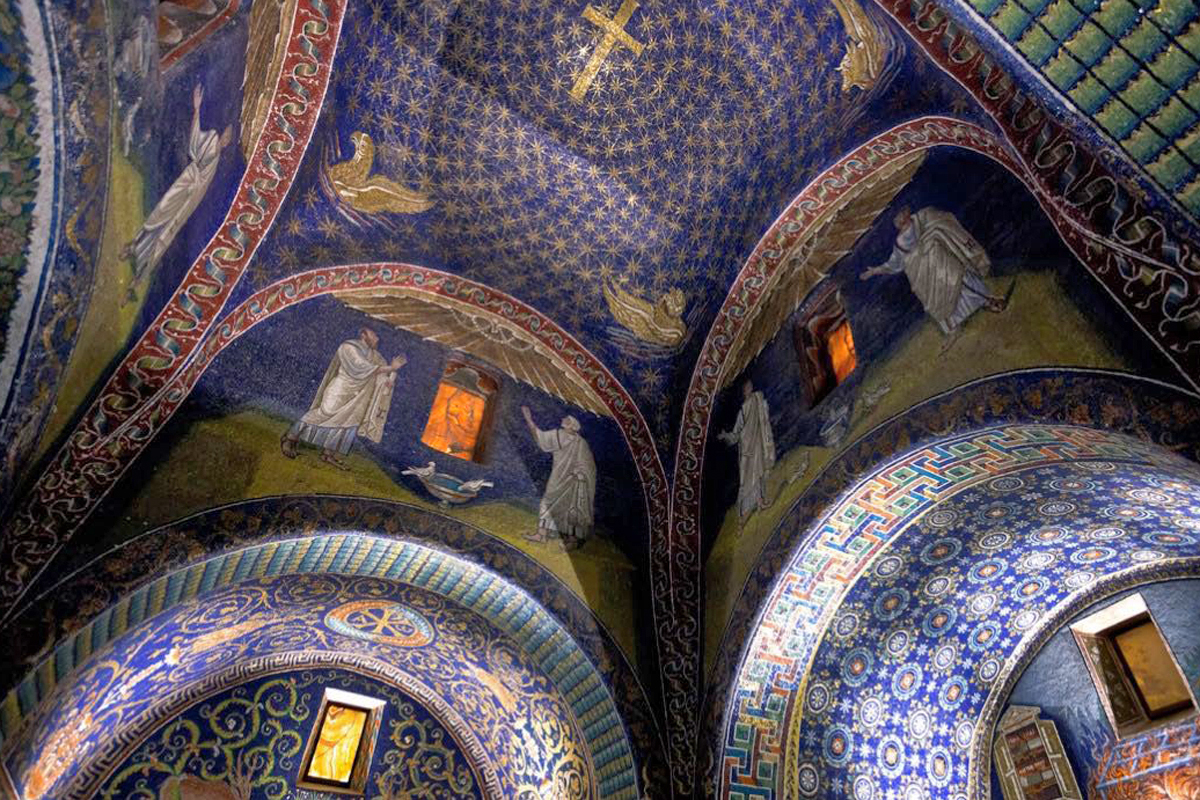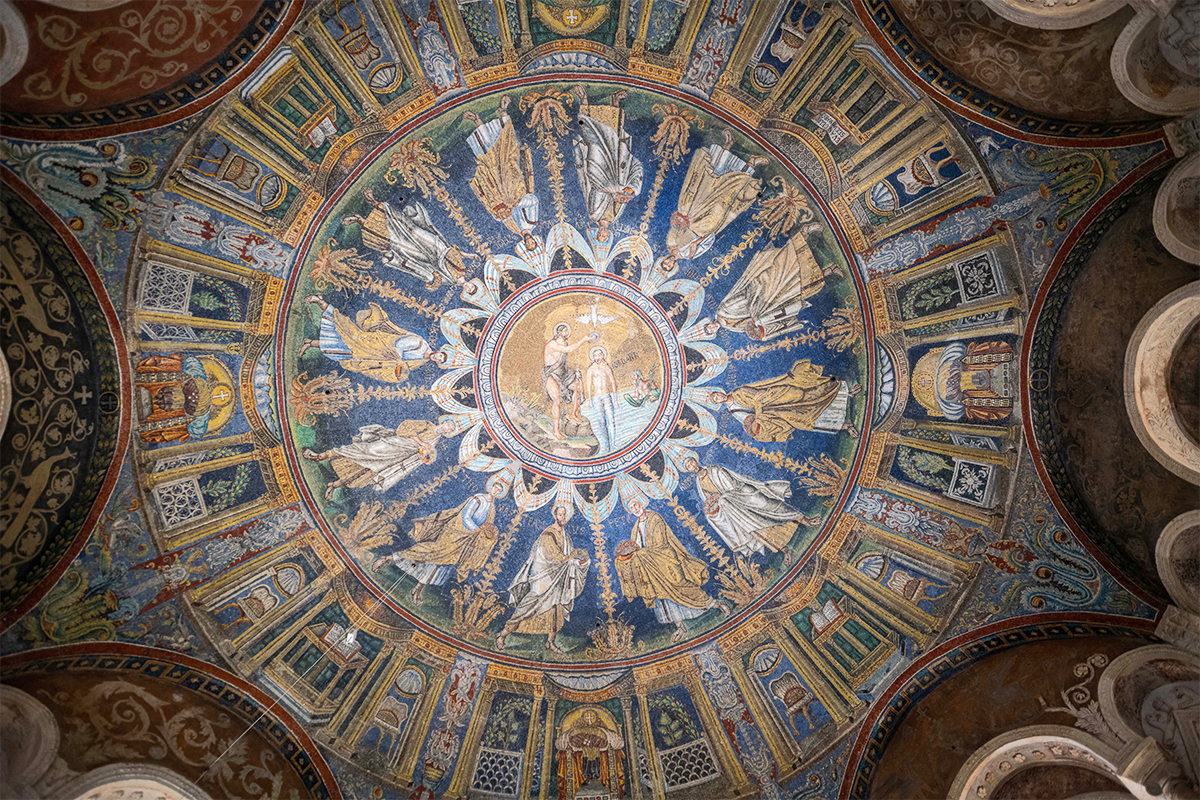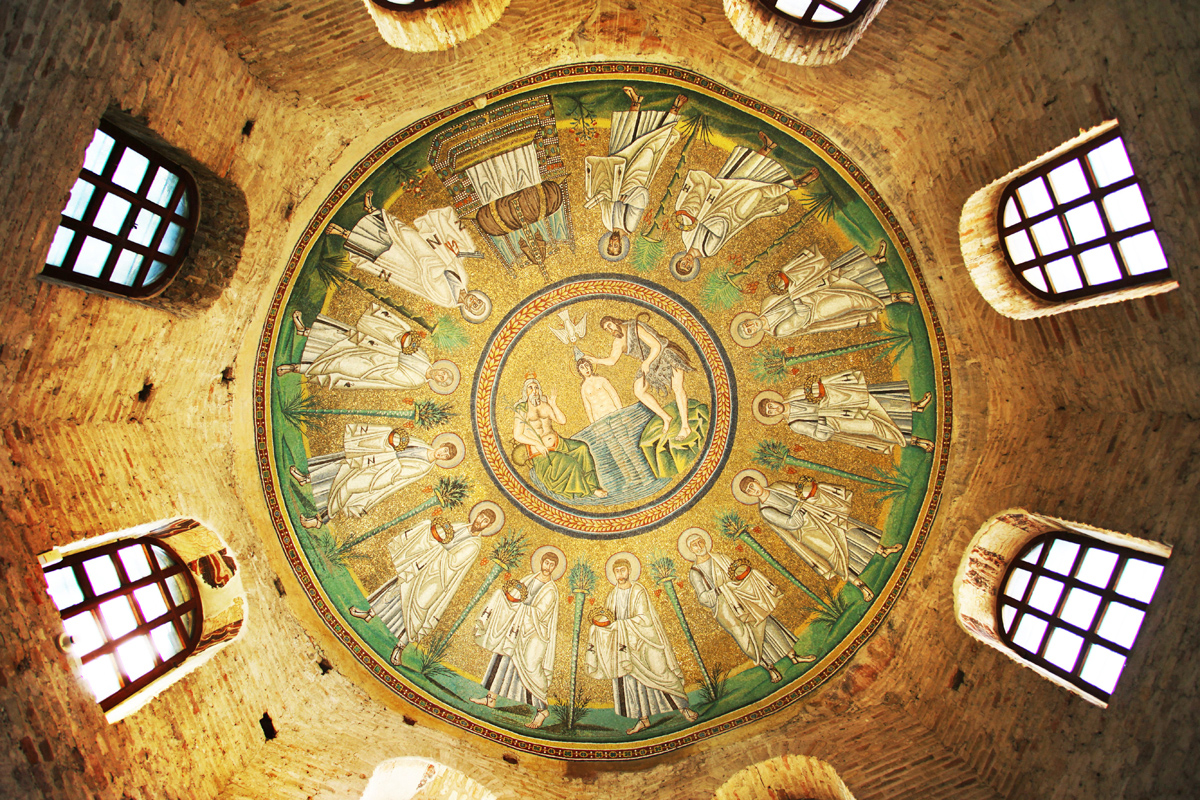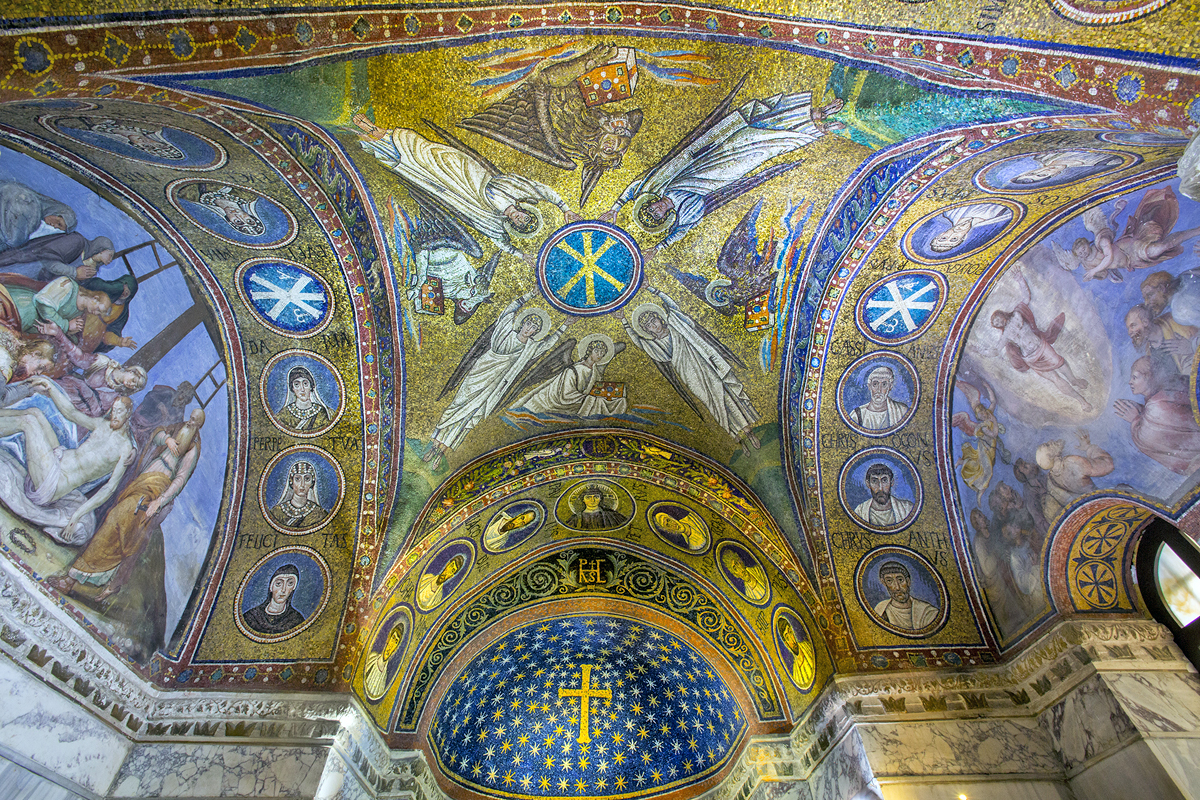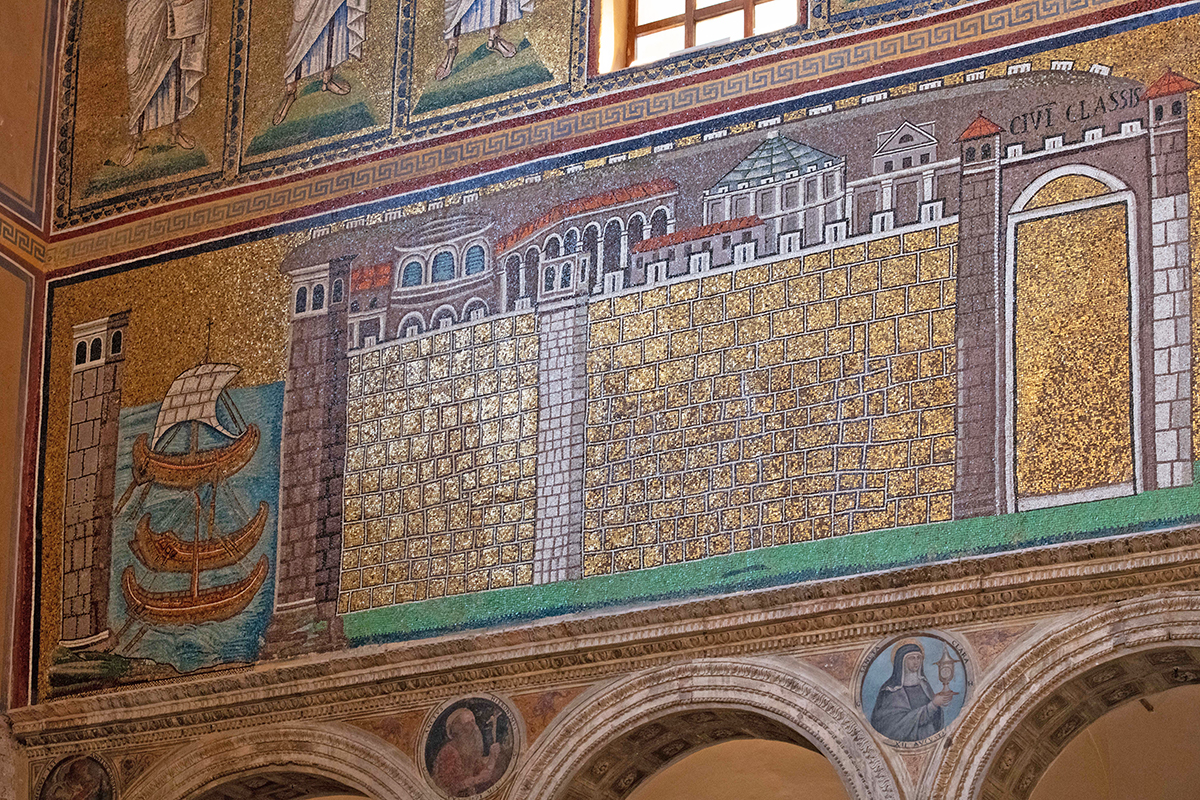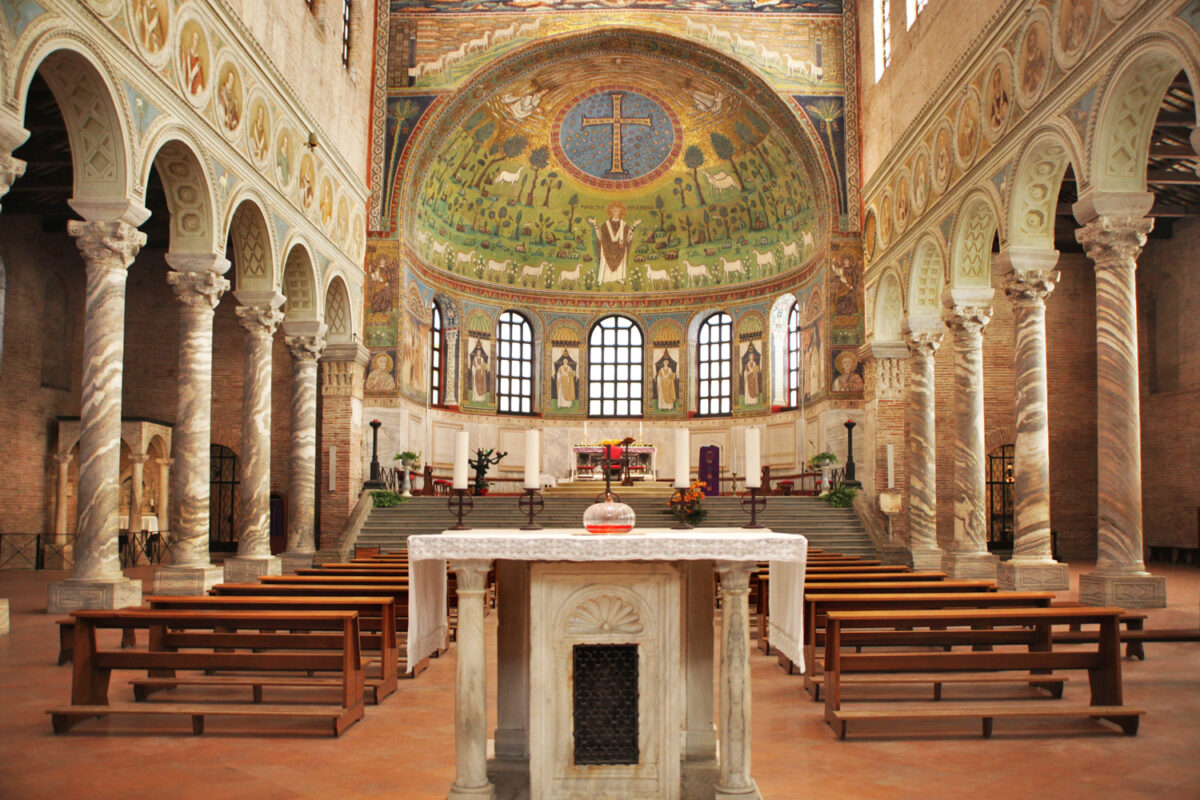 ravenna-mausoleo-galla-placidia-interno
ravenna-battistero_neoniano-turismo-comunicattivi-L1120568
ravenna-battistero_ariani-ph.giacomo_banchelli-archivio_comune_ravenna
ravenna-cappella_arcivescovile-ph.a_bernabini_6419
ravenna-basilica_sant_apollinare_nuovo-servizio_turismo-comunicattivi-DSC_4069
Basilica di Sant'Apollinare in Classe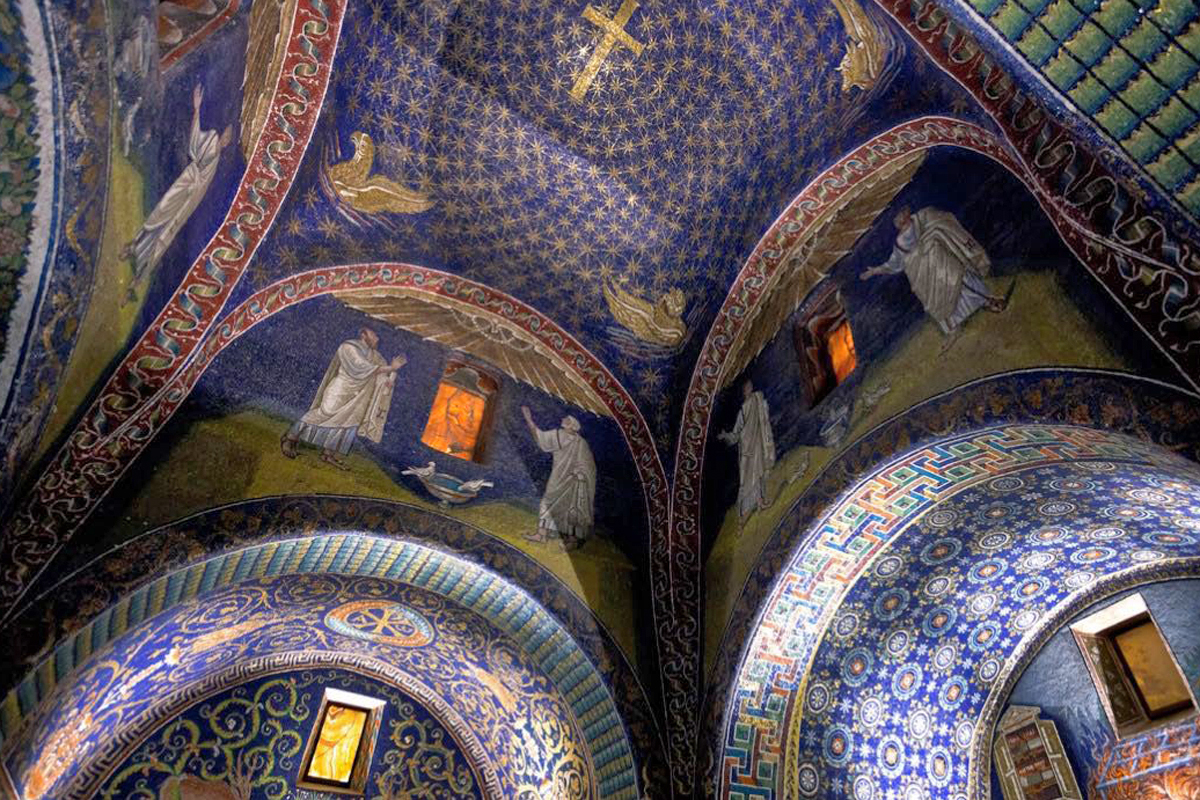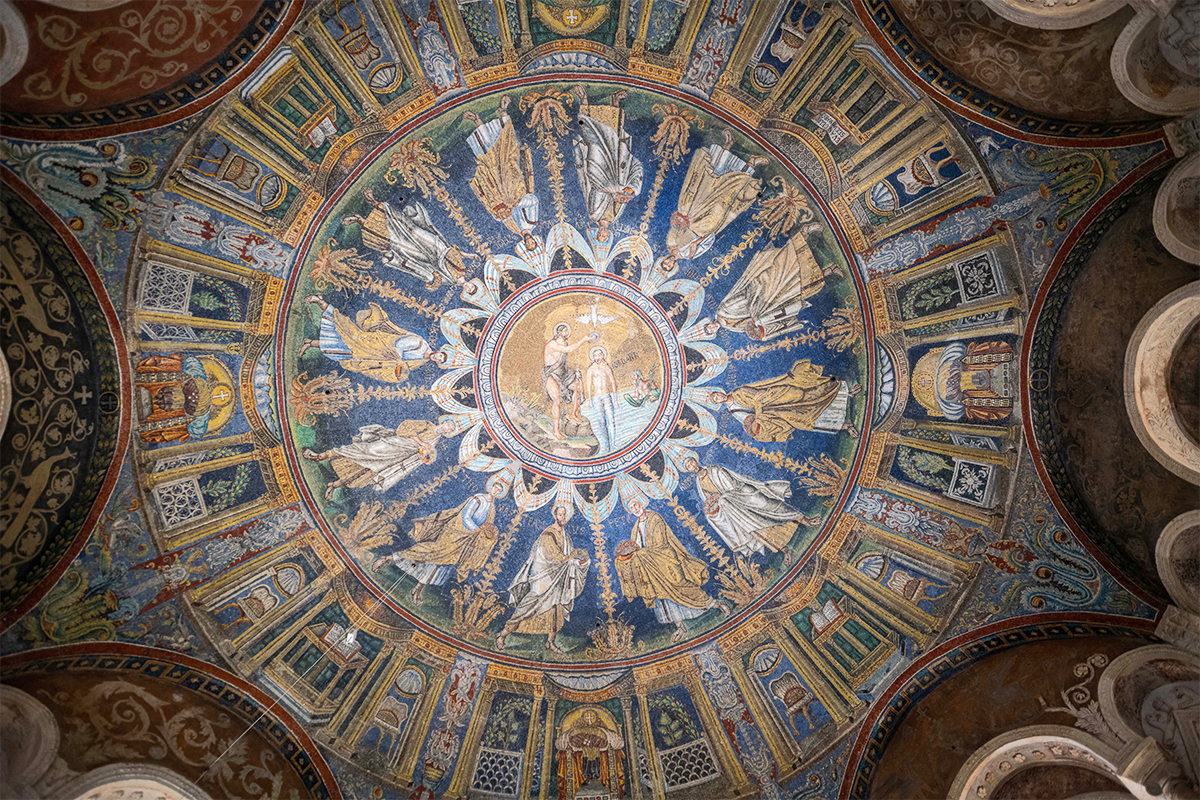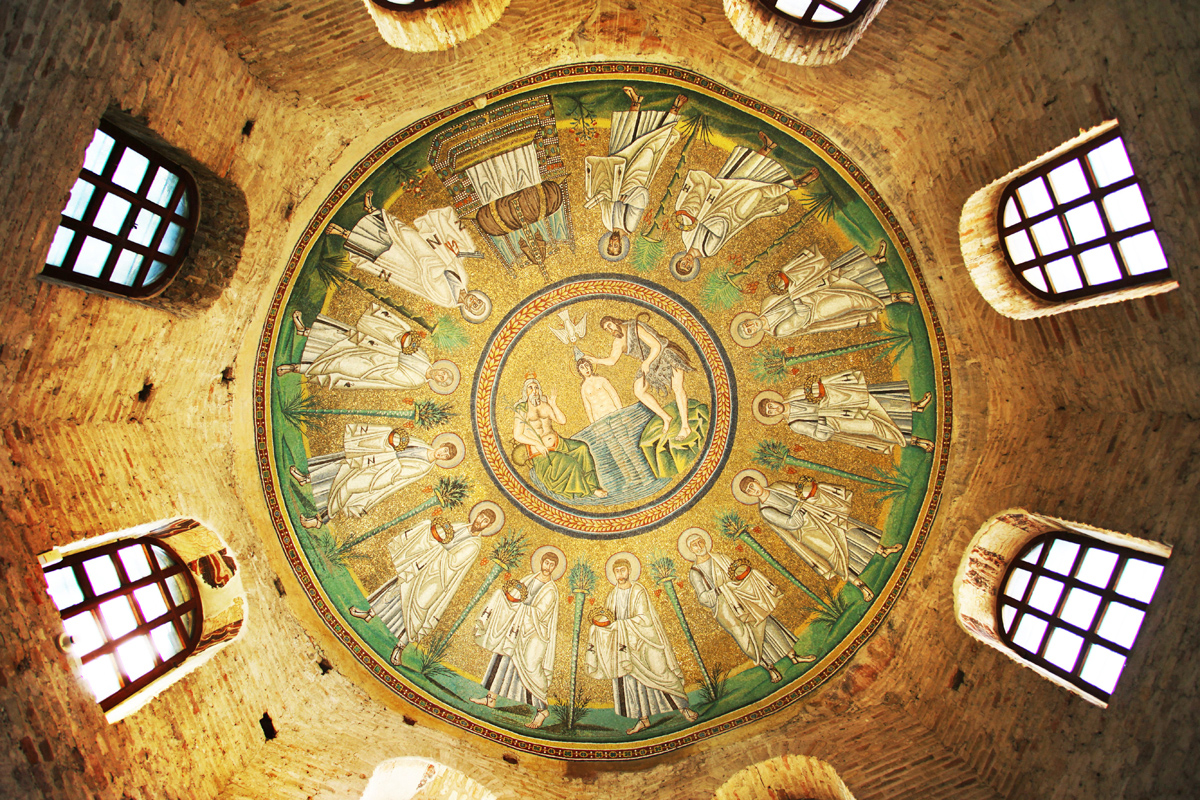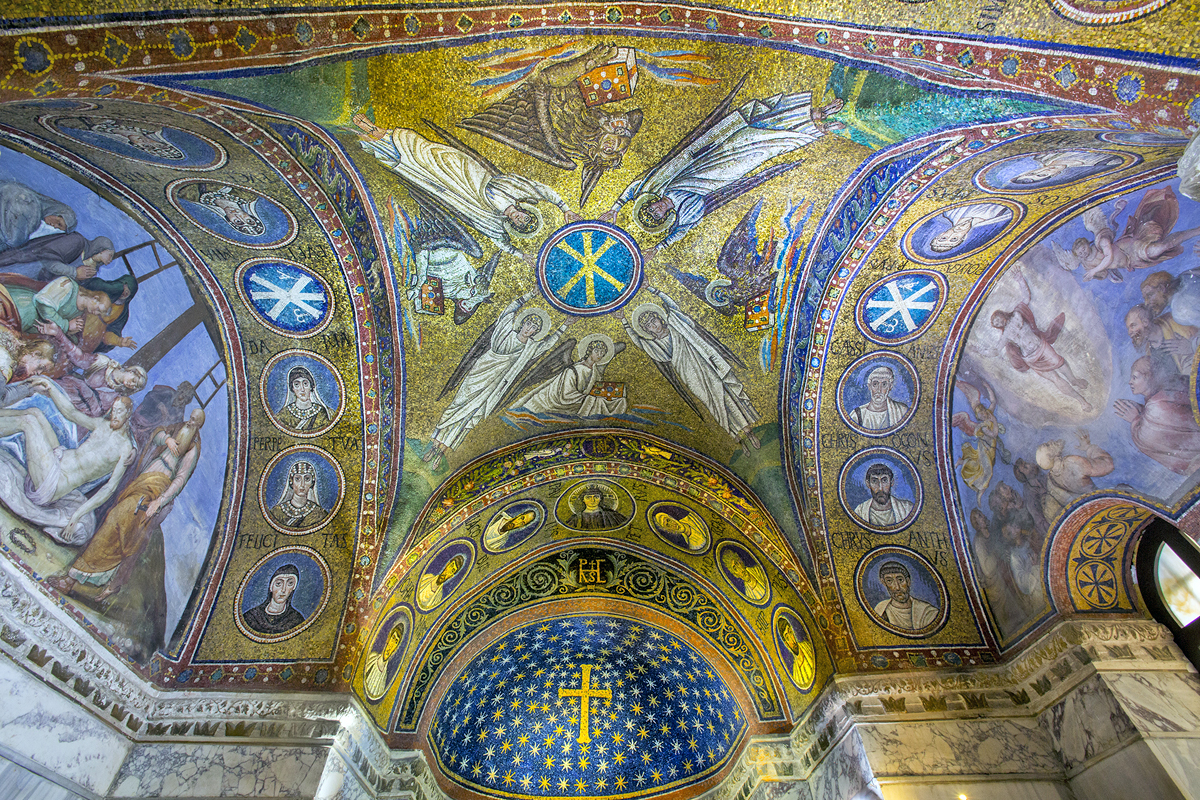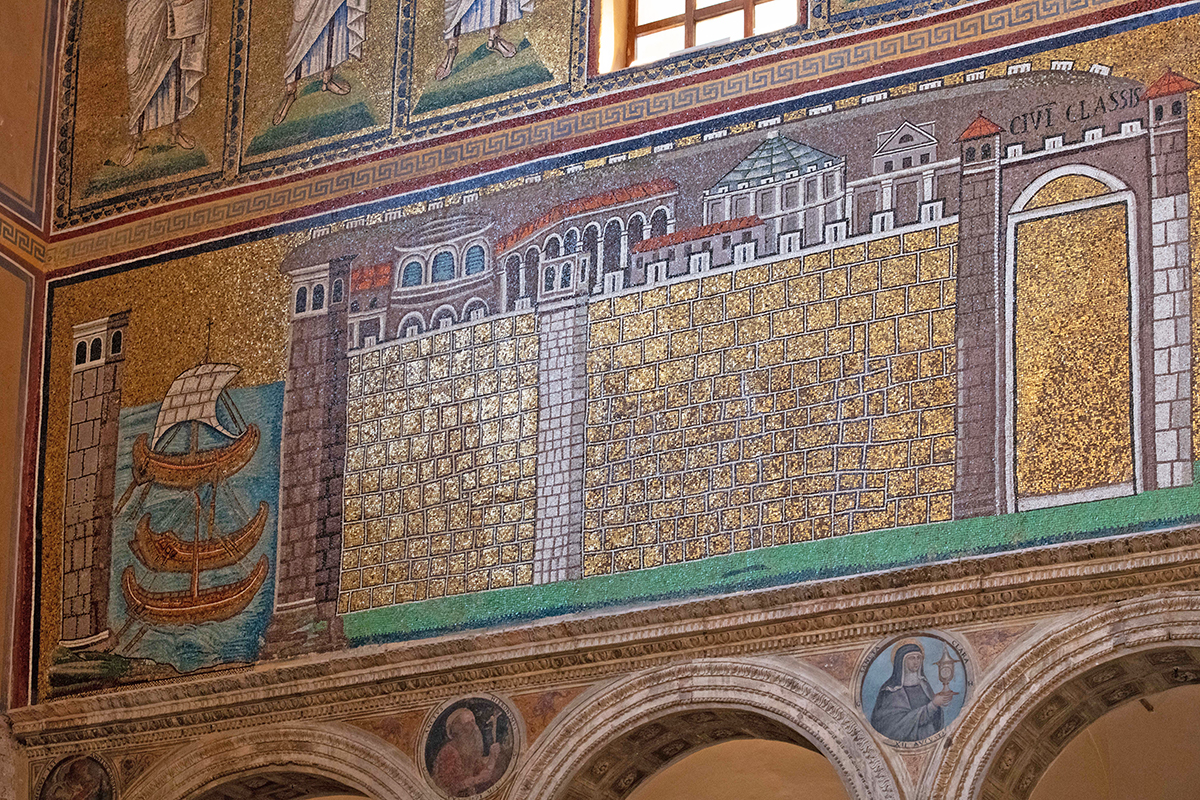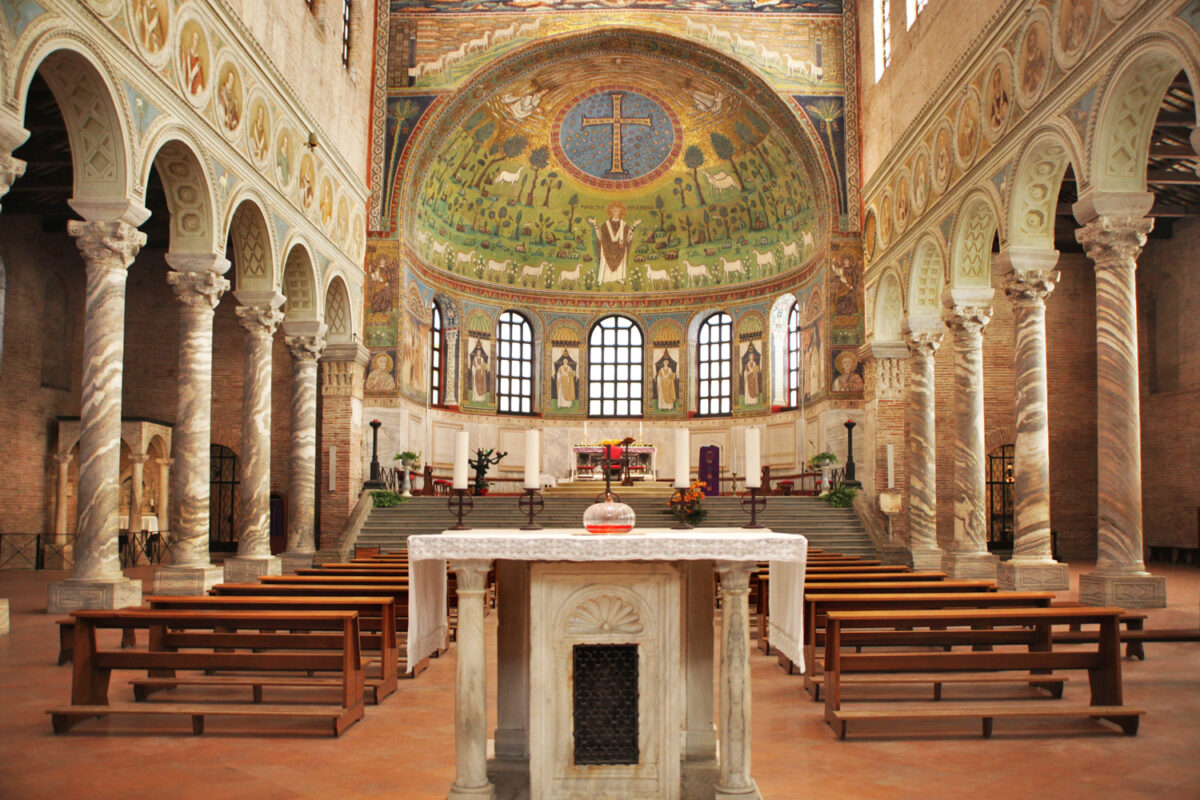 The Archiepiscopal Chapel (or St. Andrew Chapel) – located on the first floor of the Archiepiscopal Museum – hosts the mosaics that most glorify the Catholic orthodoxy, in contrast with Aryanism, depicting martyrs, apostles and evangelists.
The splendid mosaic cycles that embellish the central nave of the Basilica of Sant'Apollinare Nuovo illustrate how Ravenna was back when the mosaics were realised.
On the two side aisles, facing one another, are the depiction of the ancient Port of Classe – commercial and military port of Ravenna in the time of Rome and Justinian – and of the majestic Theodoric's Palace, whose remains and traces are today in the so-called building at the crossroads between Via Alberoni and Via di Roma.
Last but not least, just a few kilometres away from the centre of Ravenna stands the magnificent and solemn Basilica of Sant'Apollinare in Classe, a Unesco World Heritage monument which, given its beautiful location and the nature surrounding it, is particularly fascinating.
The stunning facade is just the beginning: inside, you will find an astonishing apse mosaic depicting Ravenna's patron Saint, Apollinaris, in celebration of the importance of the Church of Ravenna.