A special opportunity for all the lovers of the sea and ships
On the occasion of European Maritime Day, you will have the opportunity to board one of the two ships owned by the Italian Navy and the Italian Coast Guard.
From May 18th to 22nd, the coast of Ravenna will host NAVE ARETUSA, an hydro-oceanographic vessel belonging to "Ninfe", a ship class including two units: Aretusa and Galatea.
The two "Ninfe", along with a third one (Nave Magnaghi), represent the main means of work "at sea" of the Italian Hydrographic Service.
The ship is employed to survey seabed in order to collect scientific data and guarantee a safer navigation for all maritime users.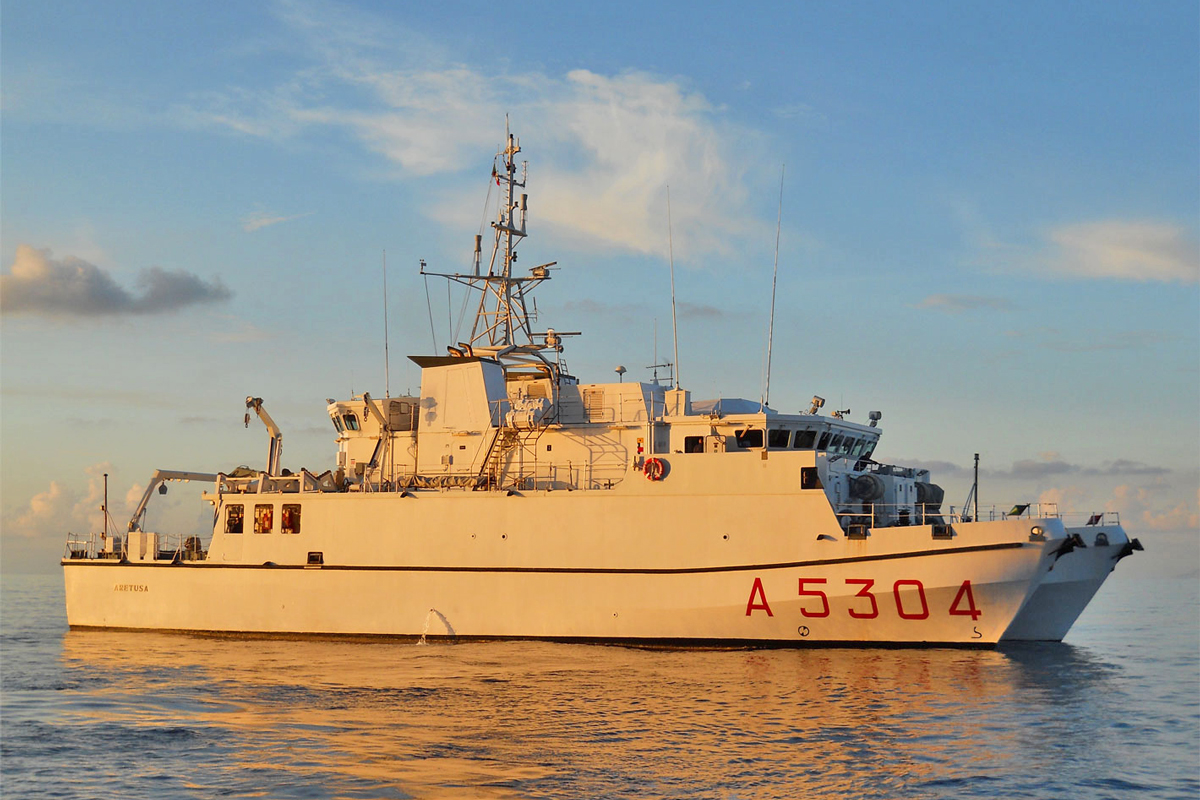 From May 18th to 22nd, you will also have the opportunity to visit NAVE ARINGHIERI, anchored to the head of the Darsena area.
Built by Cantieri Navali Intermarine Spa in Messina, the ship is owned by the Italian Coast Guard and is dedicated to the memory of lieutenant Roberto Aringhieri, died in the Otranto Canal on October 28th 1995, while he was taking part in an inspection related to an embargo operation in the countries of the former Yugoslavia.
It stands out for being one of the world's biggest ships of the SAR (Search and Rescue) division, as well as the longest self-righting and unsinkable boats ever built in Italy.
With its communication tools, Nave R. Aringhieri represents the best of today's naval technology.