From October 14th 2023 to January 14th 2024, Ravenna hosts the 8th edition of the BIENNIAL OF CONTEMPORARY MOSAIC.
The whole city is involved in a rich programme of events, with its most charming places opening up to artists coming from all over the world.
Monuments, museums, cloisters and symbolic spaces become exceptional galleries, where ancient and contemporary art meet and create a continuous dialogue.
Many events and guided tours will lead visitors to the discovery of a city that has been and still is the undisputed Capital of Mosaic.
---
Among the many events on the programme, the MAR – Ravenna Art Museum hosts BURRIRAVENNAORO, an important exhibition dedicated to Alberto Burri and curated by Bruno Corà.
Hosted in the halls of the first and second floors of the museum, this significant exhibition traces the history of the intense relationship between Burri and Ravenna, started at the end of the '80s, representing and transforming the dialogue with the historical mosaics of Ravenna through the contrast between black and gold, dark and light.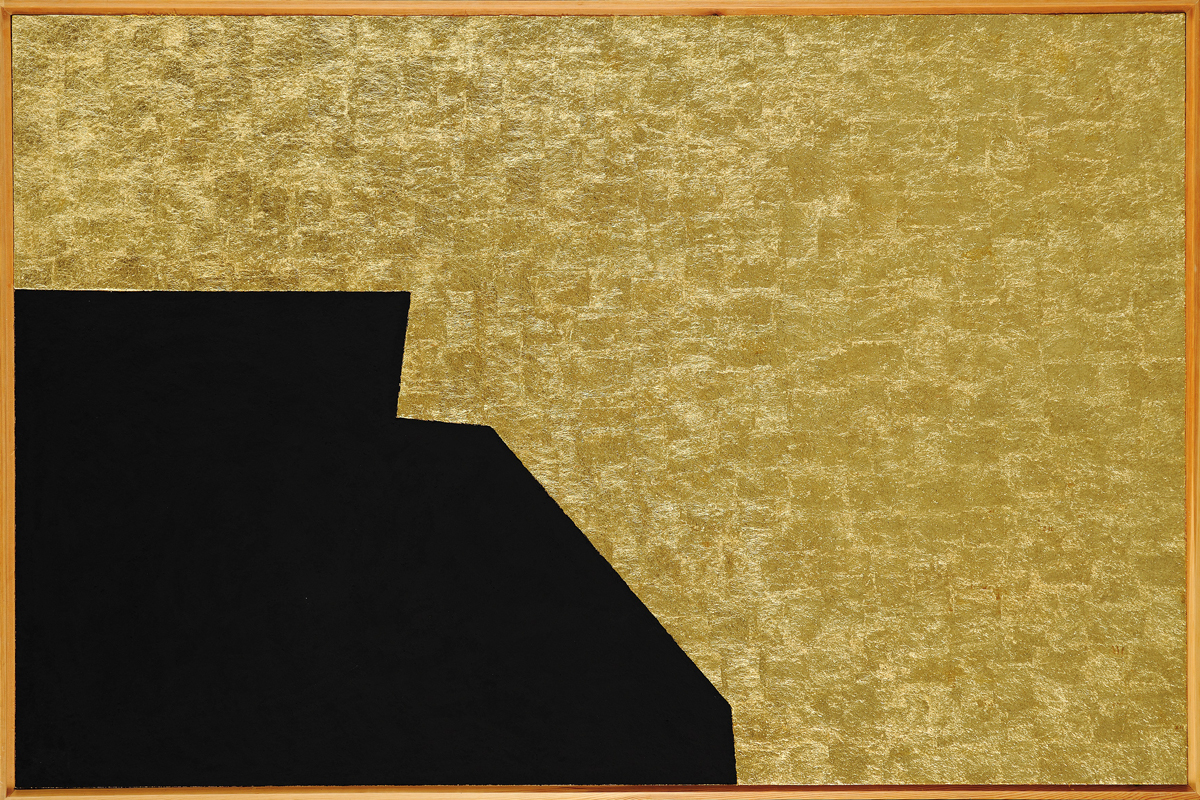 The halls of Palazzo Rasponi dalle Teste will be the setting of EPISODI DI MOSAICO CONTEMPORANEO, an exhibition where design and mosaic meet to create new and special objects of interior design.
In addition to these events, the programme feature many other appointments involving public and private subjects, such as the National Museum of Ravenna, the Archdiocese and its important UNESCO World Heritage monuments, the Classense Library, the Academy of Fine Arts, Istituto Superiore di Studi Musicali "G. Verdi", the Department of Cultural Heritage of the University of Bologna – seat of Ravenna, Liceo Artistico Nervi-Severini, Fondazione RavennAntica, cultural associations, art galleries, mosaic workshops and studios.
FULL PROGRAMME ON: www.ravennamosaico.it
---
INAUGURATIONS
FRIDAY 13th OCTOBER
Time: 3.30 pm
Where: Liceo Artistico Nervi-Severini – Via Piero Alighieri, 8
• Il patrimonio di mosaici del Liceo Artistico. Dalla copia al Mosaico Contemporaneo
• Moderno e Contemporaneo: dedicato a Giovanni Guerrini
• Restauro: il mosaico della gazzella
Time: 6 pm
Where: MAR – Ravenna Art Museum – Via di Roma, 13
• BURRIRAVENNAORO
Time: 9.00 pm
Where: Molino Lovatelli – Via Mulino
• Pomme de Boue – Porta Futurista
SATURDAY 14th OCTOBER
Time: 10 am
Where: Liceo Artistico Nervi-Severini at the former Church of Santa Maria delle Croci – Via Tombesi dall'Ova, 14
• La grafica del Liceo Artistico di Ravenna per il Mosaico Contemporaneo in città
• Il mosaico del divenire

Time: 11 am
Where: Contemporary History Library "Alfredo Oriani" – Via Corrado Ricci, 26
• Racconti di città invisibili
Time: 11.30 am
Where: Libreria MOMO – Via Mazzini, 36
• Loretta Merenda – Les Mignonnes

Time: 12 pm
Where: Old Franciscan Cloisters – Via Dante Alighieri, 2
• Opere dal Mondo, la luce del nero e dell'oro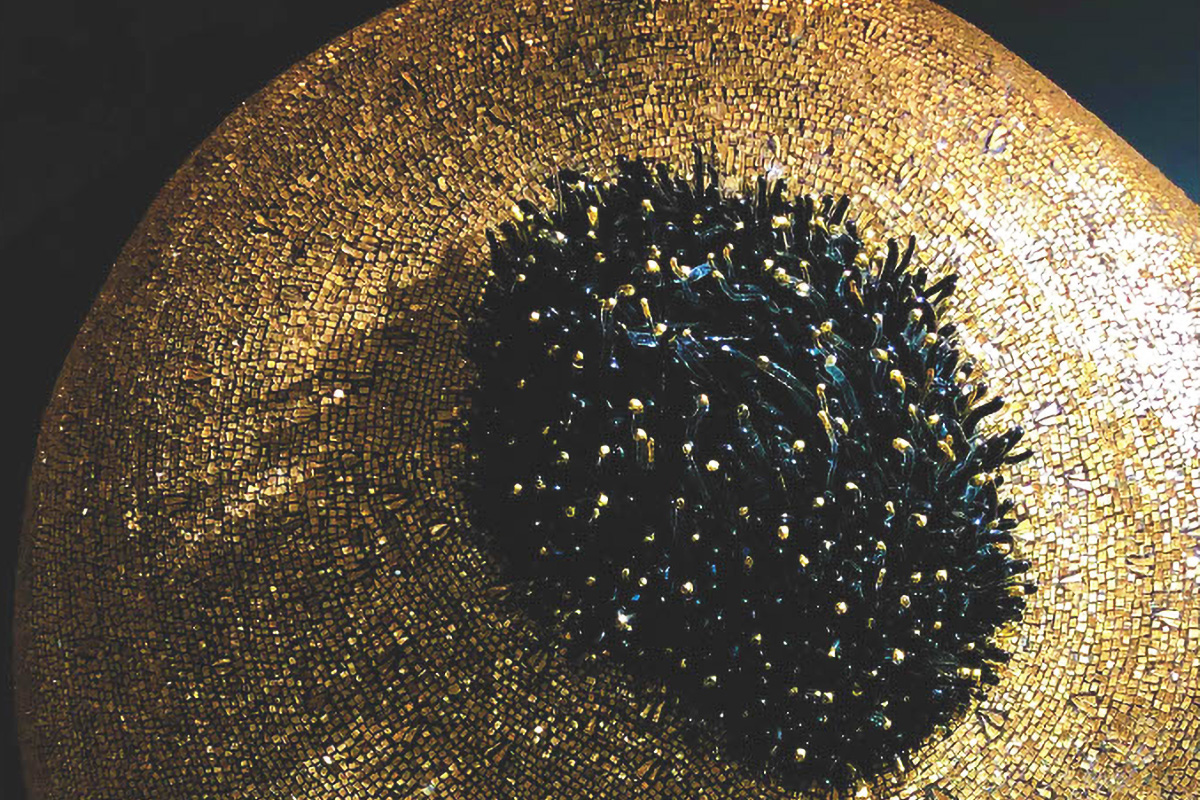 Time: 12.30 pm
Where: Dimensione Mosaico – Via Giuseppe Pasolini, 19
• Contrasti
Time: 3 pm
Where: NiArt Gallery – Via Anastagi, 4a/6
• CaCO3 – L'idea del vuoto
Time: 3.30 pm
Where: Barbara Liverani Studio – Via Girolamo Rossi, 21/a
• Specchi invisibili
Time: 3.30 pm
Where: Caffè Letterario e Libreria Dante di Longo – Via Armando Diaz, 26 e 39
• Oxana Panyuskina – Dal filo d'argento al filo d'oro
Time: 4 pm
Where: Classense Library – Via Baccarini, 3
• Premio Internazionale Gaem Giovani Artisti e Mosaico
• Zhanna Kadyrova – Palianytsia
Time: 5 pm
Where: Polo delle Arti – Piazza J. F. Kennedy, 7
• Premiazione Premio Rotary Club Ravenna
Time: 5 pm
Where: Galleria-laboratorio Dis-ORDINE – Via Massimo D'Azeglio, 42
• Fabio Tramonti – Nomos Empsychos
Time: 5 pm
Where: Laboratorio di Mosaico – Via di Roma, 40a
• Texturas Lucis
Time: 5.30 pm
Where: PR2 Spazio Espositivo – Via M. D'Azeglio, 2
• Le Stazioni dell'Arte. Le opere in mosaico della Linea 1 della Metropolitana di Napoli
Time: 6.30 pm
Where: Palazzo Rasponi dalle Teste – Piazza John Fitzgerald Kennedy, 12
• Episodi di Mosaico Contemporaneo
Time: 7.30 pm – 9.30 pm
Where: KOKO Mosaico – Via di Roma, 136
• KOKO Mosaico Birthday Party
Time: 7.30 pm
Where: MONOGAO21 – Via Alberoni, 5
• Mariateresa Sartori – L'aria ha un peso
Time: 8.30 pm
Where: MAR – Ravenna Art Museum – Via di Roma, 13
• La memoria fisica della materia
• Ettore Sottsass – La città morta

Time: 9.30 pm
Where: Ordine della Casa Matha – Piazza Andrea Costa, 3
• Orizzonte di Penzo + Fiore (Red Lab Gallery)