If you move north of Ravenna, not far from the city centre, and go towards Ferrara and Venice, you will encounter some very suggestive places, perfect for a short visit or maybe a day trip.
Comacchio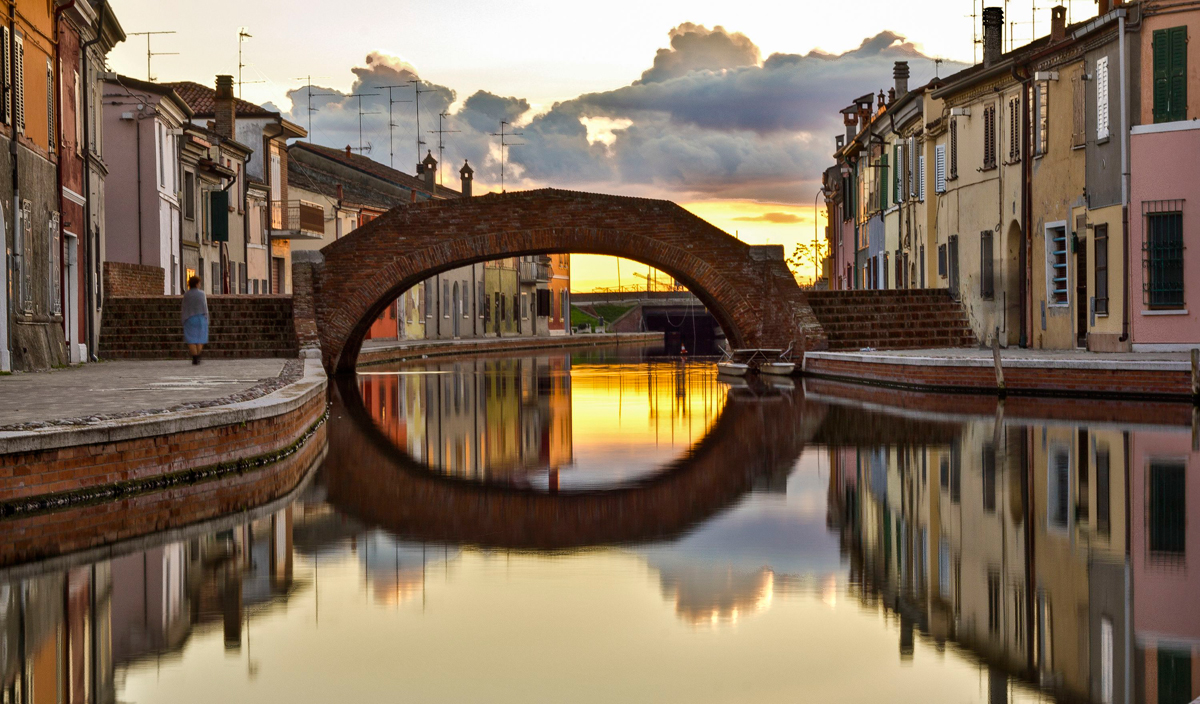 COMACCHIO is one of the most suggestive towns within the Po Delta Park. With its canals and little bridges, it preserves an unspoilt historical centre recalling the Risorgimento-Venetian period.
We suggest a visit to the majestic structure of Trepponti (also known as Pallotta bridge), the Cathedral of San Cassiano and the peculiar Manifattura dei Marinati, the eel pickling factory.
From Comacchio, you can grab a bike or go on a motorboat and visit the famous Lagoons, the salt pan or the seven seaside towns.
The Lagoons of Comacchio and the salt pan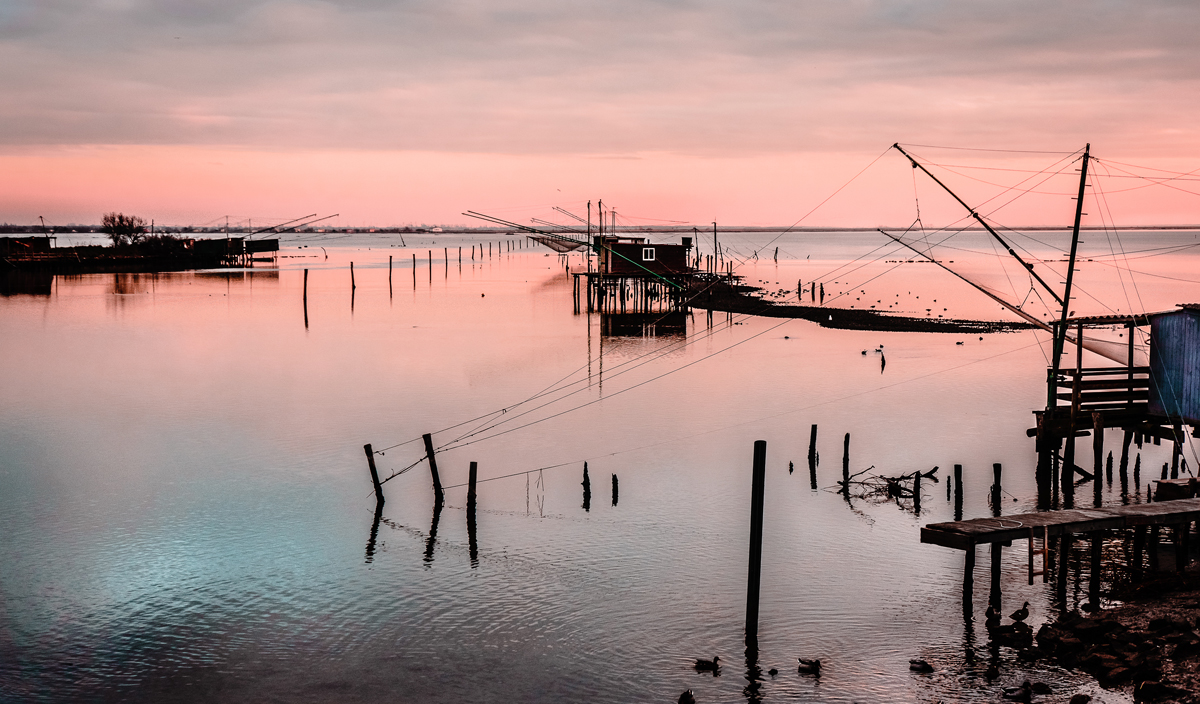 This great stretch of brackish water and land is one of Europe's most important wetlands and is part of the Po Delta Park. It's a landscape made of canals, little islands, huts, populated by a great variety of avifauna and vegetation, unique on the national territory.
The Lagoons of Comacchio can be visited on a motorboat and, partly, on foot or by bike. Two sites of great interest are the Peninsula of Boscoforte in the south, and, closer to Comacchio, the salt pan in the north.
Originally, the salt pan was an artificial evaporation pond. However, it fell into disuse, thus becoming over time an important and delicate habitat for several bird species, even rare ones. Today, you can only visit it with local tour guides. There is a rich programme of dedicated activities, with excursions, experiments, birdwatching experiences and special events, such as the International Birdwatching Festival.
The beaches of Comacchio
From the wild Lido di Volano, just a few steps from the Po river mouth, to the charming Lido di Spina, Comacchio counts seven seaside towns stretching along the 23 km of Ferrara coastline.
Awarded the Blue Flag for the quality of their waters, they stand out for the fine sand beaches, several beach establishments, shows and entertainment, as well as quiet stretches of free beach, where you can relax or go for a walk.
The Abbey of Pomposa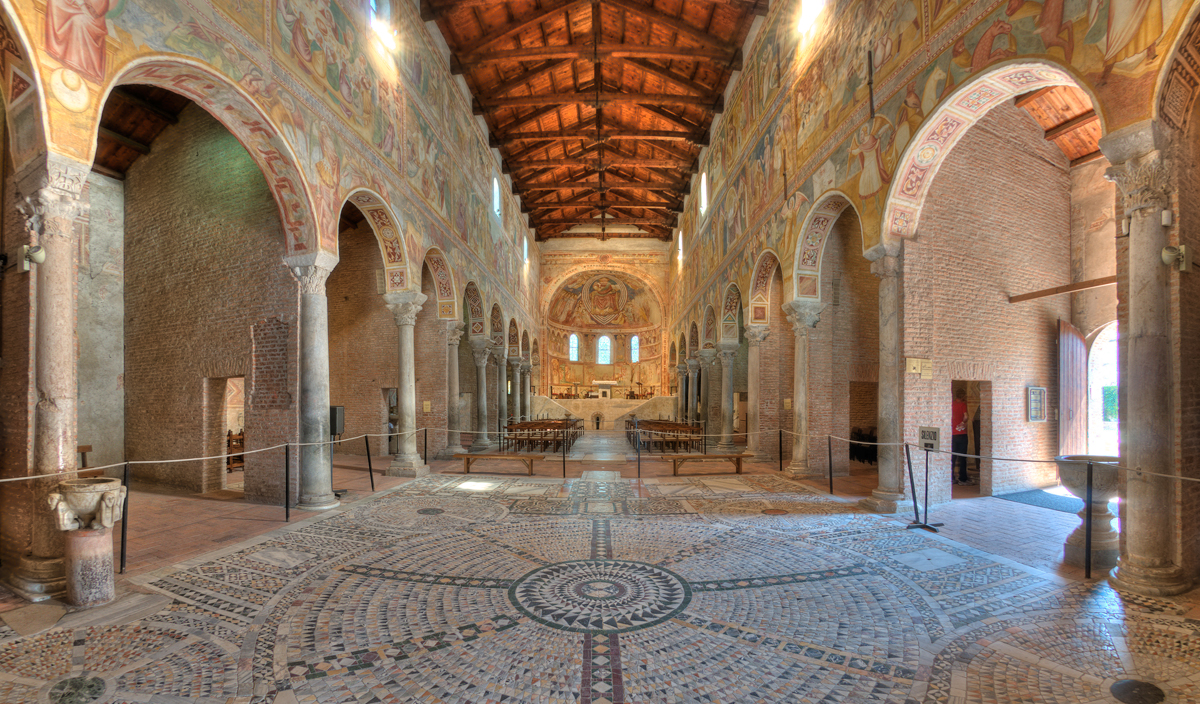 The Abbey of Pomposa is a monastic complex with a thousand-year old history. It is one of the most important historical and artistic sites in the province of Ferrara. The abbey preserves a number of frescoes in the style of Giotto, along with splendid mosaic floors and inlay works created before the year 1000.
The abbey welcomed many illustrious guests over the years, such as Guido d'Arezzo, the man who invented the modern musical stave notation based on seven notes.