Porta Adriana is undoubtedly the most imposing access gate to the historical centre of Ravenna. Built in the 10th century, it has been progressively moved, turned, renovated and enriched. Today, it is the most sumptuous starting point of the shopping streets in Ravenna.
Close to it, two very convenient parking lots: one in the nearby piazza Baracca, and the other just a few steps away, in Largo Giustiniano, both bery close also to the Basilica of San Vitale and the Mausoleum of Galla Placidia.
Shopping and monuments
Behind Porta Adriana is via Cavour, the best-known street of Ravenna, the privileged street for a stroll or some shopping. With its slightly curved line, it runs along the primordial Roman settlement and leads, other than to glamorous shops and restaurants, to the most iconic monuments of the city.
As the main street of the historical centre, it is the perfect starting point for the exploration of this part of Ravenna. Following shop windows and fragrances, you will find yourselves in one of the pretty side streets such as via Fanti and via Argentario, via Pasolini and via Salara. Students, locals and tourists alike wander among the many shops, of major brands or family businesses, craft laboratories, cafés and inner courtyards, such as the charming Corte Cavour.
There is no lack of prestigious historical buildings and palaces that will accompany you in the visit, such as Palazzo Guiccioli or the Church of San Domenico, built in the 13th century along with the Dominican convent and today transformed into an exhibition space.
The Covered Market
Shortly after the church, you will find yourself in Piazza Andrea Costa, once the economic heart of the city and intersection of the main waterways that crossed Ravenna. The square is overlooked by the renovated and fascinating Covered Market, historical building that once hosted the fish market of the city and that today hosts food shops, restaurants and meeting spaces. Compelling fragrances, prestigious furniture and cultural events make it the precious and protected heart of the city, dedicated to food products and excellences of the territory of Ravenna.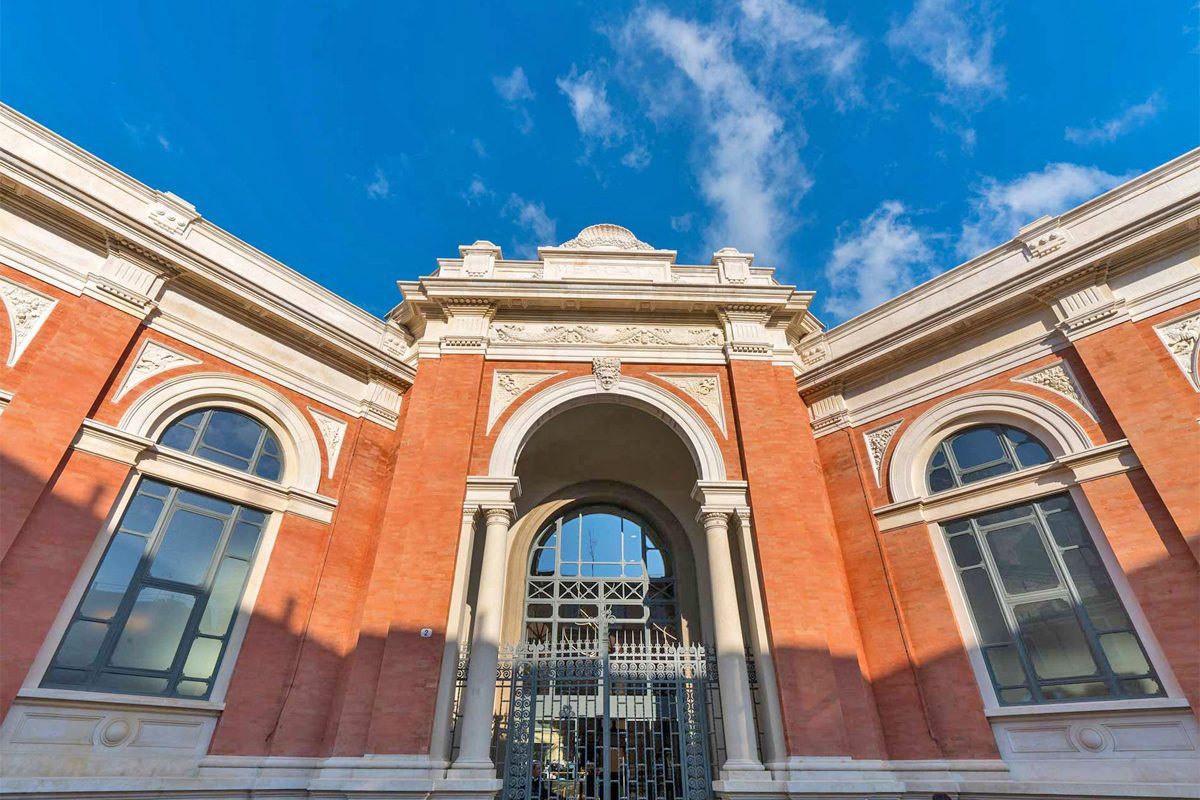 Taste and jewels
Around the Covered Market develops the so-called "Quadrilateral of taste", an area among Piazza del Popolo, via IV Novembre, via Ponte Marino, via Paolo Costa and vicolo Gabbiani. Here, you will find restaurants, delicatessen and shops where you will have the possibility to taste typical products while sitting in the open-air surrounded by some of the most characteristic views of the historical centre of Ravenna.
From piazza Andrea Costa you can reach Piazza del Popolo by strolling along via Matteotti, refined street full of jewellers and luxury shops, or along the parallel via IV Novembre, a gallery of taste welcoming you with bakeries, ice-cream shops, restaurants, scents of pasta and much more.