In Ravenna, you can find a wide variety of museums and institutions that organise educational workshops for schools and families.
They offer various kinds of activities, from animated tours to creative laboratories, special project and much more, all in the frame of educational centres and artistic-archaeological sites of the city.
From mosaic to painting, through history and literature: in Ravenna everyone can learn by having fun!
Note: most of the activities are held in Italian. Get in touch directly with the museums in order to know what they can offer you.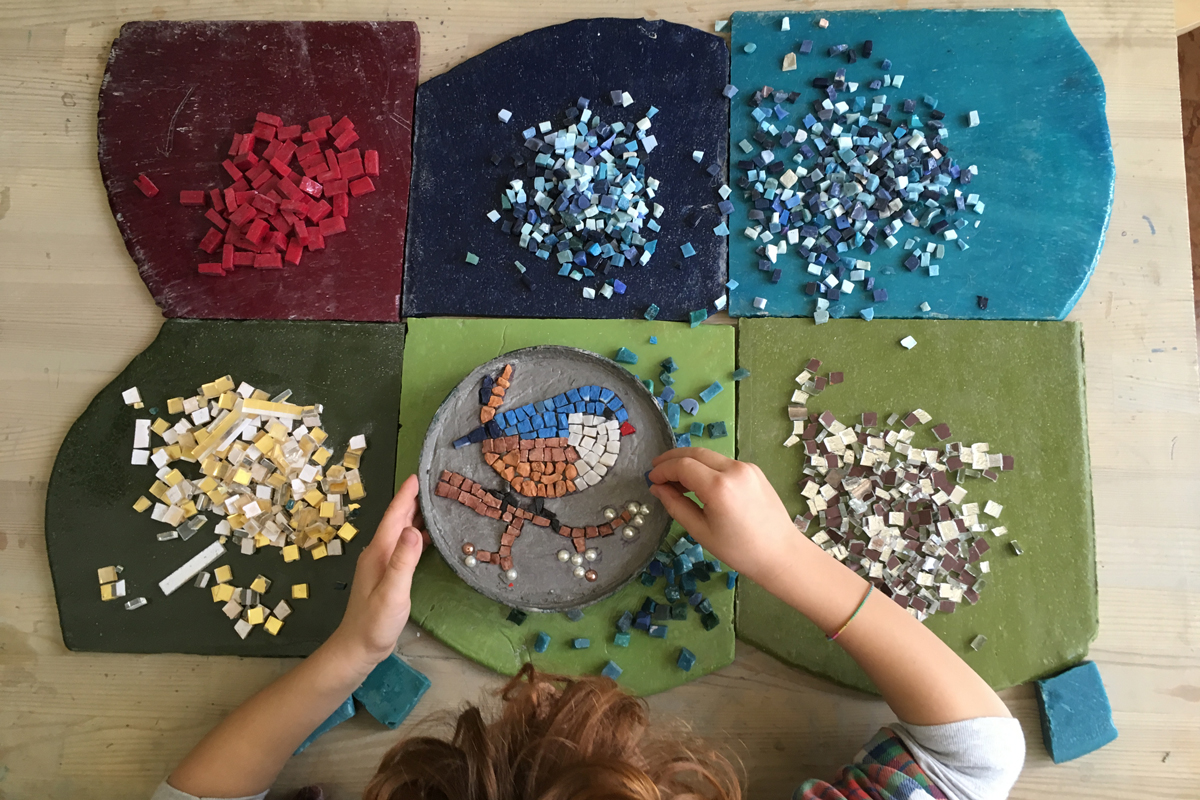 EDUCATIONAL WORKSHOPS IN RAVENNA
FONDAZIONE RAVENNANTICA
The education department of Fondazione RavennAntica organises guided or animated tours, laboratories or projects both for kindergartens, primary and secondary schools and for families.
Laboratories and visits take place in Ravenna, at the Domus of the Stone Carpets, the Tamo Museum, Museo Dante and Casa Dante, the Mausoleum of Theodoric; in Classe at the Classis Museum, the archaeological site of the Ancient Port of Classe and the Basilica of Sant'Apollinare in Classe.
FOR MORE INFORMATION
Phone: +39 0544 213371 / +39 0544 36136
Email: lara@ravennantica.org / didattica@ravennantica.org
Website: www.ravennantica.it
MAR – RAVENNA ART MUSEUM 
The education department of MAR – Ravenna Art Museum promotes the knowledge of its permanent collections and its temporary exhibition through animated guided tours and projects inside the spaces of the museum, to make visitors experience first hand the creative processes.
Various themed tours for primary, secondary and high schools designed to complement school curricula, but also Parents&Children events for families.
FOR MORE INFORMATION
Phone: +39 0544 482477
Email: prenotazionimar@ravennantica.org
Website: www.mar.ra.it
NATURA MUSEUM
The educational offer of the NatuRa Museum in Sant'Alberto (RA) aim to explore various kinds of themes with schools of every kind and families, with outdoor excursions, fun and educational activities for the little ones and guided tours based on the age and interests of the participants.
FOR MORE INFORMATION
Phone: +39 0544 528710
Email: didatticanatura@atlantide.net
Website: www.atlantide.net
CASA DELLE MARIONETTE
Casa delle Marionette periodically organizes laboratories and shows for children, with the aim of exploring creatively the world of theatre.
FOR MORE INFORMATION
Phone: +39 392 6664211
Email: lacasadellemarionette@gmail.com
Website: www.casadellemarionette.com