The FISH SOUP is a traditional dish closely related to the fishermen of the Adriatic Sea.
Born in the past as a sort of response ante litteram to the modern food waste, the recipe has always been based on the catch that – due to low quality or small size – was not easily saleable.
Besides the ingredients, the tecniques and the cooking times, which vary according to the area, the secret of this tasty dish has always been the use of different kinds of fresh fish according to the season.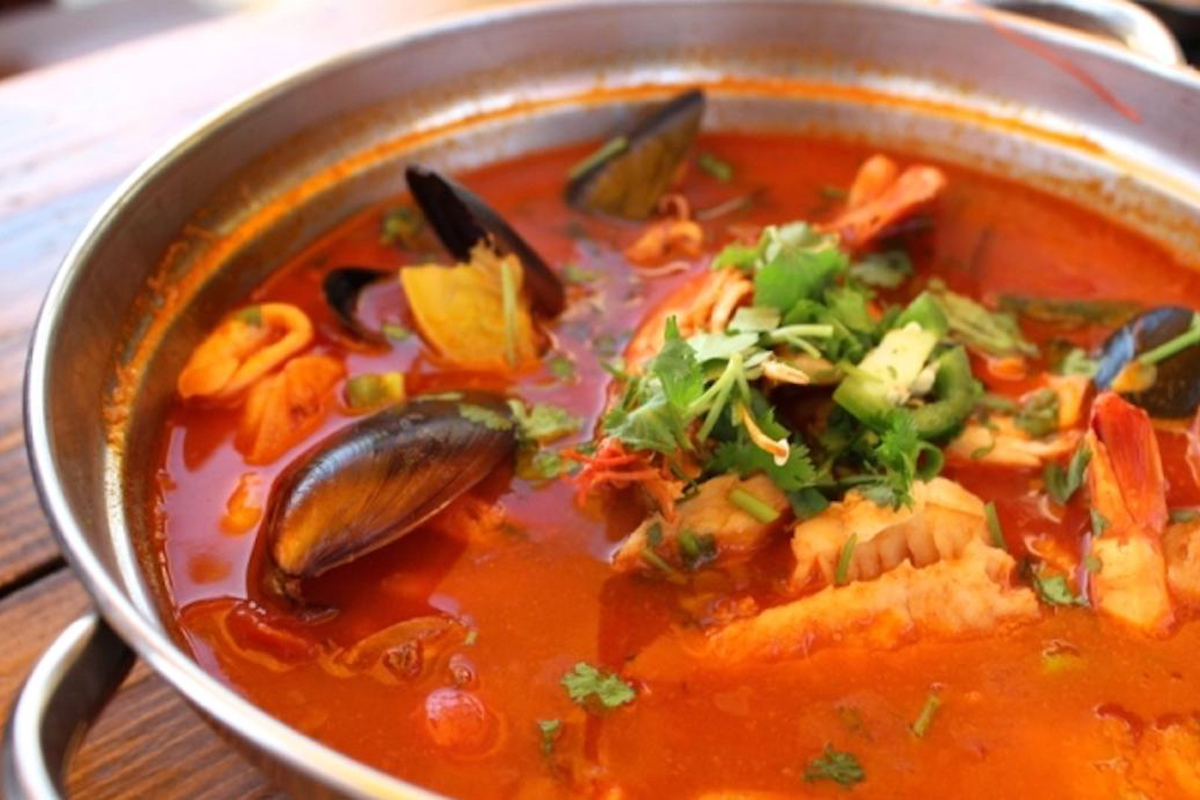 There are many ways of preparing this recipe. One of the most famous versions is "alla Portocorsinese" (lit. Porto Corsini style), whose recipe was registered in 2006 by Accademia Italiana della Cucina at the Chamber of Commerce. The origin and success of this dish are closely related to Marina di Ravenna and its fish market.
According to the historian Pericle Stoppa, the father of this dish is Giuseppe Greco, who came to Porto Corsini from Chioggia in 1850 to work as a port guardian.
Shortly after the beginning of his activity in the port, he started to prepare soups with the unsold catch of the day, which were sold in the three restaurants of the town. Until the '80s, his fish soup was sold in the restaurants Sole and Miramare in Marina di Ravenna.
When they closed, the tradition got lost, but was recently revived thanks to Accademia Italiana della Cucina.
FISH SOUP RECIPE
INGREDIENTS
300 grams of cuttlefish;
200 grams of mantis shrimp;
4 medium-sized surmullets;
300 grams of common smooth-hound;
300 grams of monkfish;
200 grams of eel;
1 medium-sized tub gurnard;
1 medium-sized scorpionfish;
oil, salt and pepper to taste.
DIRECTIONS
Brown a mix of garlic and onion in a large pot, and add some chopped parsley.
Add half a glass of vinegar, clean the fish and put it in the pot. First of all, put the ones with the longer cooking times, then the smaller and softer ones: first the cuttlefish cut into cubes, then the monkfish, the smooth-hound, the tub gurnard and the eels. Finally, put the mantis shrimps, the scorpionfish and the surmullets.
Season with salt and pepper to taste and add some tomato sauce. Simmer for about 40 minutes.
Serve with some toasted or fried bread and a good glass of Trebbiano di Romagna.