CIAMBELLA ROMAGNOLA is a typical cake of the area of Ravenna and Romagna.
The shape of this cake is elongated, like a breadloaf, but its surface is sprinkled with granulated sugar. It is a simple cake, slightly crispy on the outside, compact and dry on the inside. According to the tradition, this cake was baked at home a few days before Easter, while today it is possible to find it in bakeries and people bake it at home all year round.
The ingredients are poor and typical of the rural tradition, such as eggs, flour, sugar, milk and butter. It can be accompanied by milk or tea, but it is also very tasty when dipped into a good glass of wine, such as Albana, Sangiovese or Cagnina.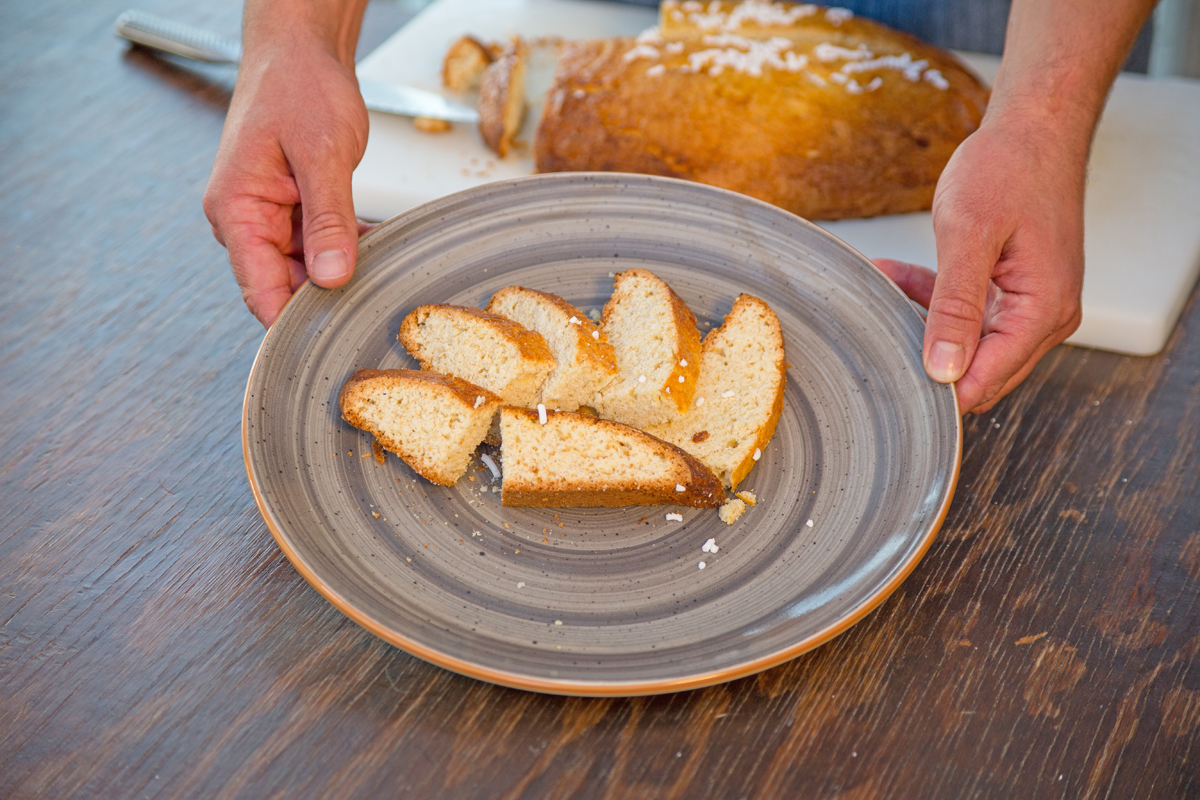 CIAMBELLA ROMAGNOLA RECIPE
Recipe by chef Francesco Bendandi
Ingredients for 1 Ciambella
500 grams of flour;
2 eggs;
200 grams of sugar;
100 grams of lard;
20 millilitres of white wine;
100 millilitres of milk;
lemon zest;
15 grams of yeast;
3 grams of salt.
Directions
Mix flour, eggs, lard, milk, yeast, a pinch of salt and a bit of white wine on a work surface. Then add grated lemon zest.
Cover the dough with a cloth and leave it to rest for about 30 minutes. Place it on a baking tray and brush it with beaten eggs or milk, then sprinkle it with sugar and pearl sugar.
Bake the Ciambella at 180°C for about 20 minutes and test it with a toothpick.