Ravenna has a long tradition of workshops, which is carried on in the studios of the artists and schools, where students learn the expressive technique of mosaic.
In the city, the art of mosaic is taught at several levels, with history and techniques influenced by the past but at the same time oriented to new experimentations.
A wide offer of all-year-round courses of varying length and complexity with expert artists.
The liveliness of this art is proved by the many public or private schools that provide seminars, practical sessions, studies of the styles, workshops, but also guided tours to monuments and studios allowing a detailed knowledge of techniques and materials.
Starting from the mosaics preserved in the Unesco World Heritage Monuments of Ravenna, youngsters thus have teh opportunity to learn about and interact with a great artistic heritage unparalleled in the world that makes Ravenna a true international capital of mosaic.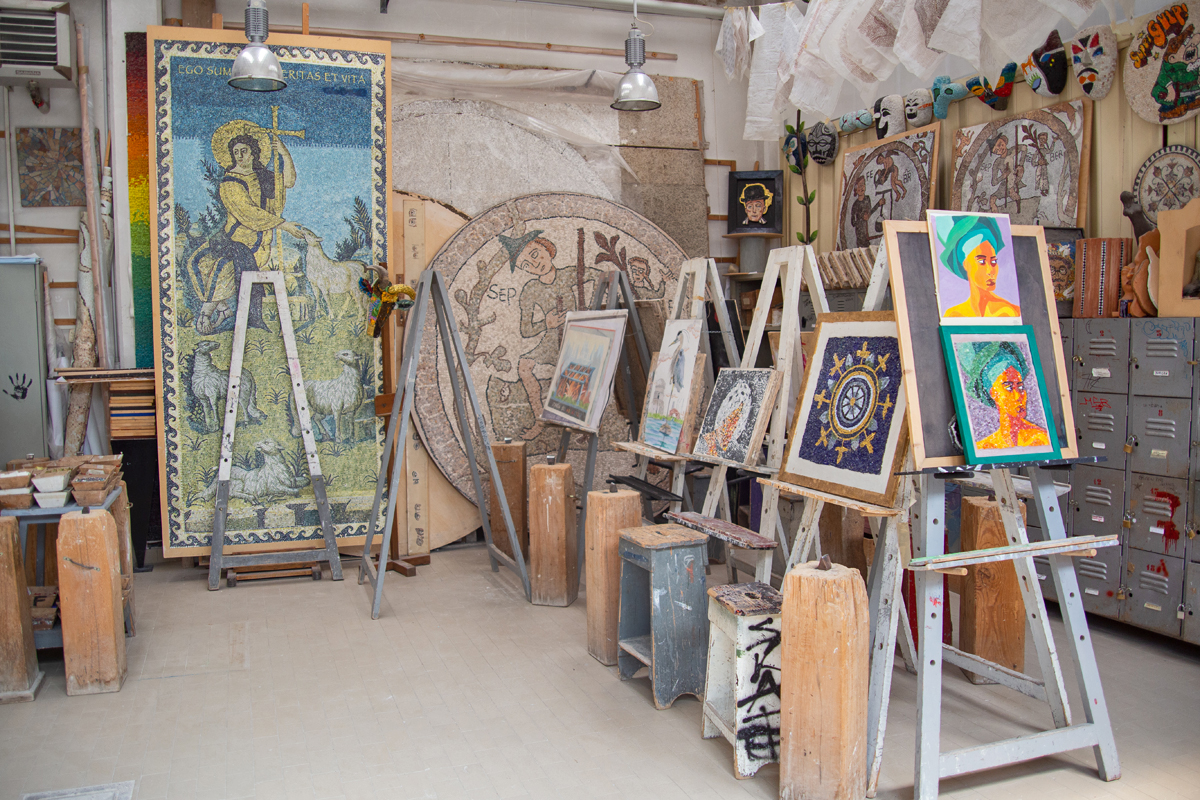 Located in the historical centre, Liceo artistico statale Nervi-Severini has acquired the heritage of skills and creativity of the former Istituto Statale d'Arte per il Mosaico "Gino Severini". Among the many available courses, the institute also offers a curriculum in Figurative Arts, with a focus on mosaic.
Founded in 1827, Accademia di Belle Arti di Ravenna has renewed its educational offer since 2008 focusing on mosaic art. It offers a three-year first-level course in Figurative Arts and a two-year second level course in Decoration and Restoration, with a special focus on micro-mosaic.
In Ravenna, there are many different ways to learn about mosaic art and techniques. Apart from artisan workshops and schools, there are also extracurricular workshop activities organised by Sezione didattica LaRa, which are mainly carried out inside Tamo Museum.
Here, the art of mosaic is taught to everyone, from children in kindergarten to youngsters in high schools, through an easy language and practical experiments.
Tourists, artists and scholars from other cities and countries come to Ravenna to learn and know about a thousand-year-old art – mosaic – which has made the city famous all over the world.