Going through the city of Ravenna and its beauties on a bike or a scooter could be a great way to enjoy the city.
The entire territory is on a level ground and features a wide network of cycle lanes. Travelling in Ravenna by bike is quite easy, healthy and sustainable.
In all safety, you can reach the main monuments of the city centre and go way beyond, arriving up to the seaside (Marina di Ravenna, for instance, is just 12 km away from the city centre). You can even reach the nearby natural areas, such as the pine forests and the oases of the Po Delta Park.
Most of the accommodation facilities in the city offer a free bike rental service. However, in case they don't, you can search for a private bike rental, always at the disposal of tourists and citizens.
Otherwise, a new bike and electric scooter sharing service is available.
RAVENNA
VE.RA BIKE RENTAL
Piazzale Farini, 1
Telephone: +39 345 7187028
E-mail: info@velostazione.ra.it
Website: https://velostazione.ra.it/english/
CASA DEL CICLO
Via San Mama, 152
Telephone: +39 0544 407495
E-mail: susisambi@alice.it
SAMBI PERSONAL BIKE
Via Marconi, 75
Telephone: +39 0544 1885711
E-mail: christian.sambi@sambike.it
BEE CYCLETTE
Via Romea, 60
Telephone: +39 0544 460827
Email: beecyclette@libero.it
GARAGE NAVONI
Vicolo Padenna, 13
Telephone: +39 0544 212534
Email: garagenavoni@libero.it
PO DELTA PARK
NATURA MUSEUM
Via Rivaletto, 25 – Sant'Alberto (RA)
Telephone: +39 0544 528710
E-mail: shop@atlantide.net / natura@atlantide.net 
Website: https://shop.atlantide.net
HelbizGO – Electric Scooter Rental
HelbizGO is a free floating urban transport solution directly connected to the Helbiz platform.
You can find HelbizGO Scooters in the city centre of Ravenna and in the beach towns of Marina di Ravenna and Punta Marina Terme.
You can move from Ravenna to the beach towns only along the cycle lane. It is forbidden to ride in different areas.
Electric scooters do not require a suitable parking lot: you can just leave them in a quiet spot, parked responsibly, once your ride is finished.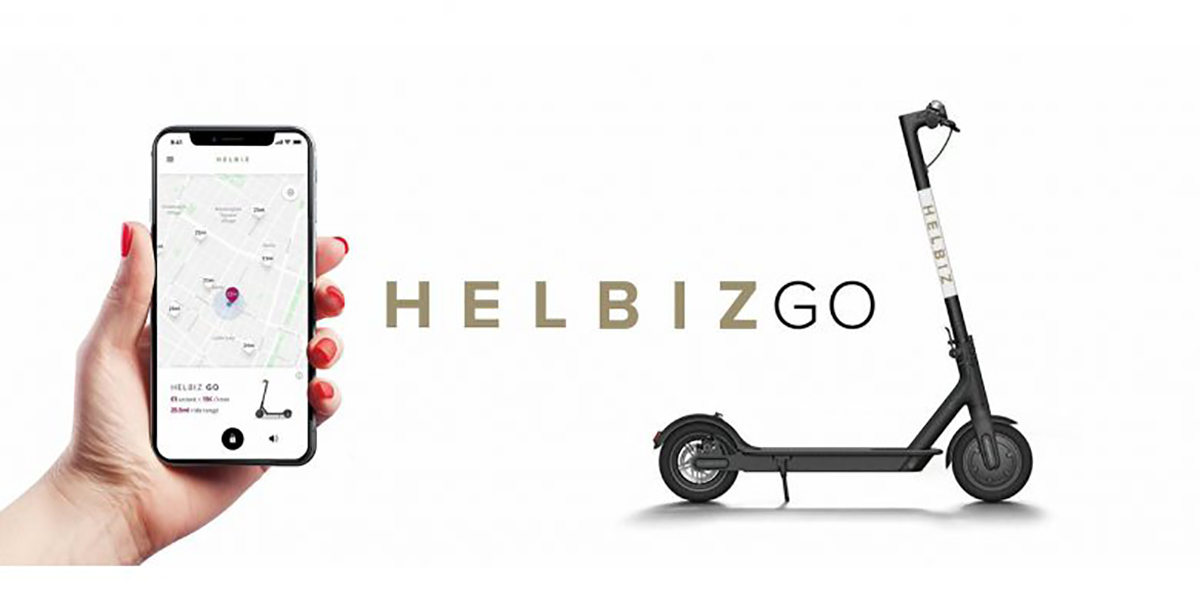 HOW IT WORKS
To use HelbizGo you just have to download the free App Helbiz (ANDROID and  iOS) on your smartphone, find the nearest scooter through your app and scan the QR code on the handlebars to unlock it.
RULES
To ride the e-scooters you have to be at least 14 years old; for people up to 18 years old, a helmet is compulsory.
You can drive the e-scooters exclusively on the car lanes limited to 50km/h (where bikes are not allowed) and on suburban streets, but only on bike lanes.
The maximum allowed speed is 25 km/h, limited to 6 km/h in pedestrian areas. Lights and reflective vests are compulsory at night and with scarce lighting.
Both hands must be free and hold the handlebars, except when you have to signal a turn. It is forbidden to carry or drag people or objects.