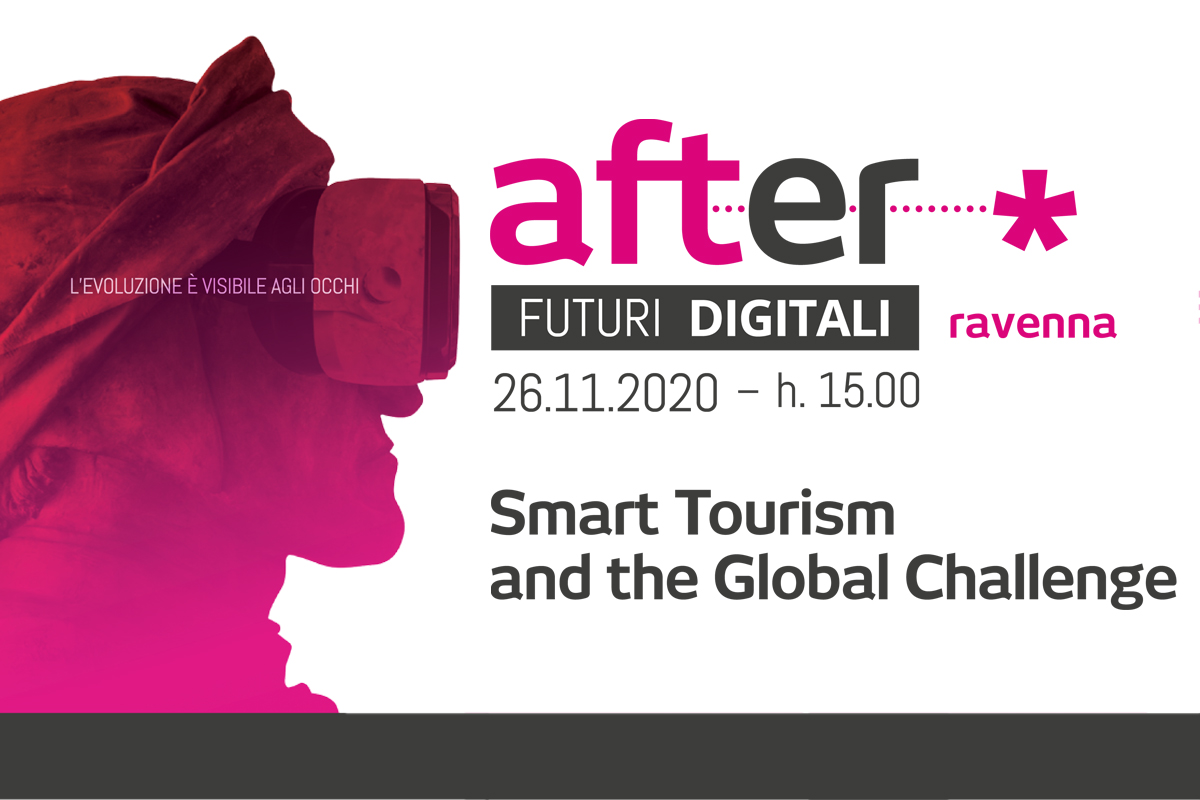 Il 26 novembre 2020 si è svolto il convegno internazionale online Smart City and the Global Challenge, evento di anticipazione della quarta edizione di AFTER FUTURI DIGITALI che, situazione sanitaria permettendo, è in programma a Ravenna per la primavera del 2021.
L'evento è promosso da ADER- Agenda Digitale della Regione Emilia-Romagna, con Ravenna città ospitante, posticipato alla prossima primavera a causa della situazione sanitaria dovuta al Covid 19.
Institutional Greetings
Giacomo Costantini, Deputy Mayor for Tourism and Smart City (Municipality of Ravenna)
Paola Salomoni, Councilor for School, University, Research, Digital agenda (Emilia-Romagna Region)
Andrea Corsini, Councilor for Mobility and transport, Infrastructure, Tourism, Commerce (Emilia-Romagna Region)
Alessandra Priante, Director, Regional Department for Europe at World Tourism Organization (UNWTO)
István Ujhelyi, Vice-Chair, Committee on Transport and Tourism, European Parliament
A global overview: from data to sustainable tourism
Moderator: Silvia Mazza, Travel Marketing Specialist (APT Servizi Emilia-Romagna)
Tom Hall, Journalist senior leader at Lonely Planet
Maria Elena Rossi, Marketing and Promotion Director (Italian National Tourist Board ENIT)
Francesca Benati, Senior Vice President Online Travel Companies WEMEA & Italy Chief Executive Officer
Francesco Tapinassi, Director BTO Buy Tourism Online
Being a capital: smart technologies for tourism and the experience of the city
Moderator: Tom Hall, Journalist, senior leader at Lonely Planet
Jenny Taipale, Director for Partnerships and Development (Helsinki Marketing)
Helena Lindqvist, Project Manager European Capital of Smart Tourism 2020 (Göteborg & Co)
Marc Sanderson, International Economic Development Director & European Capital of Smart Tourism Lead (City of Malaga)
Maria Grazia Marini, Director Tourism Department (Municipality of Ravenna)
Sul sito della manifestazione tutte le registrazioni video del convegno (in versione italiana tradotta in inglese e in versione inglese tradotta in italiano) e le presentazioni mostrate dai relatori durante i lavori.