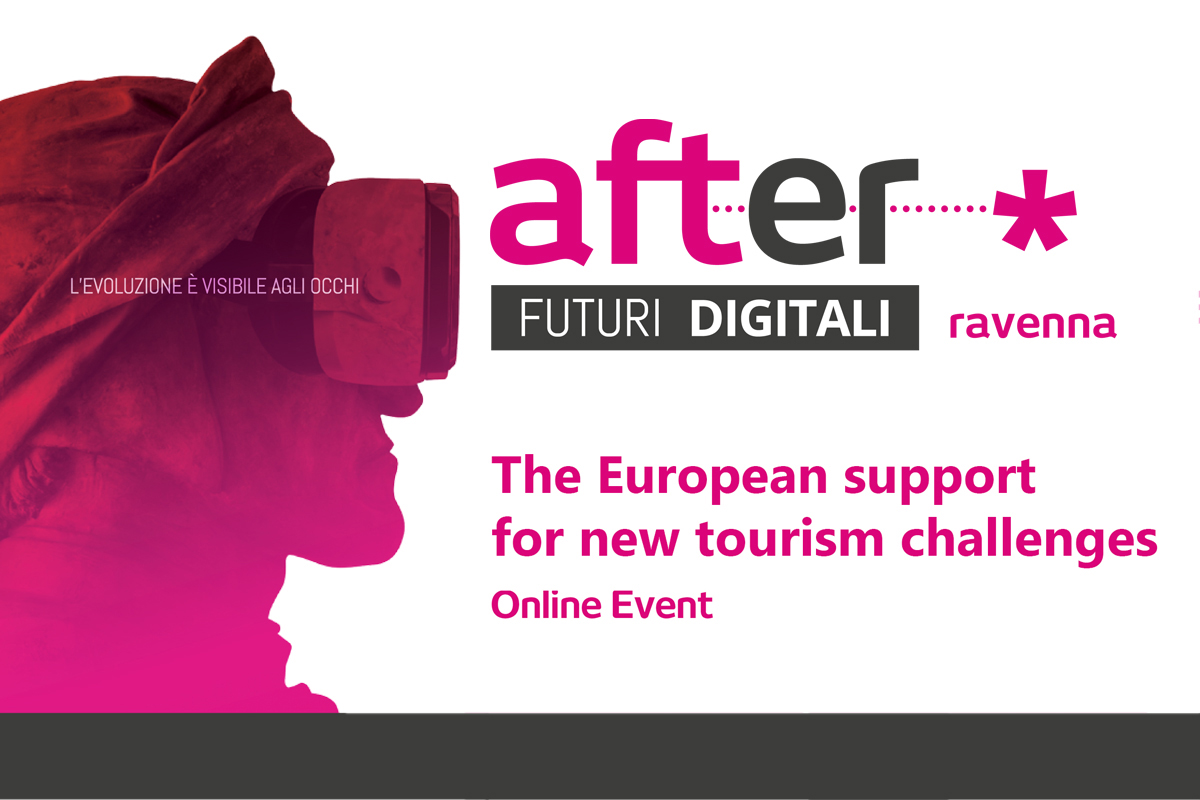 Dopo il convegno internazionale online "Smart Tourism and the Global Challenge", giovedì 28 gennaio 2021 si torna a parlare di turismo e azioni da mettere in campo per fronteggiare l'attuale momento di difficoltà con un incontro online dal titolo "After#2 – The European support for new tourism challenges" .
Partecipano:
István Ujhelyi, Vicepresidente Commissione per i trasporti e il turismo presso il Parlamento europeo;
Andrea Corsini, Assessore regionale alla mobilità e trasporti, infrastrutture, turismo e commercio della Regione Emilia-Romagna.
L'incontro – coordinato da Giacomo Costantini (Assessore al Turismo e Smart City del Comune di Ravenna) – è organizzato per illustrare le misure a sostegno del turismo messe in campo dall'Unione Europea, dal Governo Italiano e dalla Regione Emilia-Romagna.
L'evento è online sul canale YouTube di AFTER.