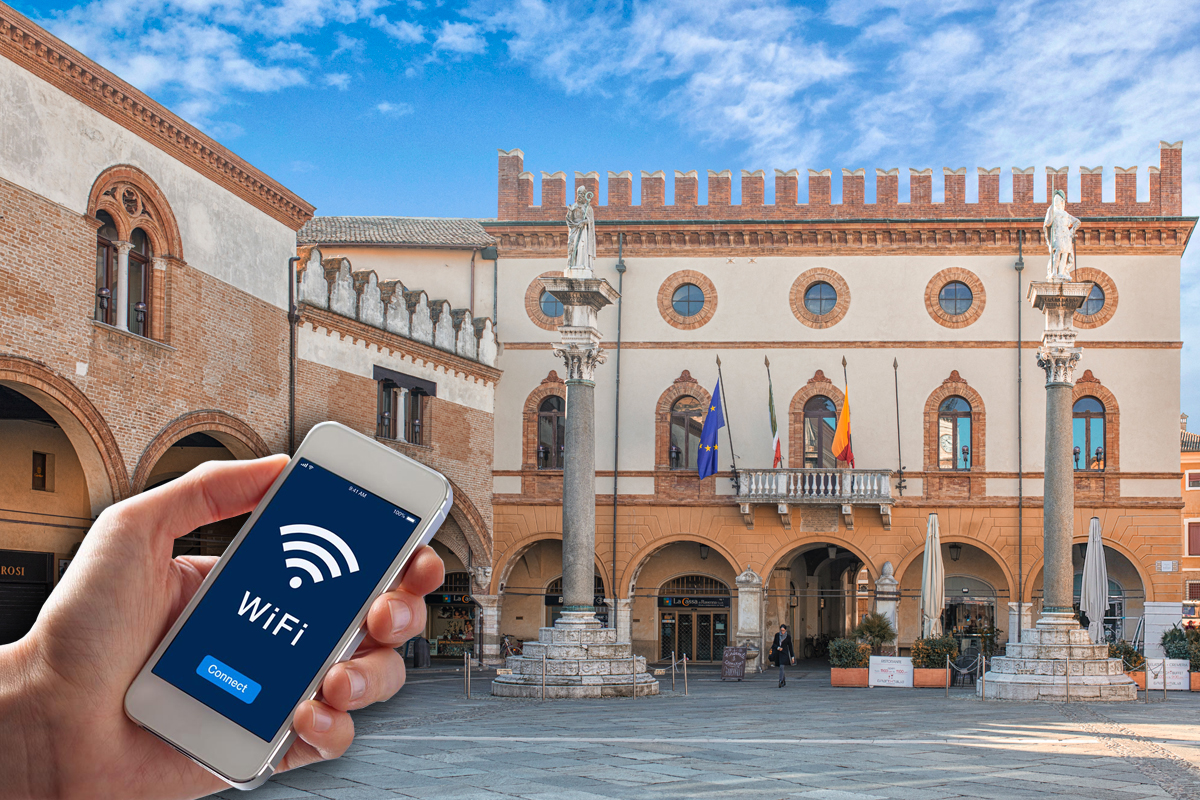 Most of the Emilia-Romagna region is covered by a totally FREE Wi-Fi service thanks to "EmiliaRomagna Wi-Fi".
In Ravenna, in front of the main monuments, in the main piazzas and streets, people can freely access the network EmiliaRomagna Wi-Fi  and connect their mobile phones.
The service is completely free. This free Wi-Fi service covers not only the city centre but it is also available in the towns of Sant'Alberto, Marina di Ravenna and Classe.
If you see among the available Wi-Fi connections the EmiliaRomagnaWiFi, the network connection is free.
HOW DOES IT WORK?
Activate the Wi-Fi on your device (telephone, computer, tablet, etc.)
Search in the available Wi-Fi connections and look for the network named "EmiliaRomagnaWi-Fi"
Select "EmiliaRomagnaWiFi"
---