Invader è un artista francese celebre in tutto il mondo, noto per i suoi alieni pixellati.
Le incursioni artistiche nelle città che visita sono chiamate nel suo sito waves, ossia "ondate", e Ravenna ne ha già due: nel 2014 e poi 2015.
La sua tecnica artistica prevede l'installazione di mattonelle colorate che danno vita a piccole raffigurazioni realizzate in mosaico.
La prima incursione avvenne su invito dell'associazione Pianeta Marte, che chiese all'artista di realizzare un'opera per il Planetario dei Giardini pubblici. Invader realizzò per l'occasione un mosaico raffigurante Spock, l'icona della serie tv di fantascienza: Star Trek.
In tutto, l'artista ha lasciato 40 opere e, come si legge nel suo sito, secondo il suo personale metro di giudizio a Ravenna ha totalizzato 1550 punti: ogni volta che crea un'opera decide di attribuirle dai 10 ai 100 scores.
Purtroppo però, alcune non sono più visibili. Non essendo "ufficiali", per esempio il caso del mosaico raffigurante Giustiniano e Teodora, creato in via Galla Placidia.
Nonostante alcune rimozioni, numerosi sono i mosaici street di Invader da scoprire a Ravenna e dintorni, posti in punti strategici.
Andare alla loro ricerca è molto stimolante, soprattutto se si sceglie di partecipare al gioco FlashInvaders. Questa applicazione fa sembrare la ricerca dei suoi mosaici una vera caccia al tesoro! Ogni opera fotografata dà al giocatore dei punti e l'immagine viene postata sul suo sito ufficiale in tempo reale (date un'occhiata qui).
New Mosaic of Ravenna è stata l'importante mostra che Invader ha portato nel 2017 addirittura ad Hong Kong. Esposte erano le foto delle installazioni ravennati e 25 edizioni deluxe della guida New Mosaic of Ravenna, settima opera dell'artista.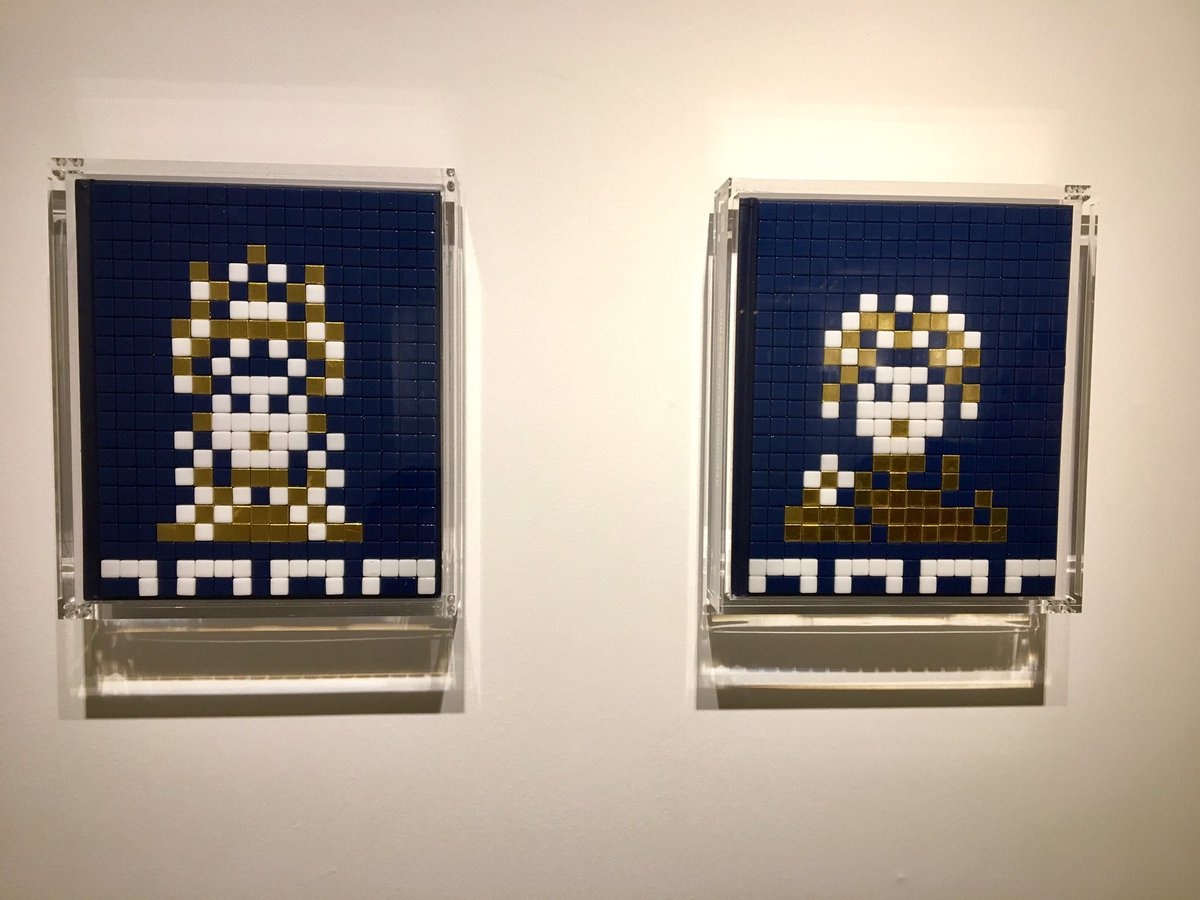 Le strade di Ravenna, attenta alle nuove forme d'arte, è il posto ideale per scoprire questo artista!
E voi, quante opere conoscete di Invader a Ravenna?