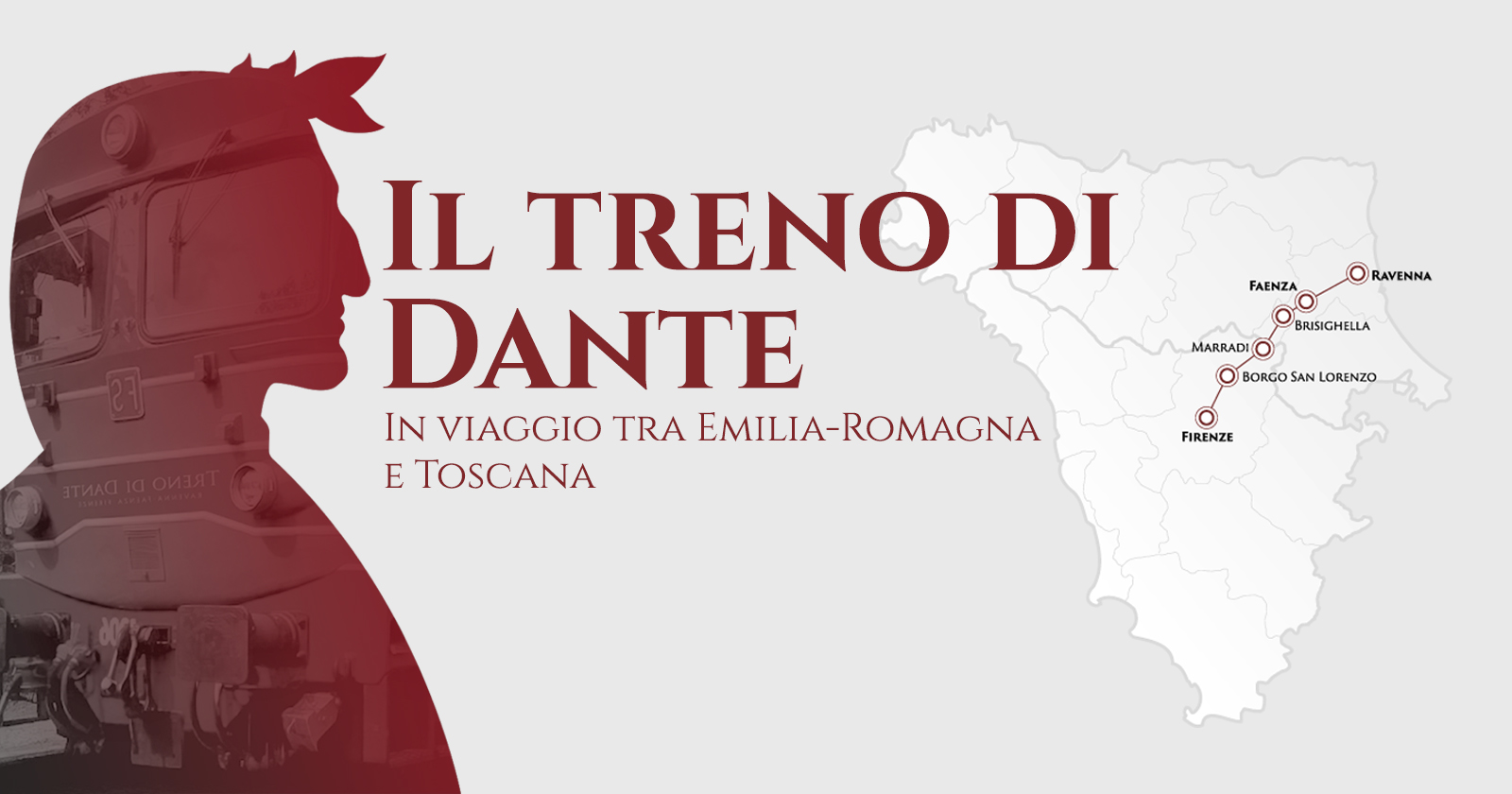 After last year's success, on the occasion of the 700th anniversary of Dante Alighieri's death, IL TRENO DI DANTE (lit. Dante's train) – promoted by the Emilia-Romagna region – is ready to get back on track.
From June 4th to November 1st, every Saturday and Sunday, a historical train put at disposal by Ferrovie dello Stato, will lead travellers from Florence to Ravenna, the two cities that most marked the Supreme Poet's life.
A slow, unique and suggestive travelling experience that crosses the heart of the Tuscan-Romagna Apennines. On this train, you will discover the lands Dante visited on his path from Florence to Ravenna.
A special train
Il Treno di Dante project uses a special train built more than a  century ago, the so-called "Centoporte" (lit. 100 doors), one of the symbols of Italian rail locomotion, inspired by the coaches of the beginning of the 20th century and characterised by interiors entirely made of wood.
Today, only a few of them have been preserved in Italy and are thus considered real jewels of the history of passenger transport, granted to the public only on special occasions.
Dante's cities and villages
Every weekend, il Treno di Dante departs from Florence, the city where the Supreme Poet was born in 1265. The intermediate stops are: Borgo San Lorenzo, Marradi, Brisighella and Faenza, places that left a sign in Dante's life.
The train then arrives in Ravenna, the city where Dante ended his Comedy and where he lived until his death in 1321.
During the journey, train attendants on board will give you useful information on what to visit at each stop (museums, fortresses, theatres and palaces). Passengers will have the opportunity to enter freely in various attractions, just exhibiting at the entrance the Treno di Dante ticket — printed or in the digital version, even on a different date from the one of the journey.
Tickets
Tickets for Il Treno di Dante cost € 56.00 (round-trip) or €38 (single ticket). The price includes visits to some museums and monuments in every stop touched by the train. Special discounts for children.
For more information: iltrenodidante.it